Auto-Becker
In March 2004, I visited the International Motor Show at Geneva, Switzerland.
After the show, I enjoyed Geneva, as every year, trying to see interesting cars on the road.
In front of an exclusive Hotel
(four new Maybachs, a Bentley Arnage, and a Lamborghini Murciélago were placed in front of it),
I was surprised to see a former Stutz-dealer, Mr. Helmut "Auto"-Becker.
I told him that I'm a Stutz-fan, and he told me that he will try to find some photos for me,
in April, I got an envelope, containing the following information: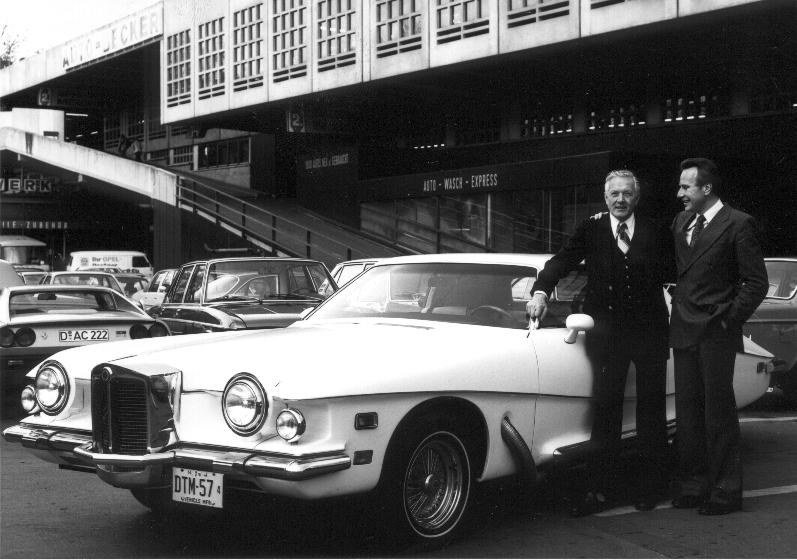 This photo was taken in 1979, showing James D. O'Donnell, and Helmut Becker,
in front of a 1978 Stutz Blackhawk.
Years later, I have taken a picture of a Ferrari 288GTO at the same location.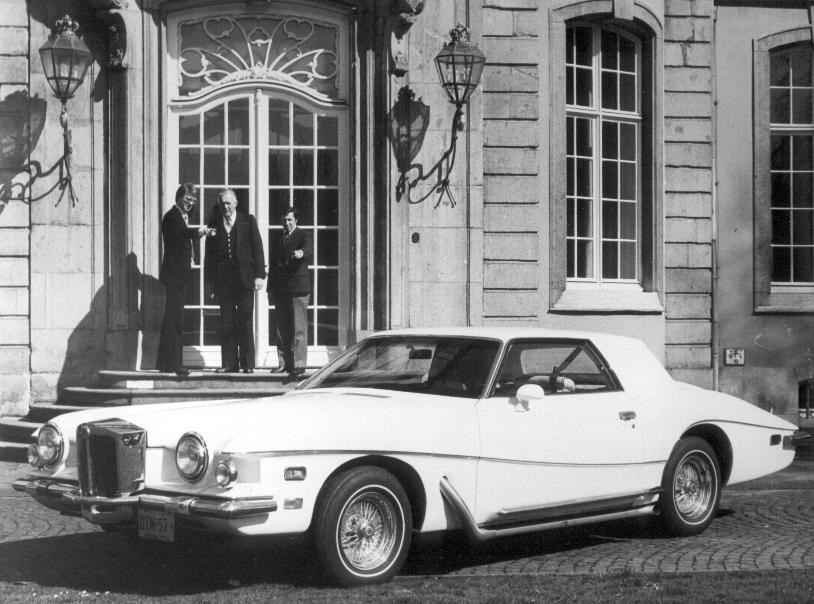 The second photo is part of a press-release, published by Auto-Becker.
I saw this picture before, in an issue (2/1980) of the German car-magazine "Auto-Welt",
a magazine published by Auto-Becker, the most interesting dealership of Germany at that time.
They sold Stutz, Rolls-Royce, Bentley, Ferrari, Bitter, International Scout, Jaguar, Suzuki, Datsun/Nissan,
Opel, Lada, Jeep, Cadillac, Chevrolet, Alfa-Romeo, and a lot of other exotic cars.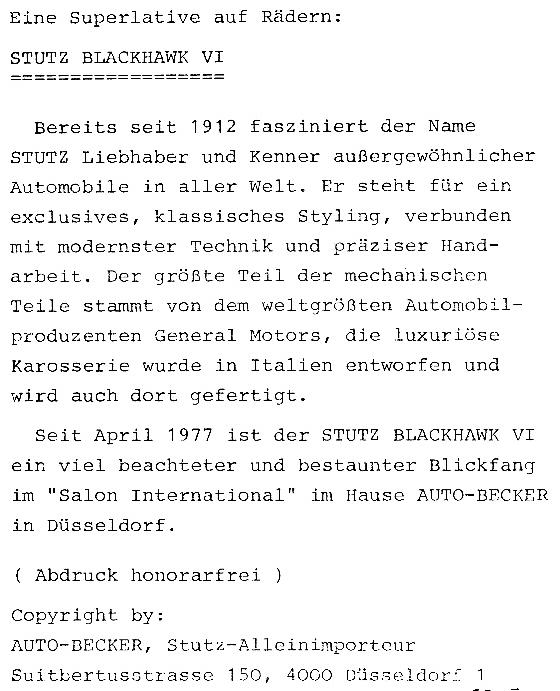 The enclosed text, telling that the Blackhawk VI is built by using General Motors parts, designed, and built in Italy
(well, we know that the design was made by Virgil Exner, an American...)
In 2010, a friend (and Vector-fan) run across a poster for a car show at Auto-Becker.
Of course, the main theme was the presentation of the Vector W2 Twin Turbo,
but they list the Stutz, too...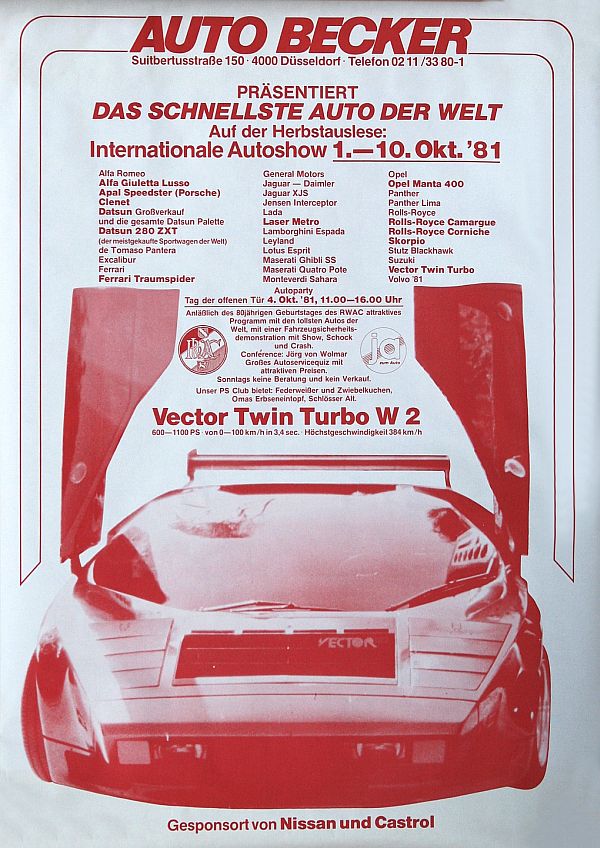 Perhaps it was this Blackhawk: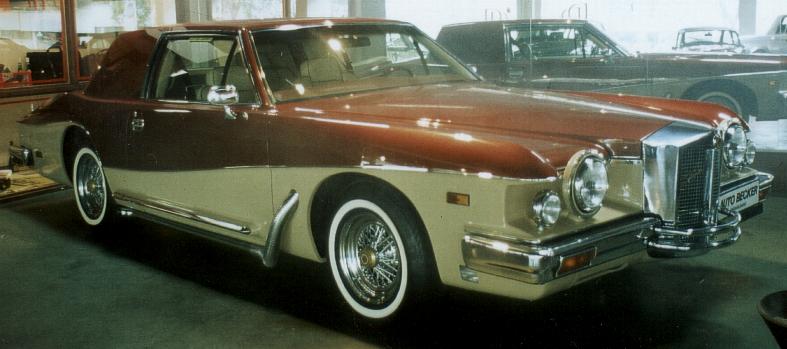 This photo was taken in 1980 at the showroom of Auto-Becker.