Stutz Blackhawk 1969 prototype
pre-owned by James D. O'Donnell
photos by April Chadwick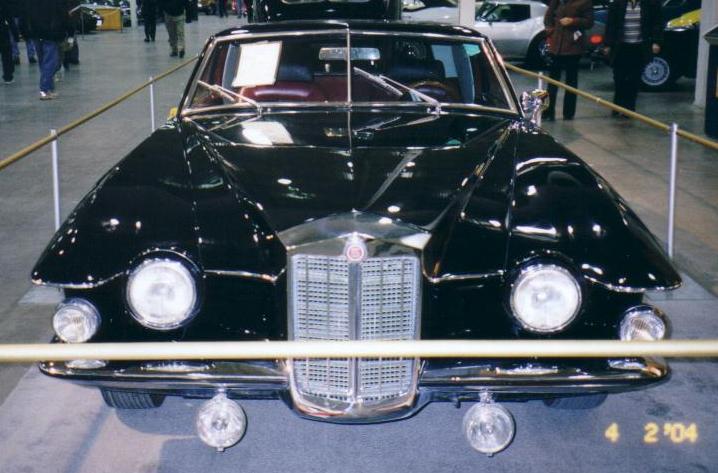 In April 2004, this very special Stutz Blackhawk was offered at an auction, in Canada.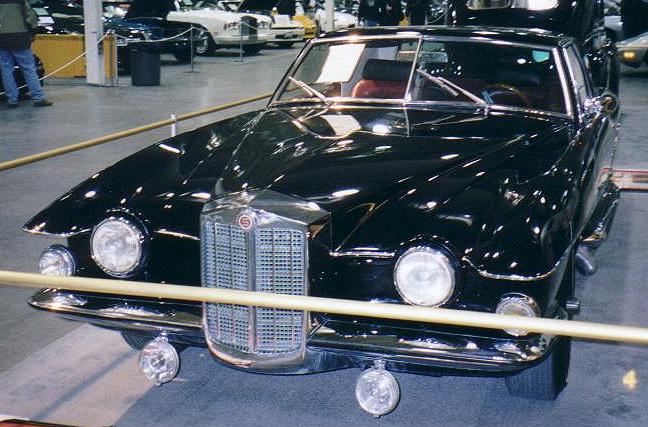 Of course, there are some photos of this car online, already,
but this is the most interesting Stutz, and so I think you will enjoy some more photos.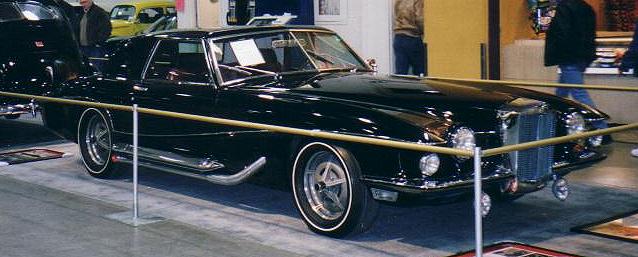 The auction mentioned an estimate of $100,000 to 150,000,
well, a lot of money...

... but this is a unique car, preowned by the founder of the Stutz Company.
Mr. Ryckman showed the car with the original Firestone LXX-tires.
In November 2004, April had the chance to take some additional pictures,
now the car showed some new wheels.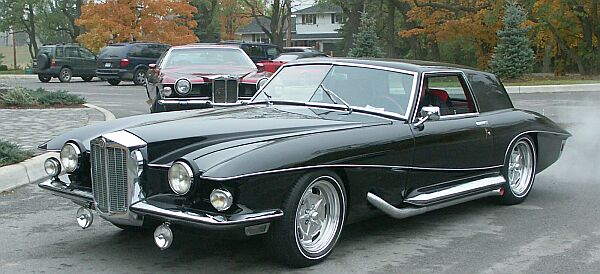 The old LXX-tires, more than 30 years old had to be replaced for driving the prototype.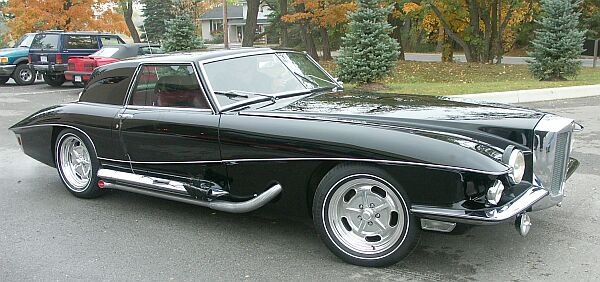 The new rims look similar to the original LXX-rims, but more chrome.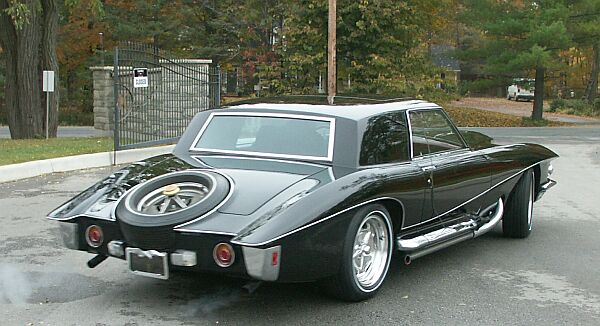 They look great, and now Mr. Kavcic, the owner can drive his unique Blackhawk.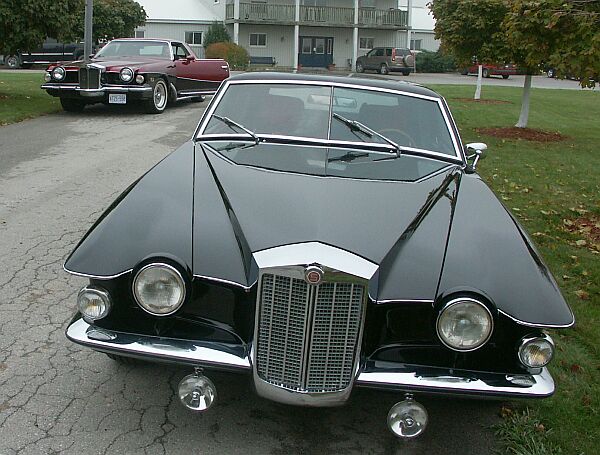 April's 1976 Blackhawk in the background.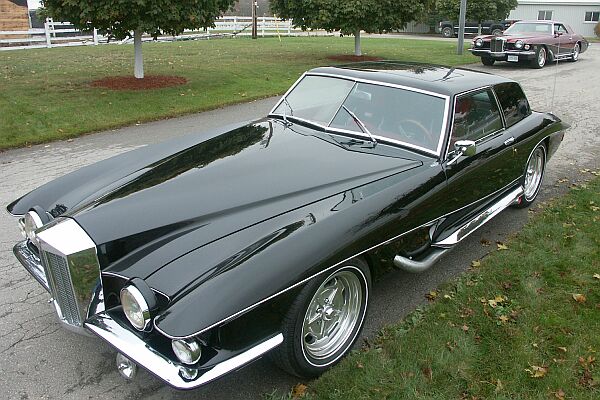 see the prototype at the 2004 Stutz Meet
see Greg Ryckman's photos of the prototype
back to main website for that Blackhawk
see Adrian Chadwick's 1976 Blackhawk
see Adrian's photos of the Stutz Meet
see the prototype at the Padane factory, in 1969 (The Klemantaski Collection)