Stutz Blackhawk 1971
# 276571A141842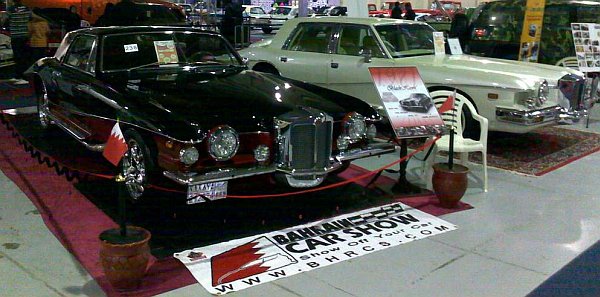 This car is located in Bahrain, owned by Waheed Ebrahim Alyasi.
Abdullah Algatnan, the owner of a Stutz IV-Porte, here placed in the background sent me these photos.
The car is modified, with some new headlights, modified taillights, new wheels,
an impressive spare-wheel cover, and an amazing two-tone paint-job.
Normally I like original cars, but I like this one.
And the owner, who showed the car at the 2009 Bahrain Car Show, brought a wonderful car back on the road.