Stutz Blackhawk 1972
# 2K 57Y 2A 106021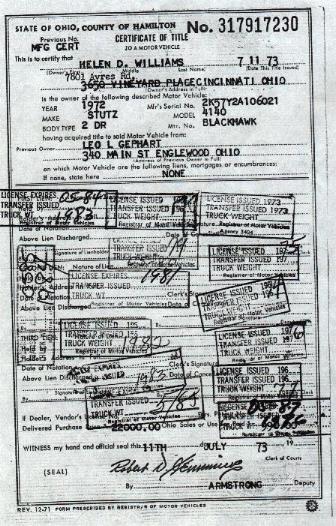 First owner of this car was Leo L. Gephart.
So the color isn't surprising, he owned the baseball-team "Cincinatti Reds"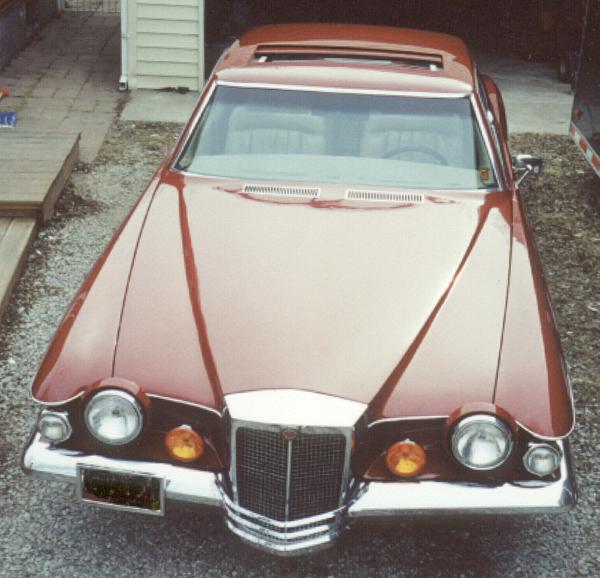 Later the car was sold to Helen D. Williams,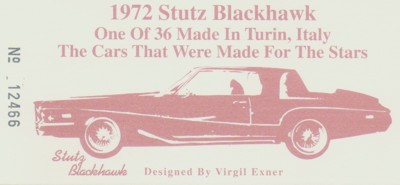 she donated the car in 1997 to the American Arthritis Foundation.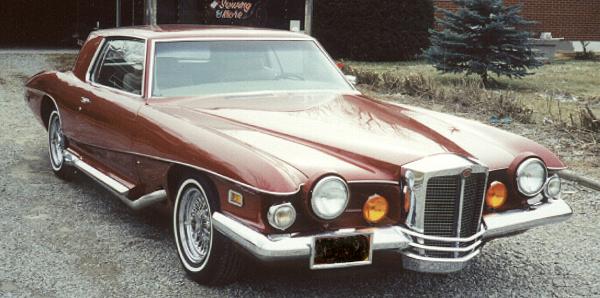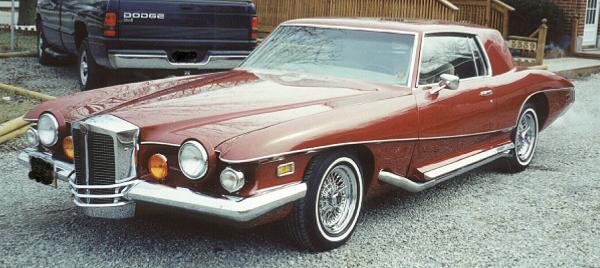 The winner of the car traded it for another car,
and so the car was sold to Butch Sedlow.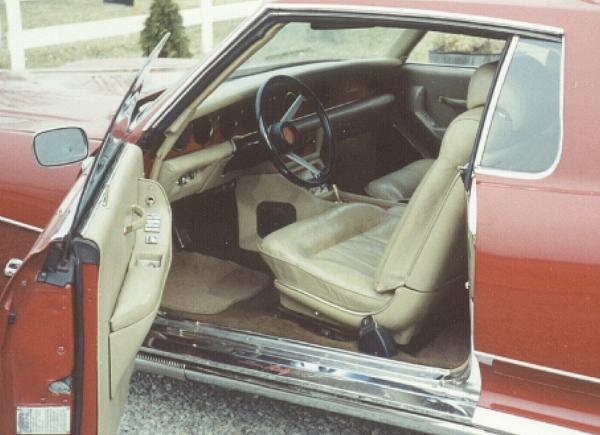 Here you can have a look at the interior.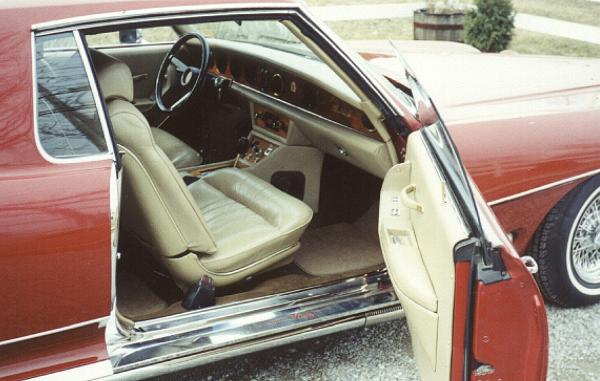 The rear-design, with the typical 72-Pontiac-bumper.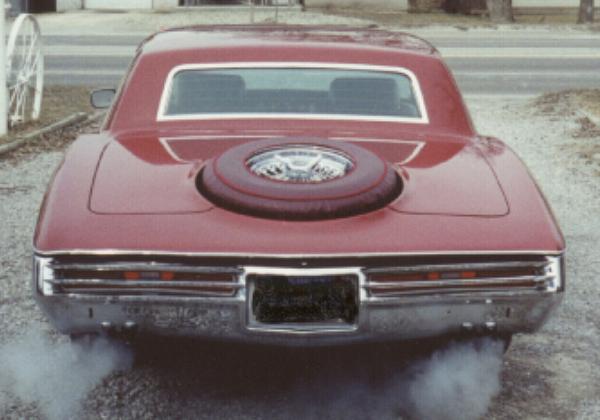 And here's the engine: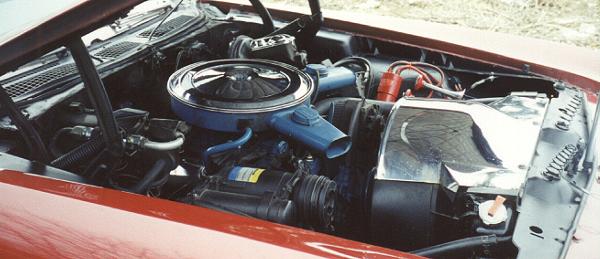 Butch sold the car in 1999.
But, since 2002, he owned another 72 Blackhawk, which he sold in early 2008.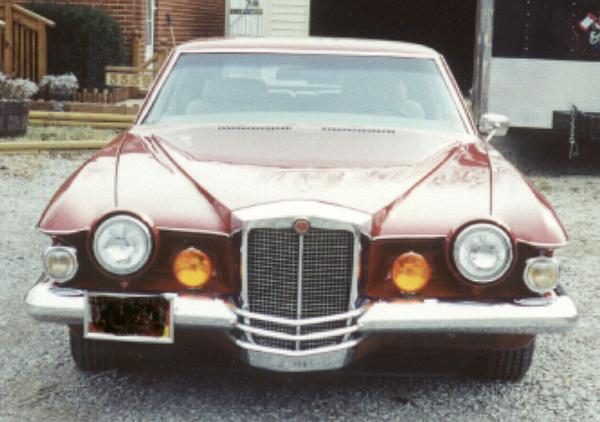 back to registry
back to first-owners-list