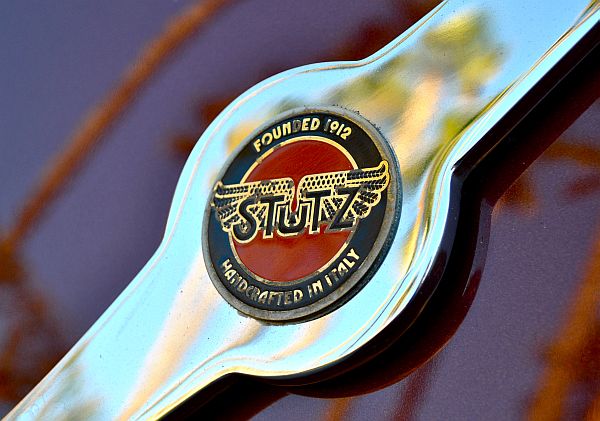 Stutz Blackhawk 1972
# 2K 57Y 2P 184647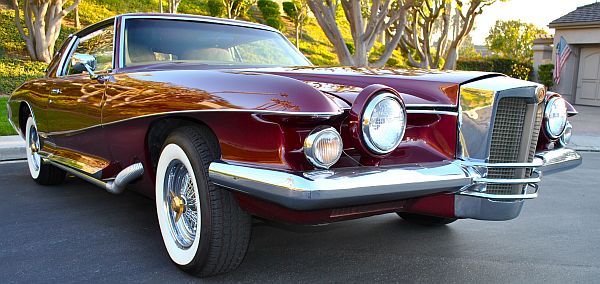 In early 2010, I got in contact with Dr. Ernest Follico, he is the owner of this beautiful 1972 Blackhawk.

Unfortunately, we don't know the first owner of the car,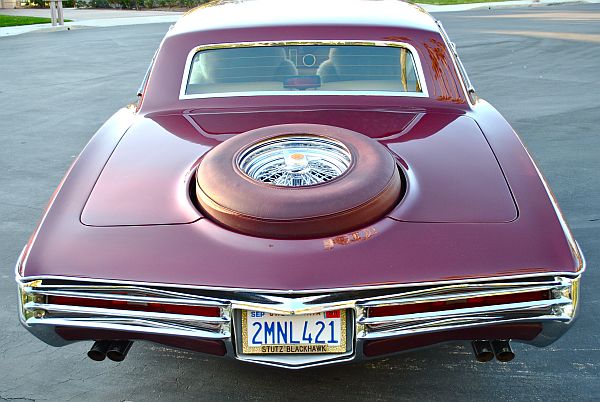 Back in 1989, Dr. Follico bought the car from the son of Charles Painter.
Charles Painter won the car at Las Vegas, years ago.
At that point, the car was white with a canary-yellow(!) stripe.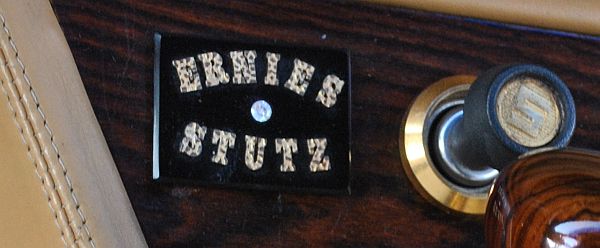 Ernest Follico repainted the car in a burgundy that comes from Mercedes.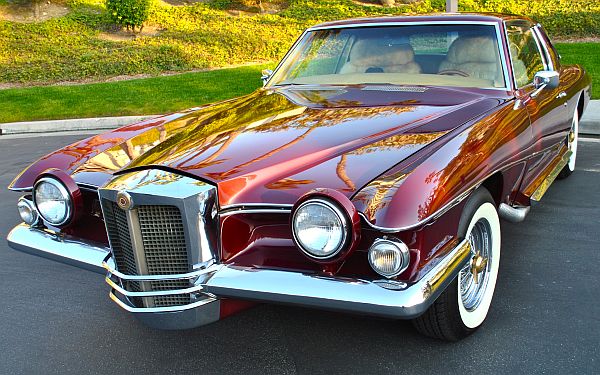 In early 2014, Dr. Follico sold it to a car dealer.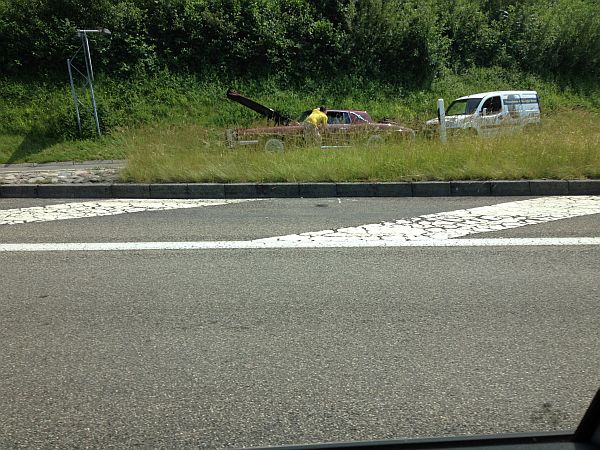 photo by F. Vollenweider. Thanks!
This snapshot was taken by a friend, in June 2014.
The photo was taken on a Swiss highway.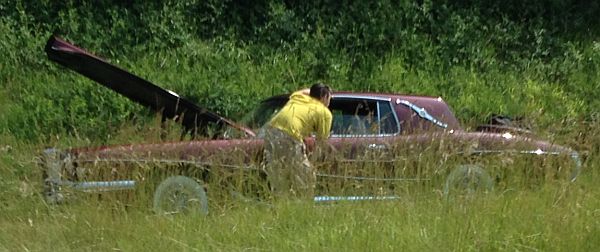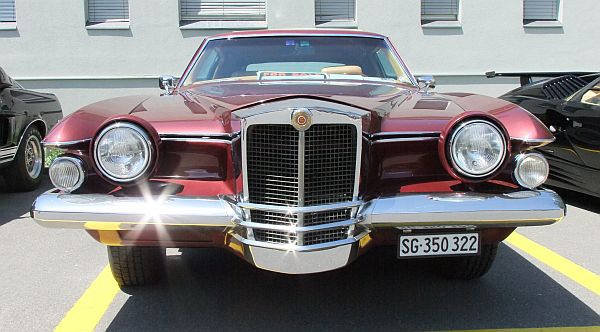 Thanks to unique details of the car it was easy to identify.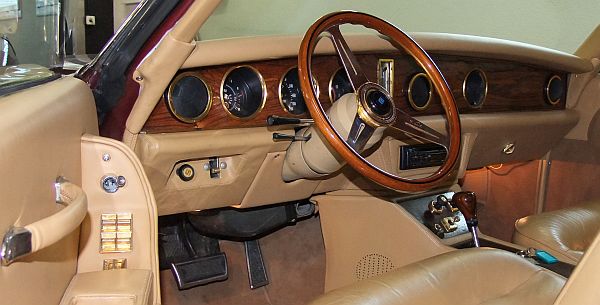 With some research, we were able to find the new owner in 2015.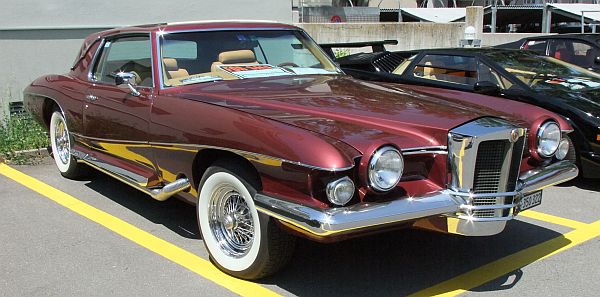 The car is owned by famous Swiss artist Rolf Knie.
In February 2016, I saw the car for the first time in person, in 2017, I was able to take some additional pics.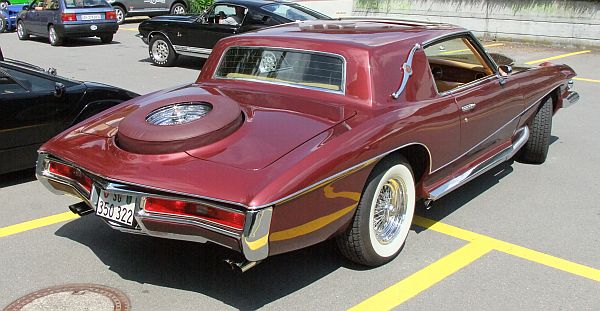 Mr. Knie is willing to sell the car.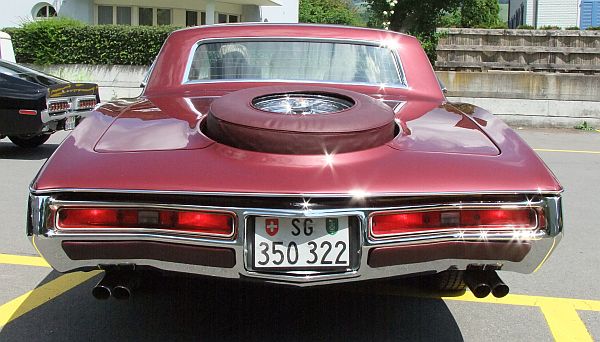 The current owner has another Stutz, a 1980 IV-Porte, in his collection: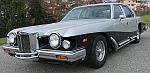 for-sale-website
back to registry