Stutz Blackhawk 1972
# 2K 57Y 2P 183813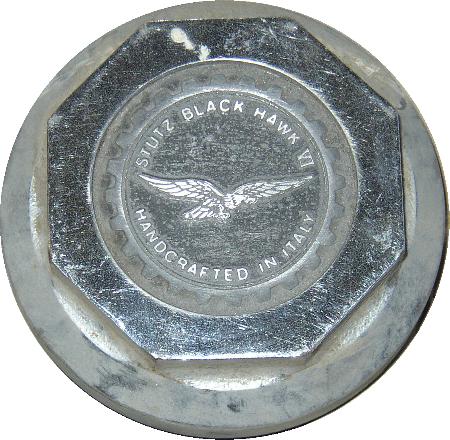 This 1972 Blackhawk was in quite rough shape.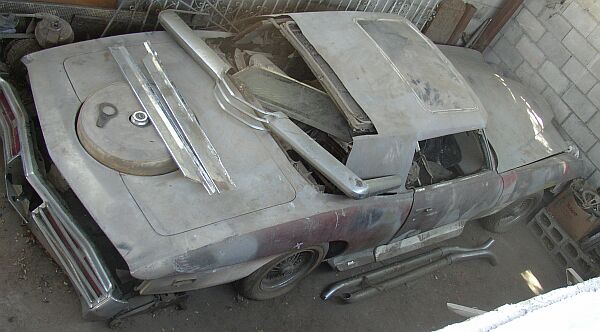 These photos show the car just before the owner decided to sell it.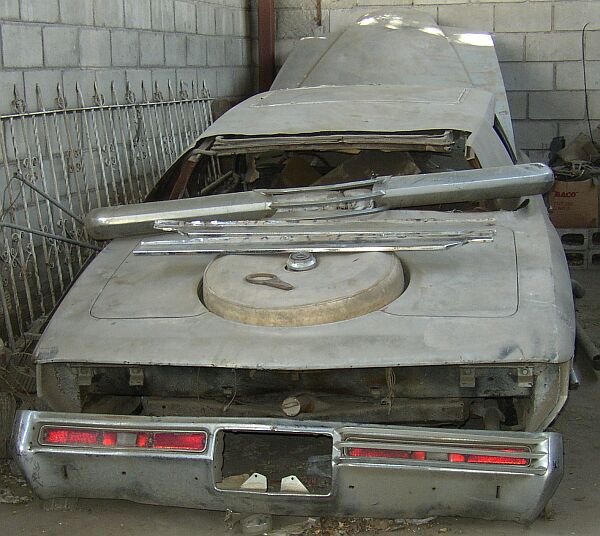 After the car, and parts were cleaned, and put together, the car is now looking again like a Stutz!
Have a look what happened to the car: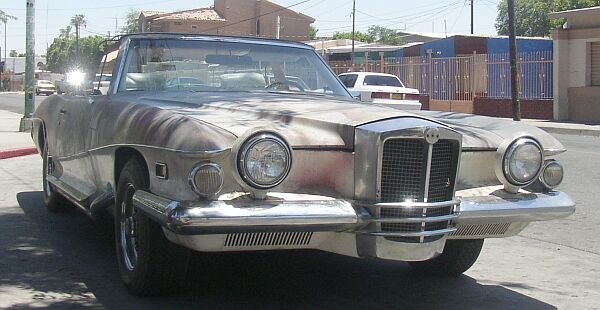 Just a brief history about this car:
Years ago, the previous owner had planned to restyle the Coupé into a Convertible.
He brought the car to the body shop of Jesus Cabello.
For some reason, he wasn't able to pay for the conversion, and so the work was stopped.
Several years later, when the shop was closed, Mr. Cabello took the car to his personal garage.
This happened, back in 1987.
In 2005, Mr. Cabello offered the car for sale.
At least, the car is complete, all trim, even the top is still there.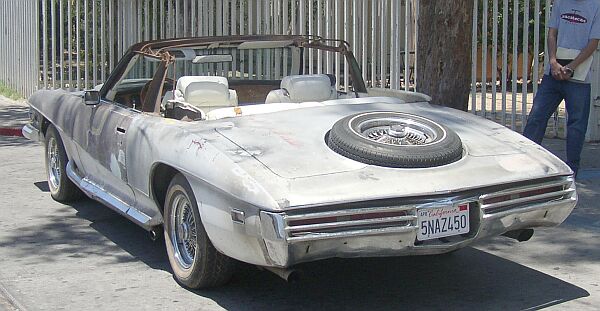 In May 2006, the car was sold to Dan McCann, who will work on the car,
and someday we will see it on the road again...