1972 Stutz Blackhawk "humptrunk"
# 2K 57Y 2A 103298

In late October 2008, we discovered this rare "Humptrunk" on Ebay.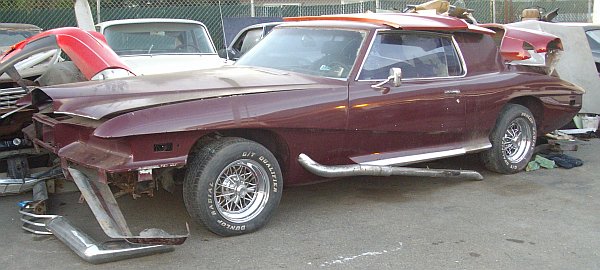 There might be only a handful of this bodyshape.
The workers at the factory tried to convince the management that a rear-design without a visible spare-wheel will look better...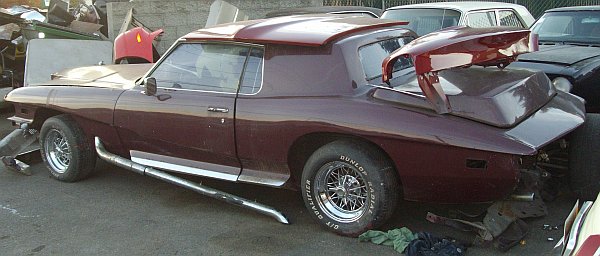 Well, luckily they weren't successful!
When Richard Curotto found out, he stopped that version immediately,
and so the rest of the Blackhawk production always showed a spare-wheel.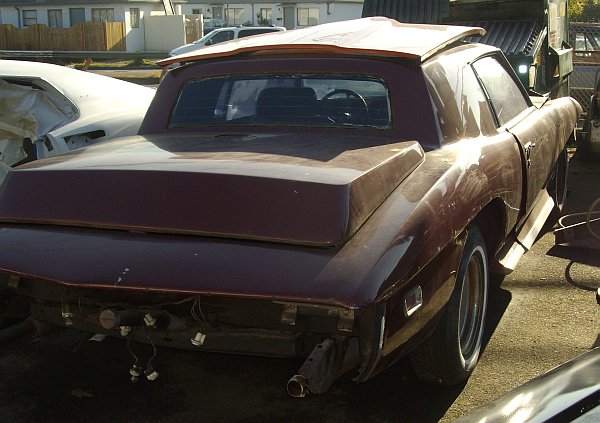 The car will need a restoration, but it seems that all the important parts (including radiator grille, and rear bumper) are there,
just a couple of logos are missing, but these can be replaced.