1972 Stutz Blackhawk "Humptrunk"
2K 57Y 2A 103421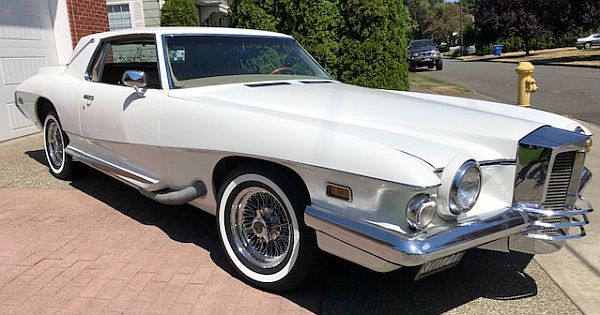 In July 2018, this Blackhawk appeared on Ebay.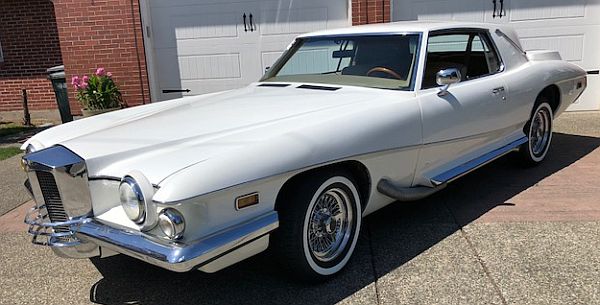 The front looks good, but the interesting part of the car is at the rear: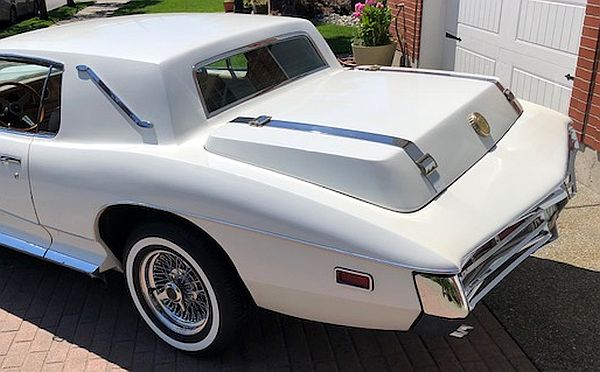 This is one of about a handful "humptrunks", Blackhawks without the visible spare-tire.
The chrome strips, the convertible-bars, and the big Stutz-logo on the trunk are modifications, good looking modifications.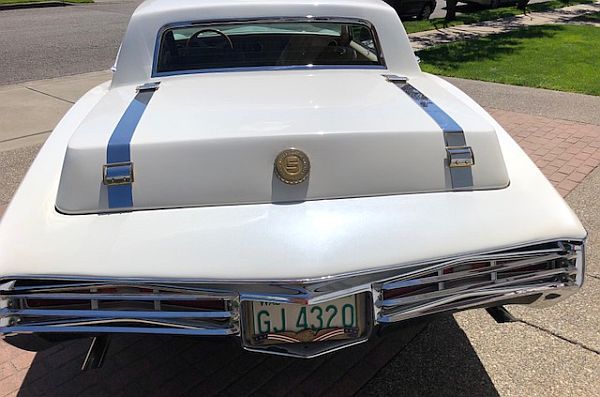 I hope for some additional good photos of the rear...
The car is for sale, please contact the seller.