1973 Stutz Blackhawk
# 2K 57Y 3A 245367
In about 1976, Stutz published a list of Stutz buyers:
Shah of Iran, Oil. (Owns 12 Stutzes)
Years ago, we found a YouTube video with some cars of the National Car Museum of Iran, which is located at Karaj.
They also show, next to a very interesting Mercedes 500K, and some Mercedes 600, a Stutz Blackhawk.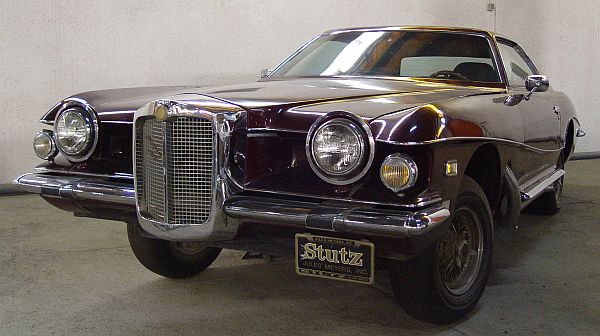 Thanks to Borzou Sepasi at least one of the Stutzes now can be listed in the registry.
back to registry
back to owners-list