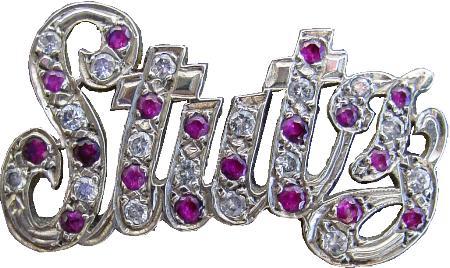 Stutz Blackhawk 1974
# 2K 57Y 4P 211770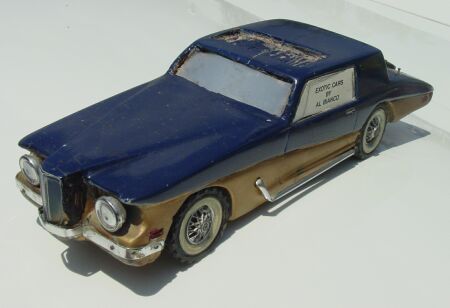 Alphonse Bianco had some other Stutzes, before he got this one.
(No, not only the model which is shown above, but this was made by him...)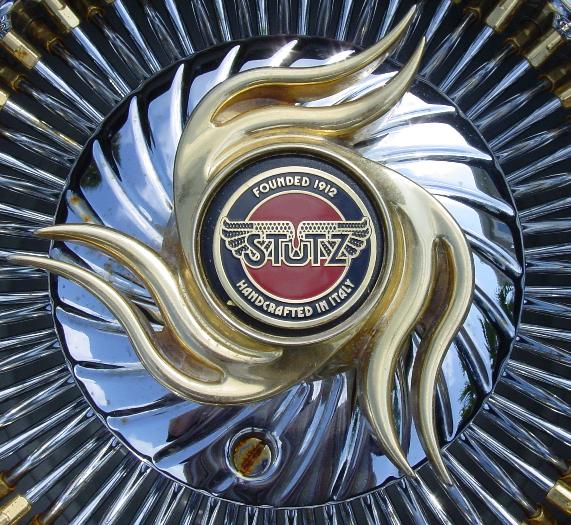 The rims are not original, but the style fits.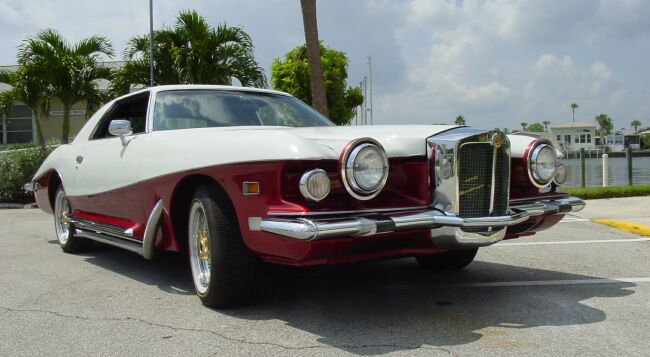 A good looking car, the 1974 Stutz Blackhawk.
I like the color combination.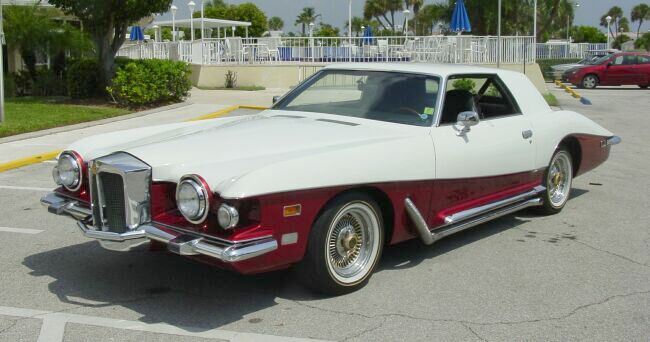 Mr. Exner, jr. (left), and the owner, Mr. Bianco (right).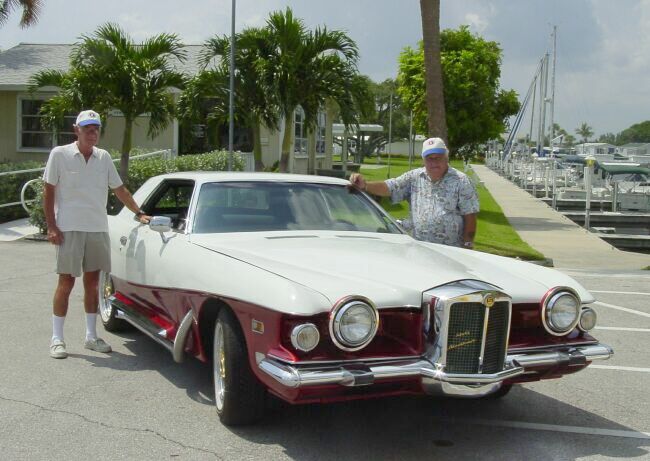 This is the fourth Stutz which is owned by Mr. Bianco.
He had a 1971 model, a 1972 model, and a later one, before he got this one.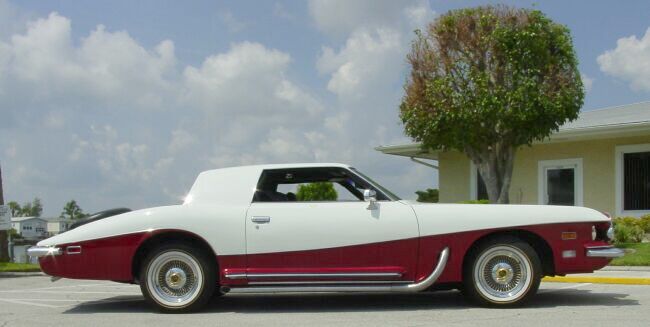 This car was owned by Mrs. Hoffman, until 1990, than it was owned by Peter Bianco,
who sold the car to Gerard Bianco (no relationship), he restored the car, and gave it to his father.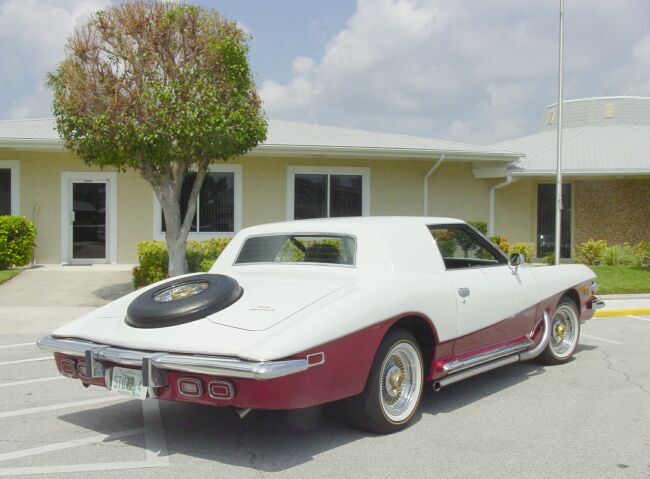 see the other website for this car
see some restoration-photos of this car
back to registry