Stutz Blackhawk 1974
# 2K 57Y 4P 222876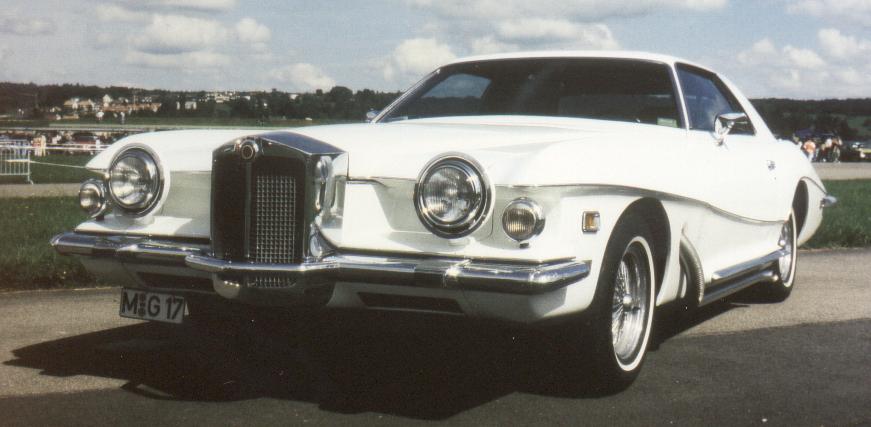 This pic was taken at a US-car-meet in Duebendorf, Switzerland, in the early 1990's.
Then owned by Mr. Reichard, who bought it in Florida (in the late 1980's) and brought it to Germany.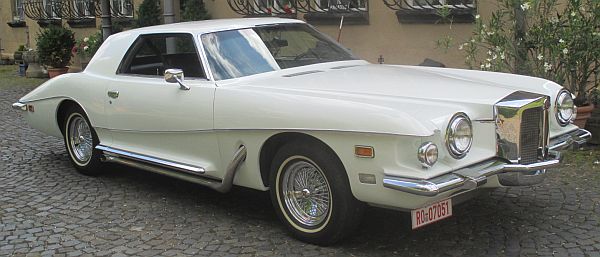 Later, around 2015, the car was bought by Sportwagen Engel, they sent me the new and better photos.

Sportwagen Engel sold the car to a car dealer at Sinzig (Germany), where it is located now.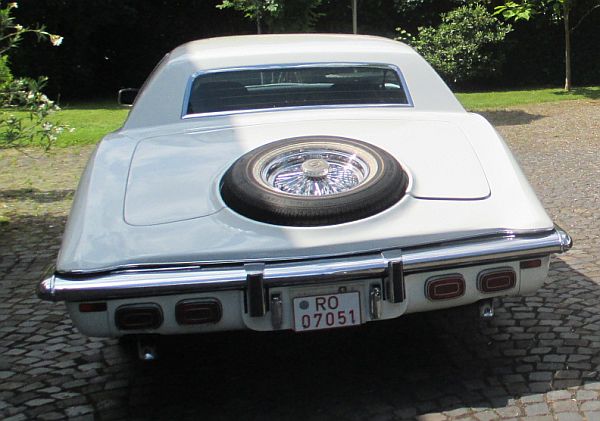 This car shows Vega-lights at the rear. They were used only in 1974.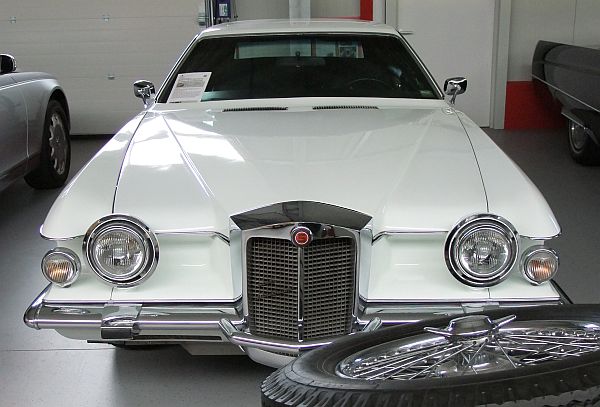 In November 2018, I got the chance to take some new photos.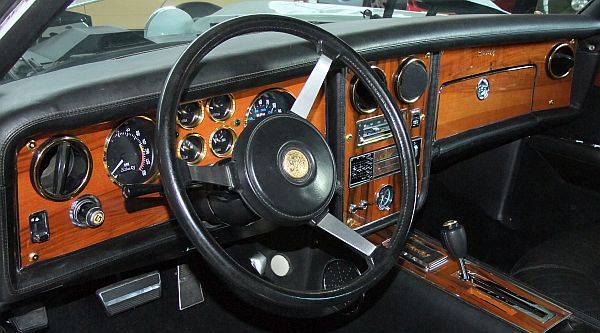 This Blackhawk doesn't show a Nardi steering-wheel, and the bumperguard in front of the radiator-shell is still in place,
so most likely this car was sold by Stutz, New York, not by Jules Meyers in Los Angeles.