Stutz Blackhawk 1975
# 2K 57W 5P 244405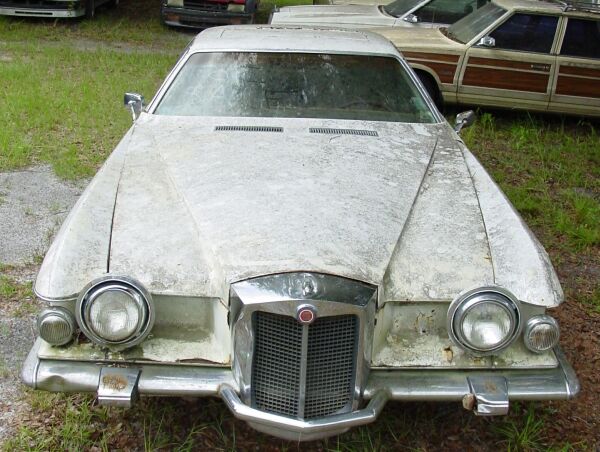 In May 2003, Brooks Brown found this car in Middleburg, Florida.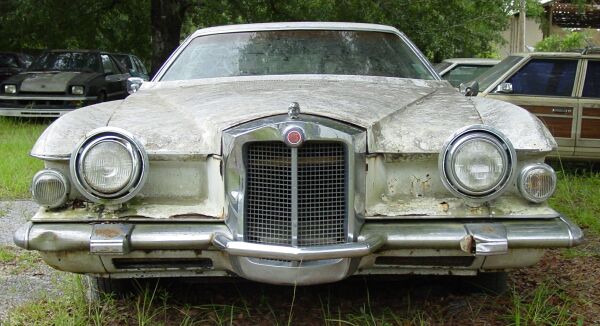 The car, produced in August 1975, is in really bad condition.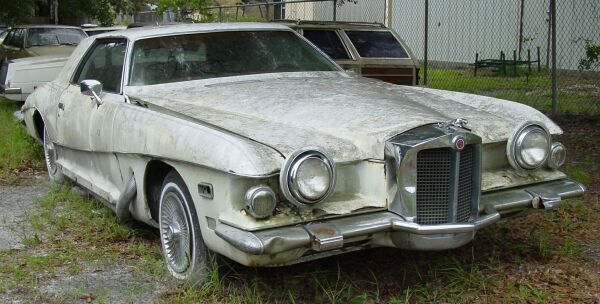 Every part of the body is damaged and / or rusty.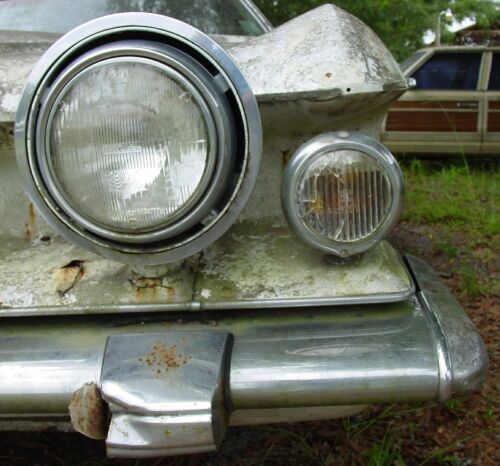 Several small parts have gone.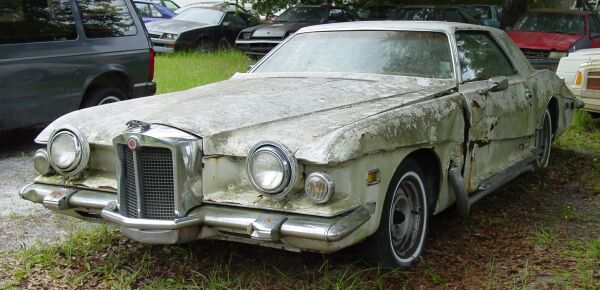 But, in my opinion, in the eyes of a Stutz-fan,
the car still shows its beauty.

Some years ago, someone found some Bugattis, which were hidden in a shed, for years, or even decades. The photos of these cars became famous, when they were published in a book,
called "Sleeping Beauties".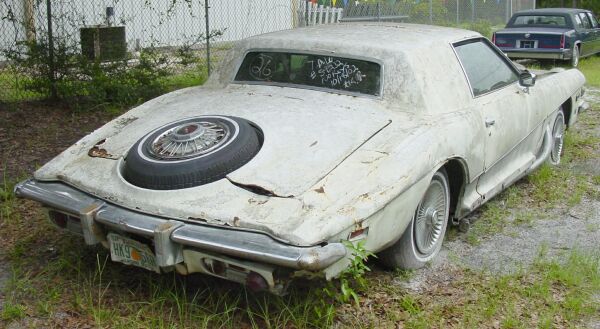 It will be hard work to bring this car back to life.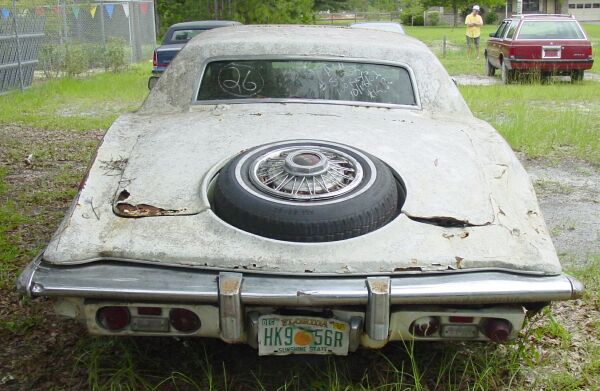 In August 2004, I have taken these pictures.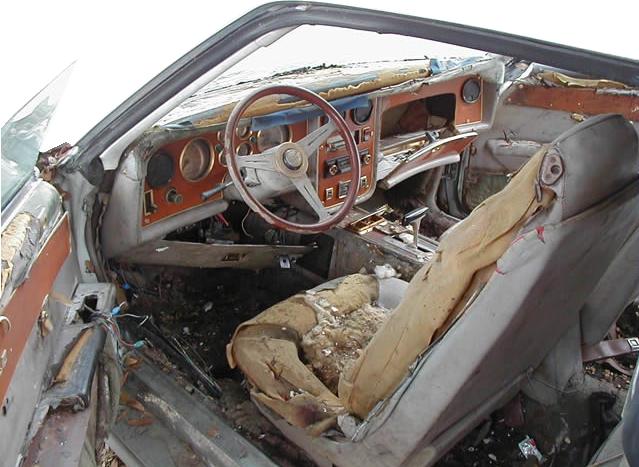 photo by Brooks Brown (2003)
The interior, or what is left...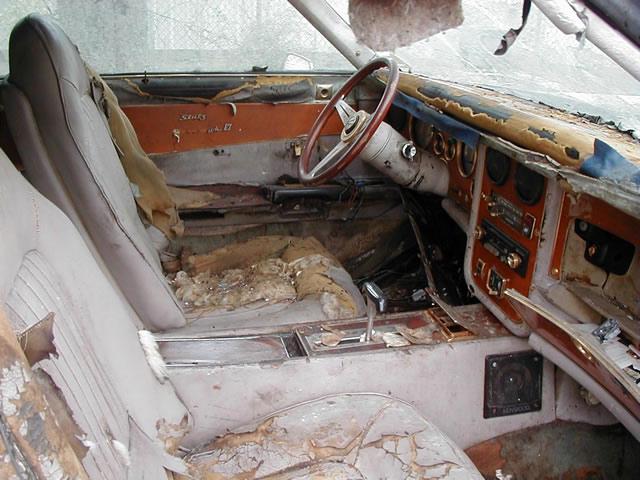 photo by Brooks Brown (2003)
This car was auctioned at Ebay, in March 2005,
in December 2006, the car was sold at Ebay, again.