1975 Stutz Blackhawk
# 2K 57W 5P 179743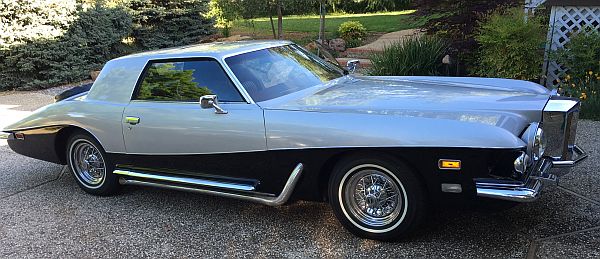 In April 2016, we found this 1975 Blackhawk on Craigslist.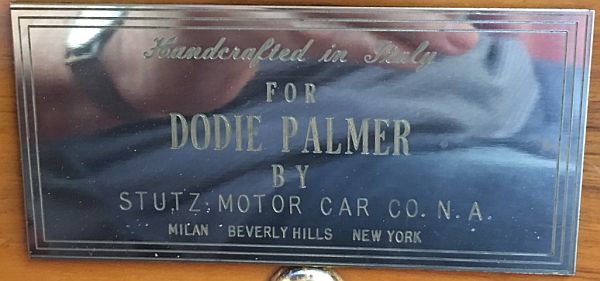 The current owner, Mr. Peter Staubli seems to be the third owner of this Stutz.
The plate on the glove-box states Dodie Palmer as first owner.
(There is a Harrsion E. Palmer stated in the owners-list as a 2-Stutz-owner, so maybe Dodie Palmer was his wife..., trying to find out more...)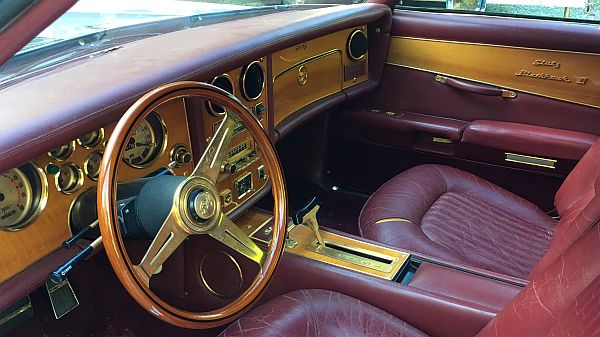 In July, the car was sold to Bryan Lamp, who owned some other Stutzes before.