Stutz Blackhawk 1977
# 2K 57K 7P 231768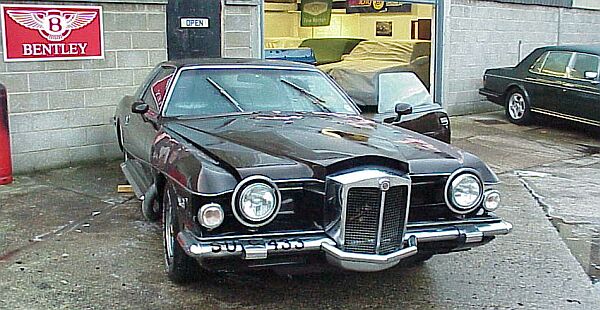 This 1977 Stutz Blackhawk was located in Great Britain, owned by Charles Brown.
Unfortunately, the car is another "hot" car.
The engine caught fire, and so the complete engine had to be replaced,
thanks to a Pontiac Grand Prix.
And there was a lot of additional work to be done...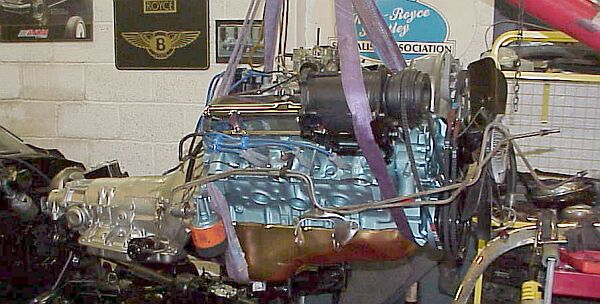 Stewart Walker, normally specialised on Rolls-Royce, and Bentley restorations told me the reason for the fire on this Stutz:
Due to the lack of fluid changes in the power steering, the oil looses its viscosity, when the oil gets hot, it expands, and so it can pass the filter. It's very flamable and if the liquid hits the manifold, than your car has a big problem.
Mr. Walker told me that Rolls-Royce and Bentley have the same problem.
His advice is to change the power steering oil at least every two years, regardless of mileage.

In March 2007, I got some more pictures.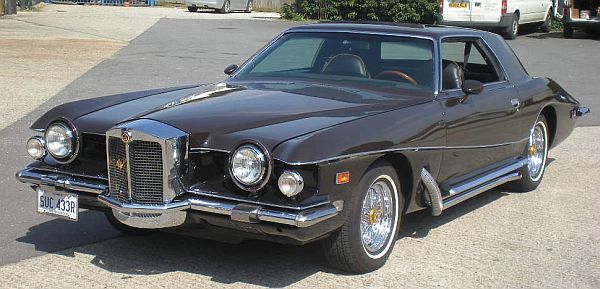 In early 2013, I was informed that the car will be auctioned at Paris, France.
Bonhams sent me the following photos: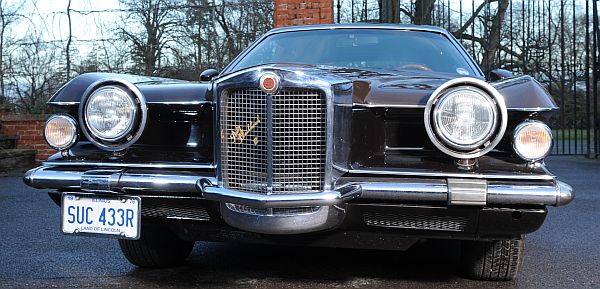 Bonhams stated that Charles Brown bought the car in an auction at Geneva (Switzerland), back in 1999.

So this is the car that was part of the "Dürsteler Collection",
I saw that Blackhawk, a couple of years before it was auctioned at Geneva.
Unfortunately I wasn't able to take any good pics.
Mr. Dürsteler told me that he bought the car from some brothers that wanted to import Stutz cars to Switzerland, but gave up the plan.

It was Mr. Dürsteler, who painted the car in "royal brown" (he claimed that the British Queen uses the same color...).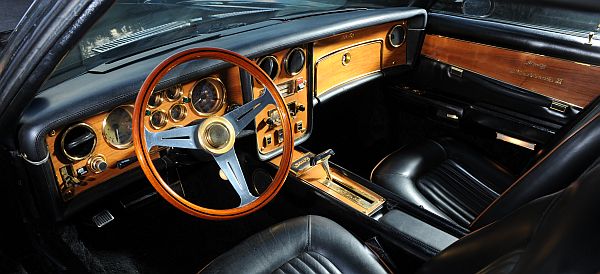 He had another Blackhawk, in the same color, which he sold in the early 90's.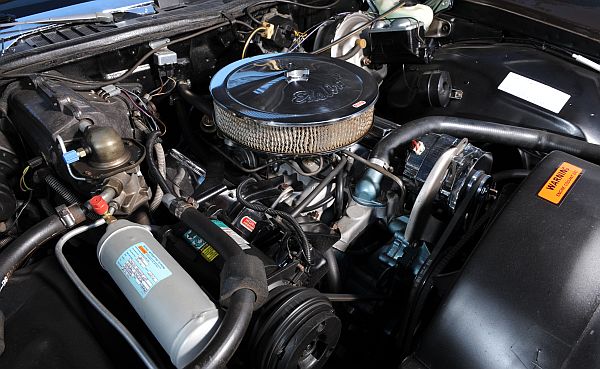 The following photos were taken by Ben Erickson:

Here you can see the interesting tail-lights, obviously the originals were damaged, and no replacements were found,
but I like the silver surroundings, a good combination with the dark brown paint.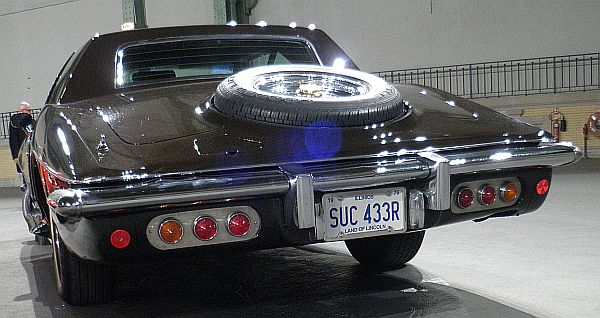 The interior seems to be in great shape.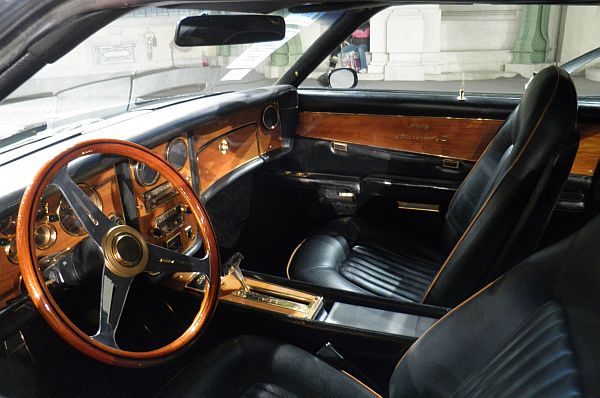 Thanks Ben!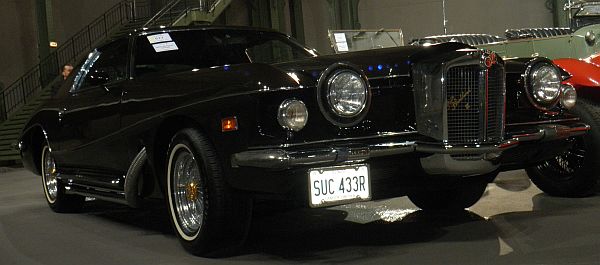 click here to see the auction website