Stutz Blackhawk 1979
# 2N 37R 9X 106856
This car is one of the first Blackhawks, that were not based on the traditional base of a
Pontiac Grand Prix chassis. It is based on a Pontiac Bonneville 2dr-Coupé.
The car comes from the estate of the Stutz-founder, James D. O'Donnell!
The founder's brother, offered this car for sale.
In July 2002, the car was sold, to Marc Treiber.
He did some restoration work on the car.
In 2011, the owner informed me that he recolored the car, now the car shows a two-tone paint, silver over black.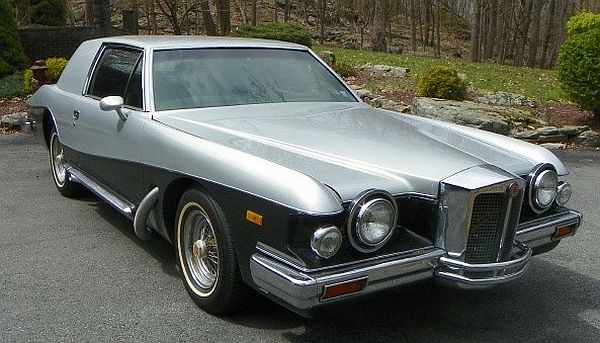 In April 2012, the car was offered on Ebay, and Alex Ritschel is the proud new owner.