Daihatsu D-Bone
Geneva 2004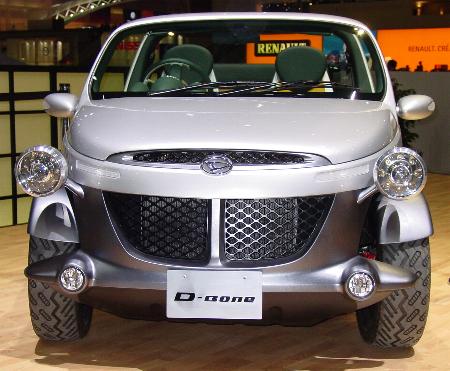 At the Geneva Motor Show 2004, Daihatsu presented this mixture of a Buggy, and a Smart.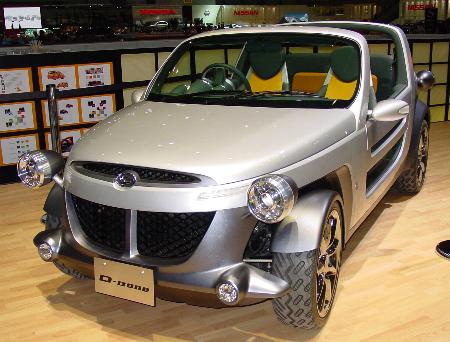 According to the press-release, the "D" of "D-Bone" stands for dynamic.
The word Bone is obviously standing for the structure of the body, which is similar to a skeleton.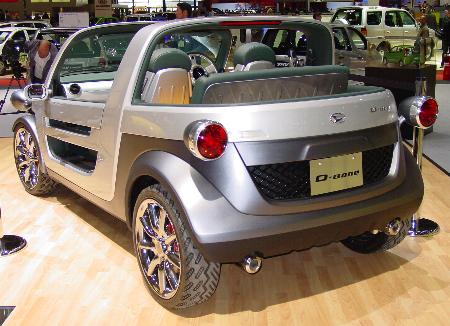 In difference to a Smart Crossblade, the car looks more funny, because of the freestanding lights,
but there is another difference, the D-Bone is a 4WD-vehicle!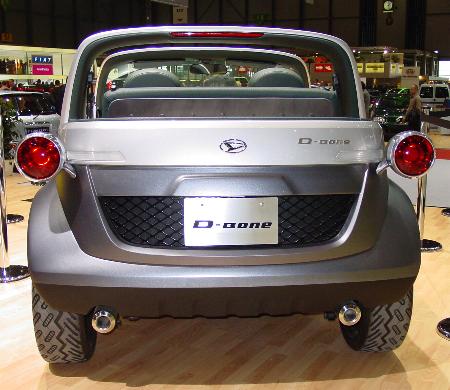 Technical Data:
length: 339,5cm
width: 147,5cm
height: 137cm
wheelbase: 242cm
weight: 890kg
engine: 3-cylinder, 4-Valves Biturbo, 659ccm, 47kW
2004 Motor Show at Geneva, Switzerland