Italdesign - Bizzarrini Manta
1968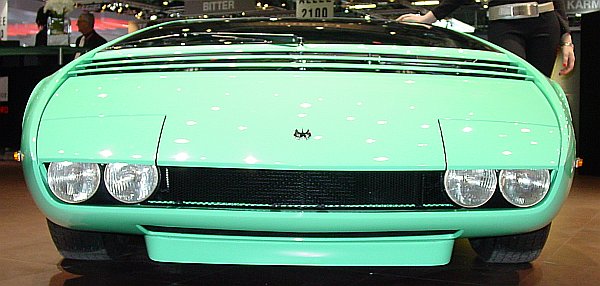 To celebrate the 40th Anniversary, Ital Design showed at the 2008 Geneva Motor Show their very first showcar,
the 1968 Bizzarrini Manta.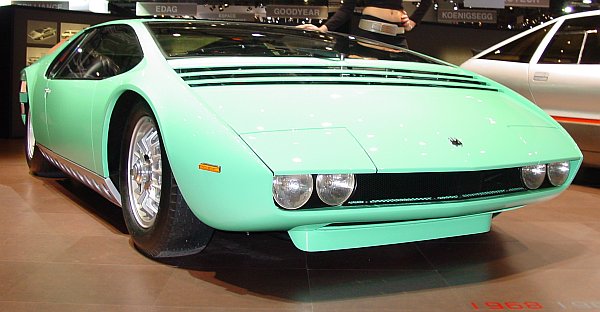 The chassis of this car started as a Bizzarrini P538 (P stands for "posteriore", that means rear-engine, 538 for 5.3-litre-V8).
It was the third chassis (out of 4 cars in total!), and was listed for the 1966 race at Le Mans.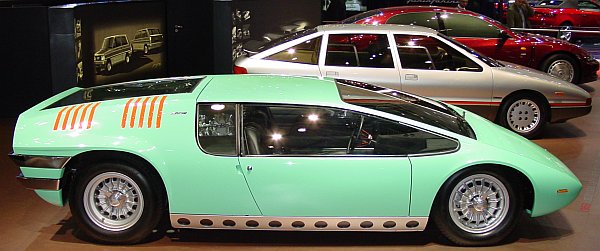 In early 1968, Giugiaro contacted Bizzarrini, because he wanted to start his design-company with a breathtaking showcar.
Bizzarrini gave him the rebodied Le Mans racer, and Giugiaro did a phantastic job.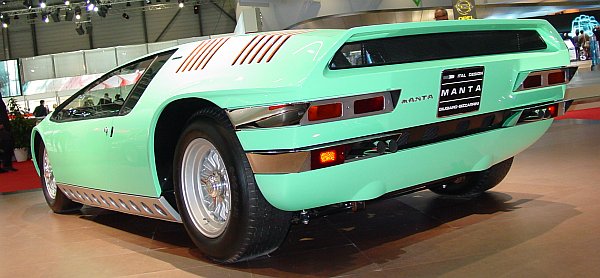 The car shows a lot of glass.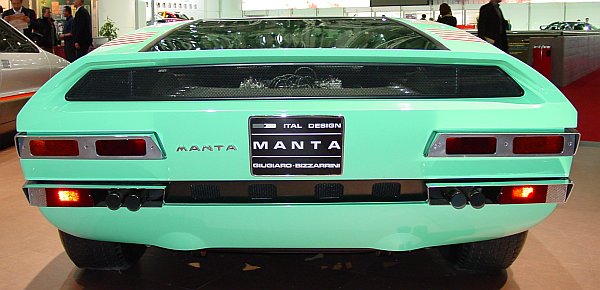 Imagine, this color combination, back in 1968...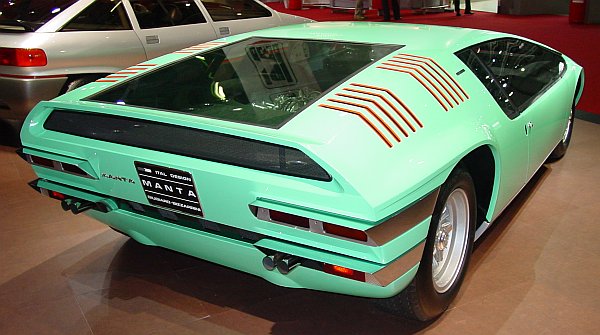 Later, the car was recolored, in a boring silver,
but during the restoration the car got back its original color-scheme.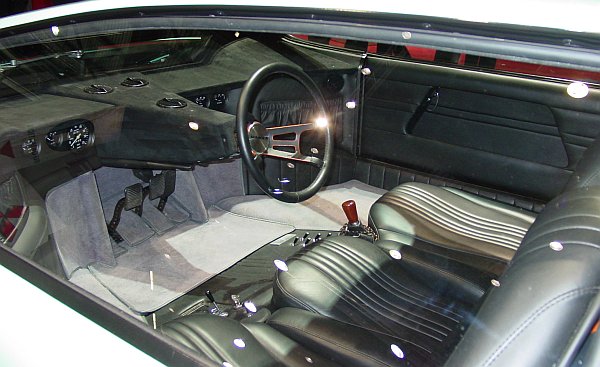 The Manta is a three-seater, with the driver seated in the middle.

In 2005, the car won in Pebble Beach first price in class (American drivetrain with European coachwork).

Technical Data:
engine: V8, 5.3-litre Chevrolet Corvette "307ci"
power: up to 400hp
top speed: 330km/h (?)
length: 410,0cm
width: 185,5cm
height: 105,0cm
wheelbase: 250,0cm
track: front 147,0cm / rear 148,4cm