1979 Stutz IV-Porte
# 2N 69R 9X 103216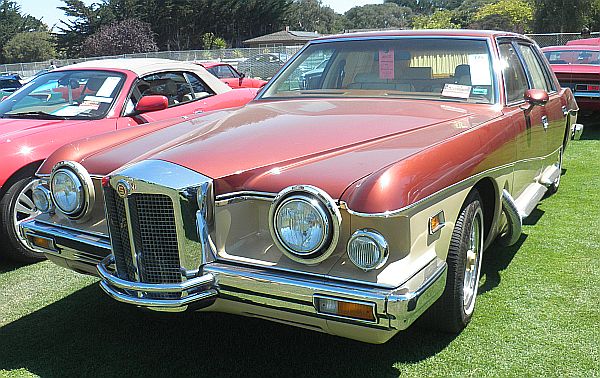 This Stutz originally was a gift of the President of Gabon to his son, for his 20th birthday, while he was a student in the USA.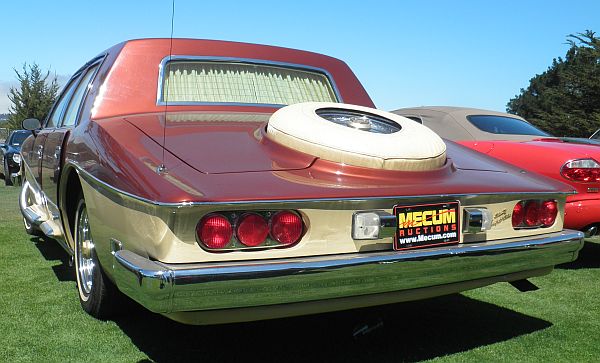 When Ali Ben Bongo had finished his studies, he returned to Gabon, and left the Stutz in a storage.
After the fees weren't paid for years, the owner of the warehouse got the legal owner.
Back in 2008, first pictures appeared on the internet, but I never was able to get the VIN.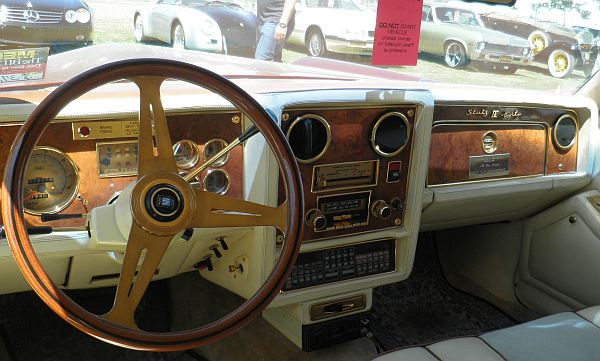 In 2014, the IV-Porte was listed for auction at Mecum's Monterey event, so finally we got the VIN.
In early 2014, Ben Erickson forwarded me these photos that he was able to take.
Have a look at the Gabonese coat of arms on the rear-seats!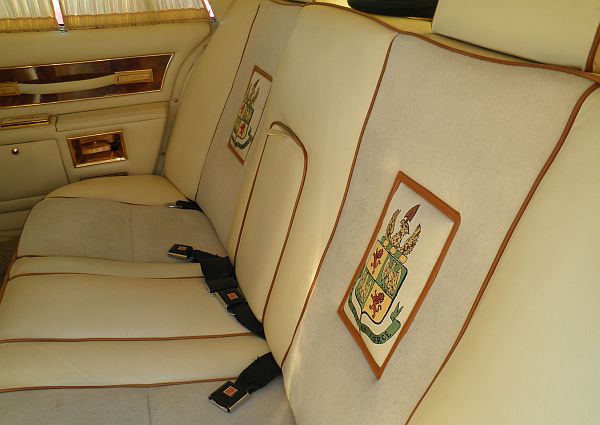 see the Gabonese Stutz Royale
back to registry