Stutz IV-Porte 1980
# 2N 69R AX 101417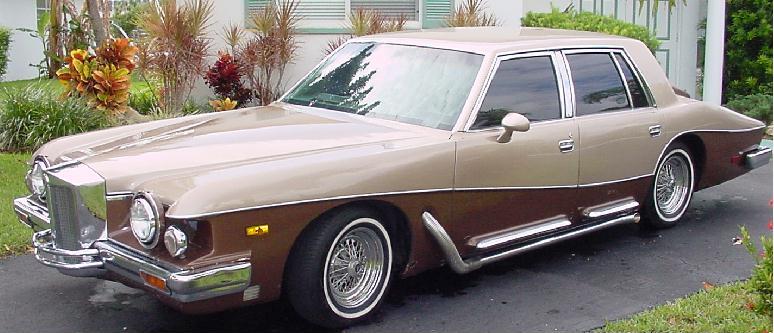 This car, based on a Pontiac Bonneville, was sold in California to Mr. & Mrs. Dinallo.
Than the car was transported to Boca Raton, Florida. In 2001 it was still there, driven daily by the first owner. So there were 75,000 miles on the odometer.
In 1993 the car was repainted, before it was silver over black.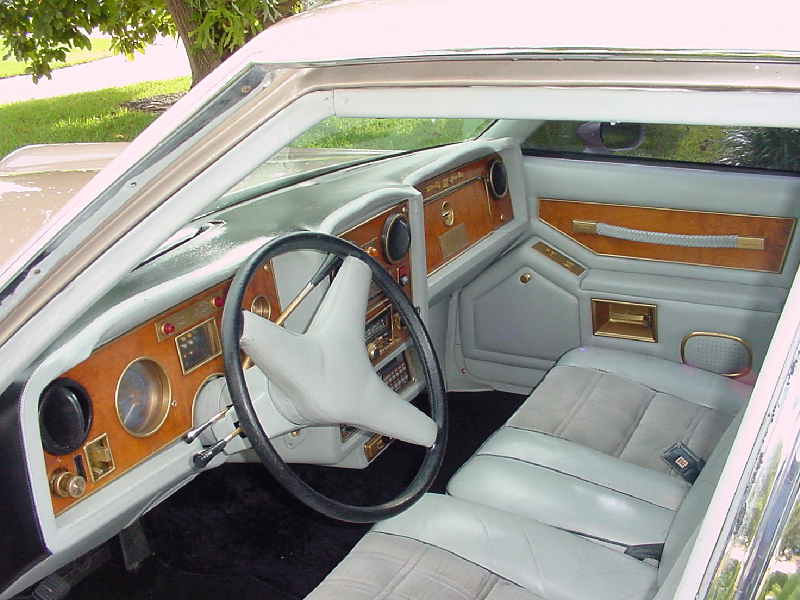 The car was sold in October 2001.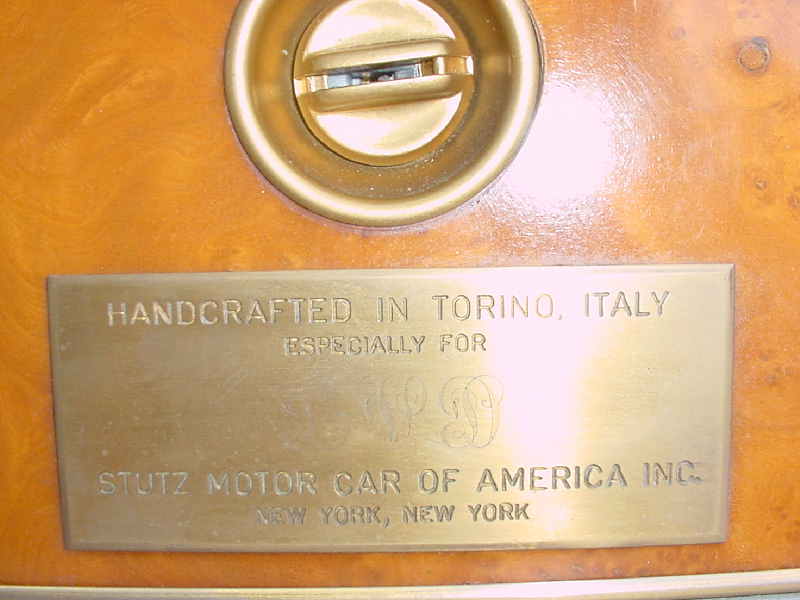 In November 2002, the car is offered again by Berliner Classic Motorcars.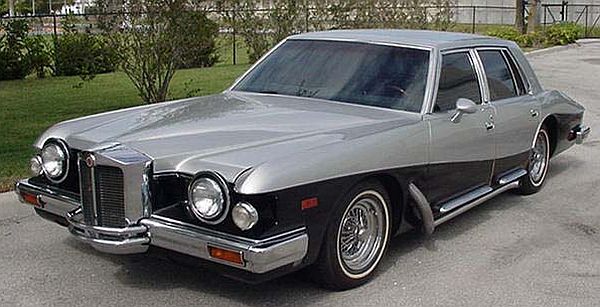 I was quite surprised to see the car in the original color combination.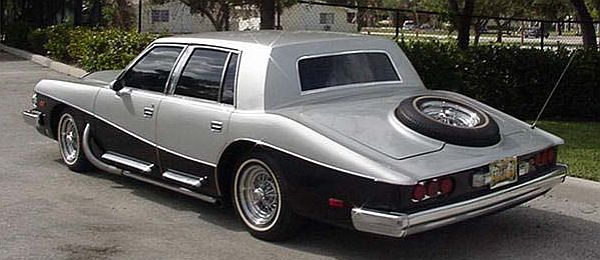 Even the interior was recolored!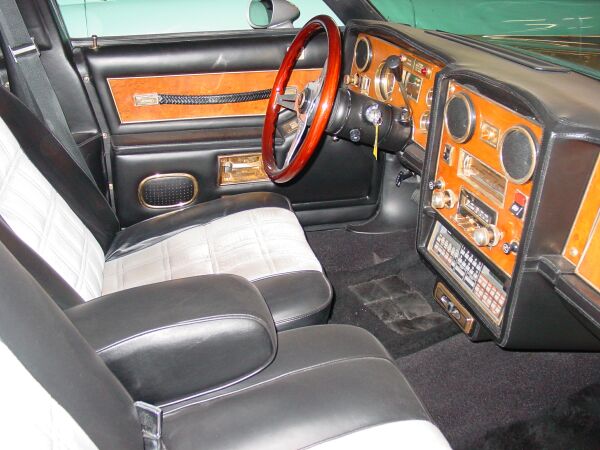 In August 2004, I had the chance to take my own photos of the car.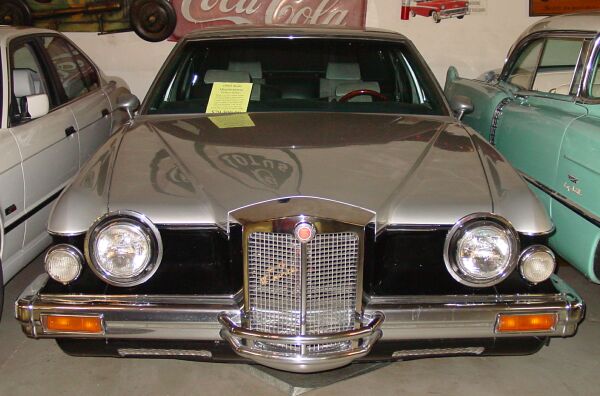 Unfortunately Mr. Berliner wasn't able to move the car,
so only these two front-shots were possible.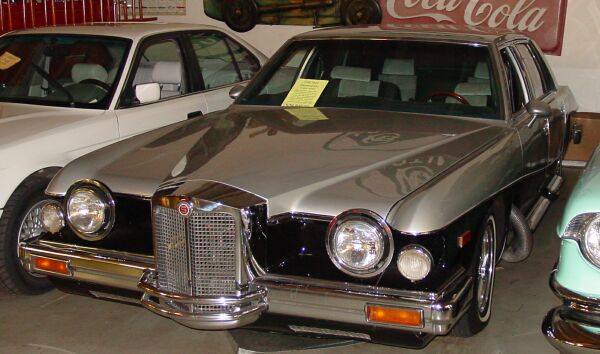 Of course, some interior shots were also possible.
And so I found a very interesting detail, have a look at the center of the steering-wheel: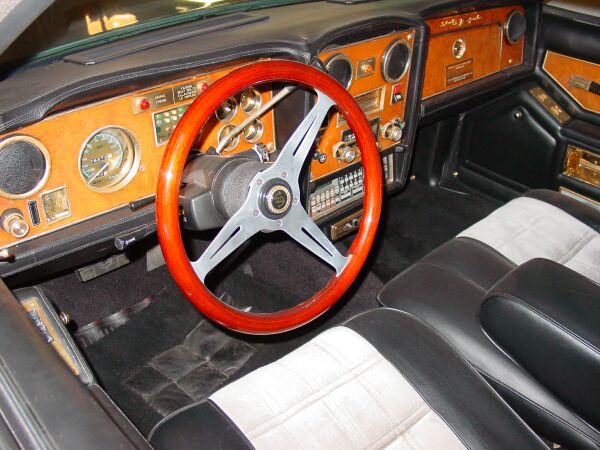 This is the center, I never saw that logo before, I don't know if it is an original one.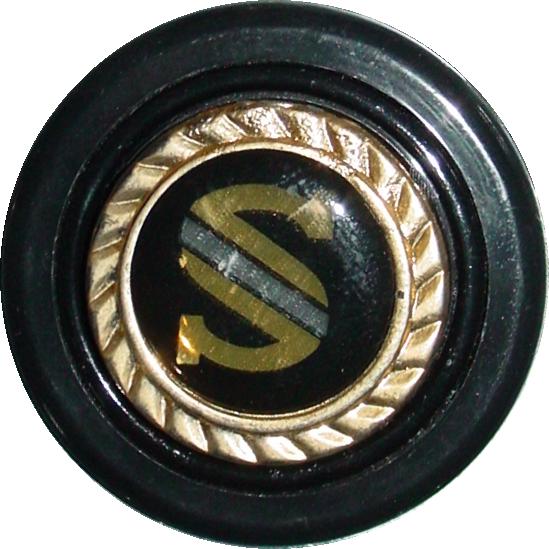 In November 2004, I was informed that this car was transfered to Victory Cars. They sold it.
In August 2013, the car appeared on Ebay, listed by Daniel Schmitt, a dealer that sold several Stutzes during the last years.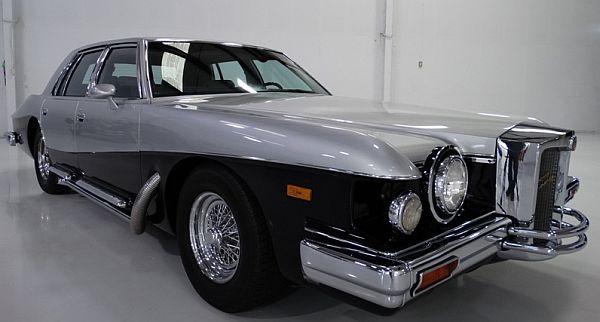 photo by Daniel Schmitt
The car was sold to Switzerland.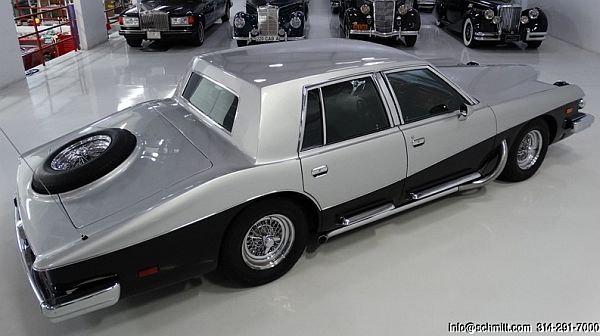 photo by Daniel Schmitt
The new owner is Rolf Knie, a famous Swiss artist.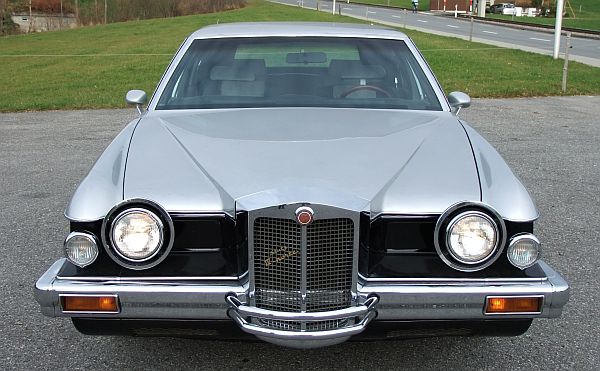 In November 2015, I got a second chance to see this IV-Porte.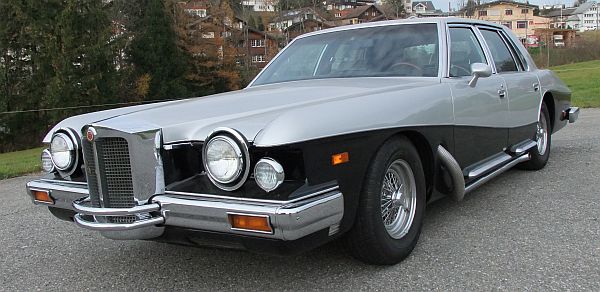 This time, it was in cold Switzerland, not sunny Florida, but I was able to take my photos at daylight, and even had a short ride in it.

When I saw the Stutz, Mr. Koch from KS Classic Cars was busy with final work to make it street legal.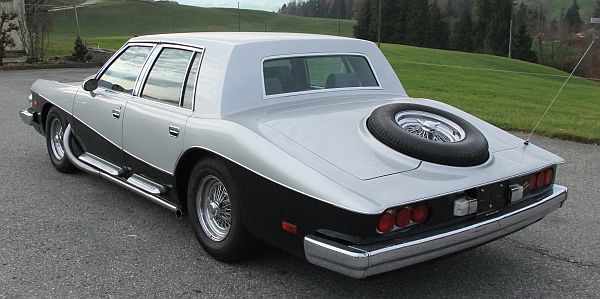 Some minor work, but tricky.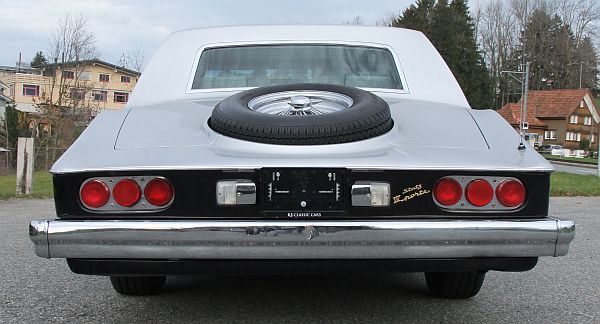 The dashboard, almost the same view as in 2004, but...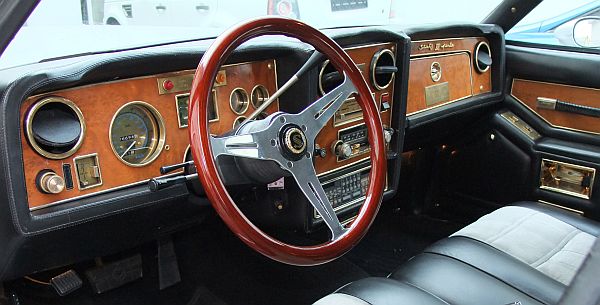 ... there is a new-old-stock board computer.
The first Prince-Computer I saw that works! Wow!!!

Mr. Knie also owns a 1972 Blackhawk