Stutz IV-Porte 1981
# 2G 2AN 69Y 8B 1707134

This IV-Porte was once owned by R. Heatley,
at the beginning, the car showed a two-tone brown paint job.
Mr. Heatley repainted the car in the actual color.
Later, he sold the car, and the car was resold to Bob's Classics.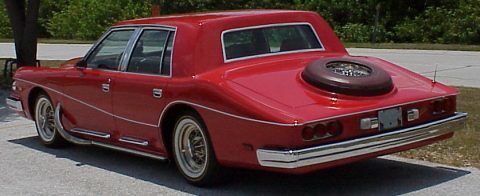 Click here
to see more pictures.
Bob sold the car, back in 1999.
In May 2007, the car was on Ebay, but the auction was canceled.