Thomas H. Heard, jr.
Palm Beach, Florida
Famous race horse owner and trainer
In a press-release from about 1976 Stutz made the above statement.
On this page I will show the IV-Porte he got in 1981.
The VIN is:
# 2G 2AN 69Y 2B 1707498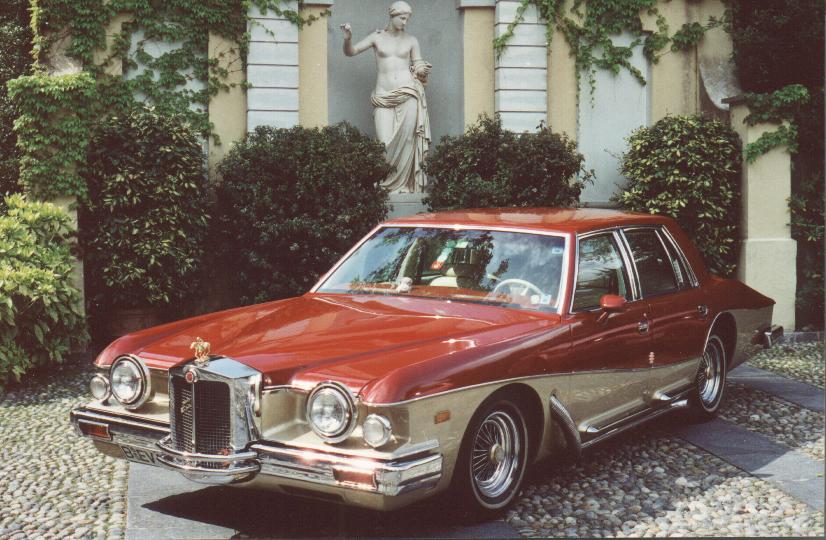 Normally a Stutz has no radiator mascot, but this car shows a first owner related one.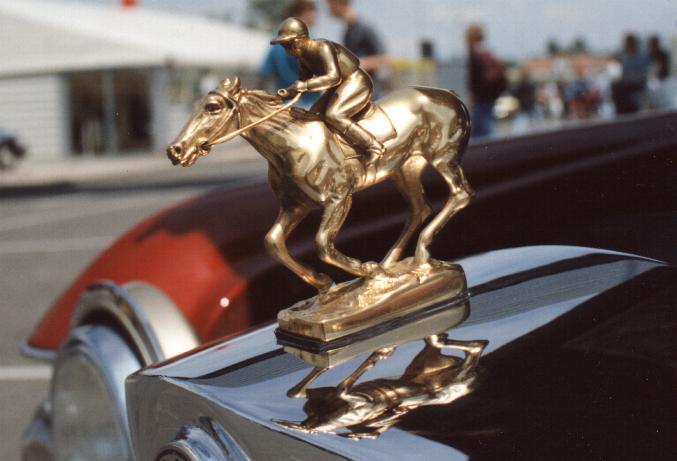 Mr. Hofmann bought the car in 1992 from the estate of Mr. Heard.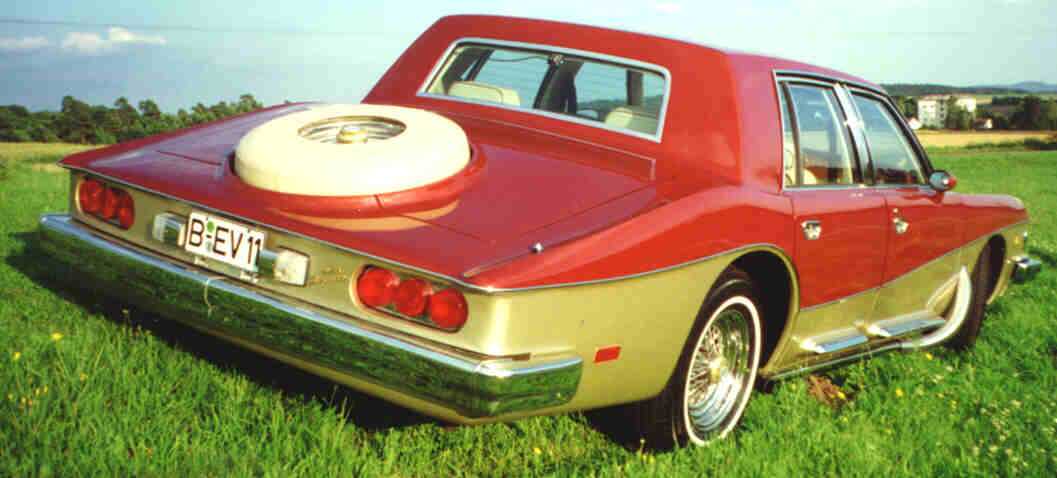 The car is located in Germany.
Are you a really Stutz-fan?

So, which car is the best?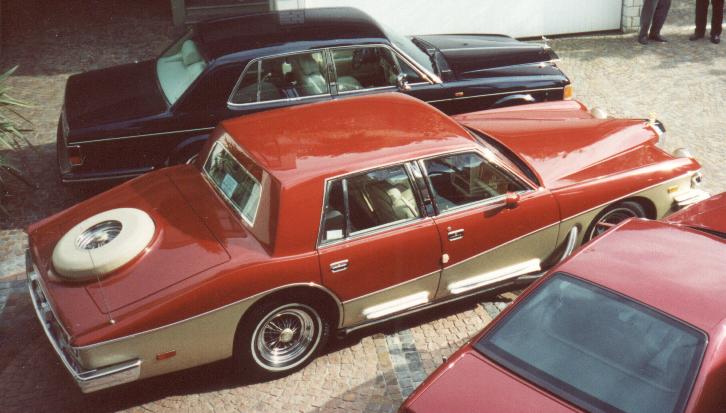 Have a look at the dimensions of the Stutz IV-Porte and the Rolls-Royce Silver Spirit.
Quite surprising, isn't it?
In 1994, Mr. Hofmann made a trip "back to the roots".
He visited Cavallermaggiore, Italy.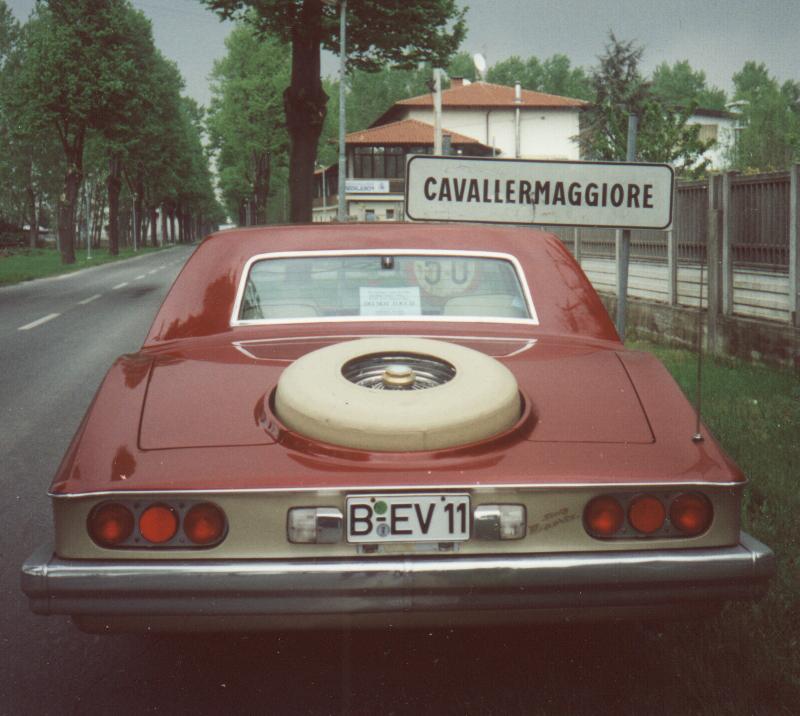 The car was sold to Mr. Reitmair, who resold the car to Sportwagen-Engel in 2017.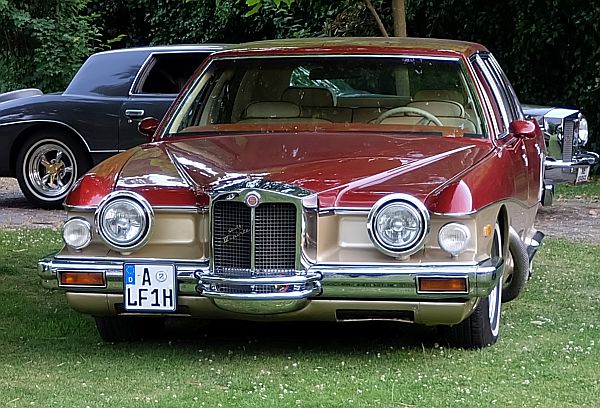 So this rare IV-Porte is for sale, again.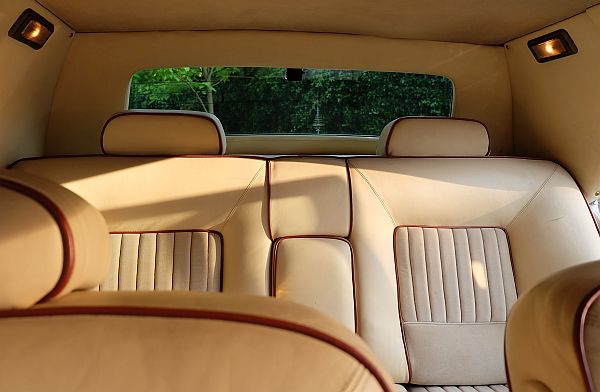 Please contact Sportwagen-Engel, if you'd like to buy this Stutz.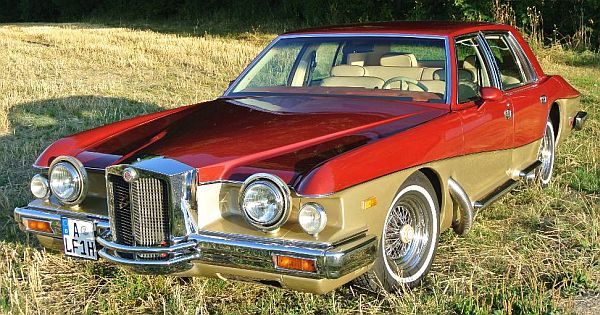 back to owners-list
back to registry