Firestone LXX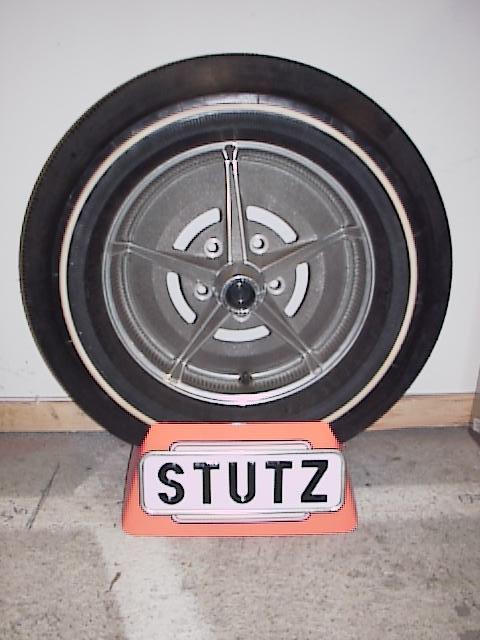 When Stutz presented the new Blackhawk model, the car rolled on the new Firestone LXX-tires.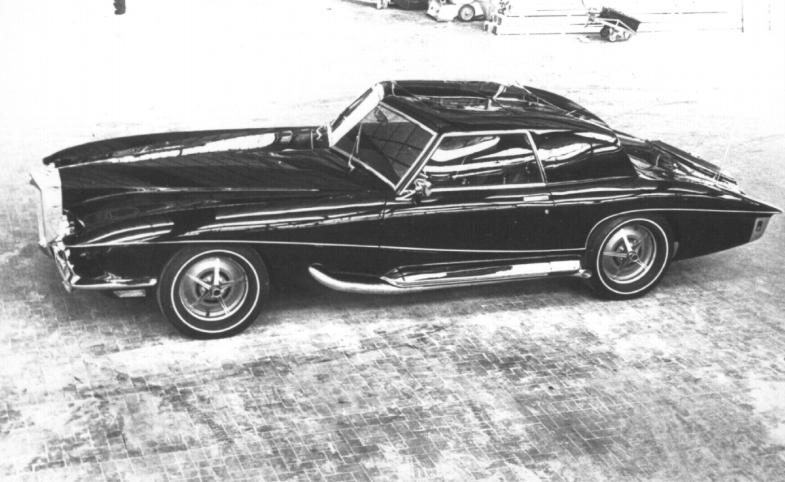 Firestone created a revolution, the LXX was designed to be the tire/rim-combination of the 70's.
(LXX = 70, written in Roman numerals)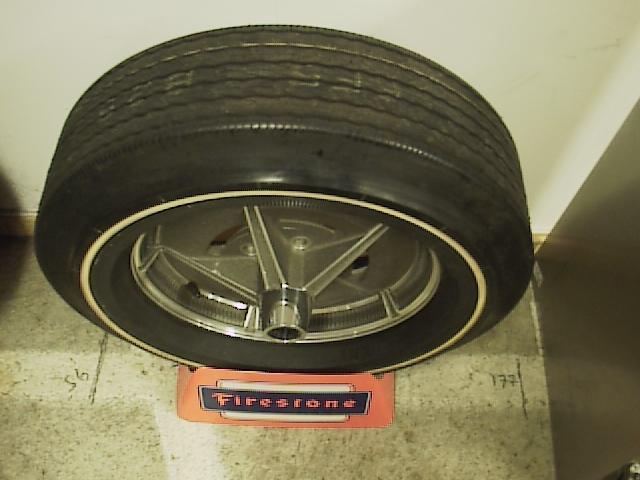 The new tire system was created to show several advantages:
- more safety, because the tire should rest on the rim, even, when it was damaged
- more safety, because the wheels had a bigger rim (in comparison with standard wheels), so the car-producers were able to use bigger brake drums or discs
- no need for a spare wheel, because the car can be driven even with a flat tire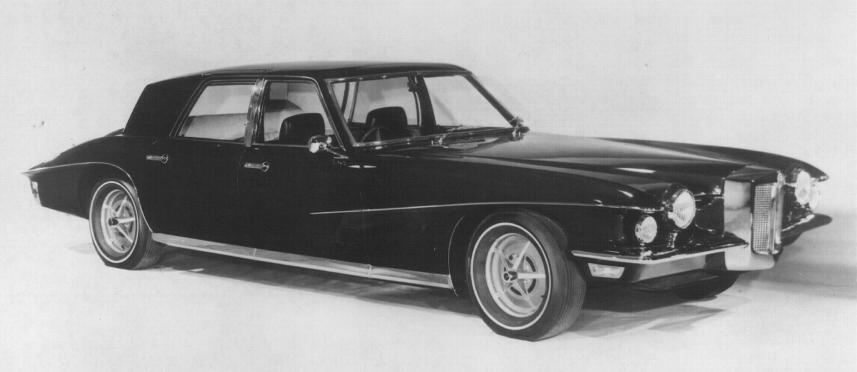 As far as I know, no other cars had these safety wheels as standard.
One wheel, tire and rim together, costed about 100$, in 1970.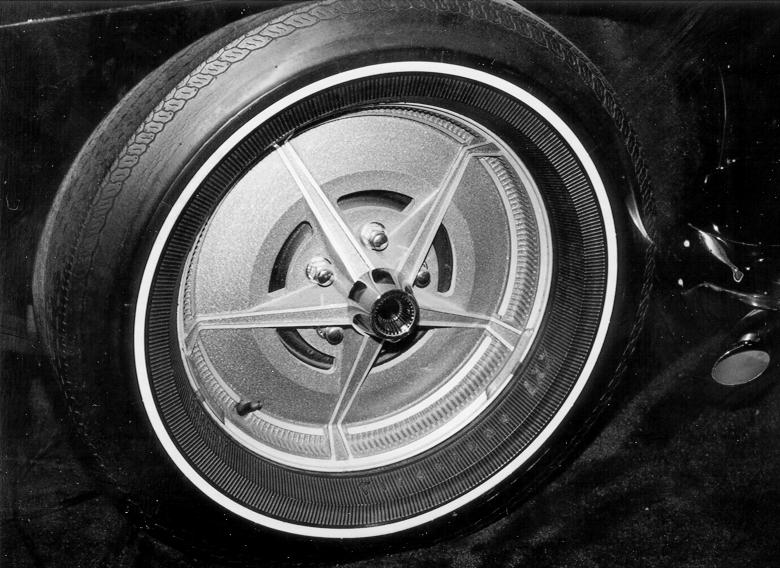 This tire is still "on duty", it's on Elvis Presley's 1971 Blackhawk.
I think both companies were pleased.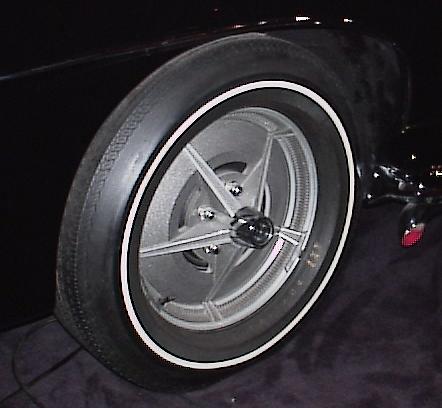 Firestone got the prestige to show the new wheels on the most exclusive car,
and Stutz had something to show, that the new Blackhawk will be built in the tradition of the
"Safety Sportscar",
which was the slogan of the old Stutz company, back in the 20's and 30's.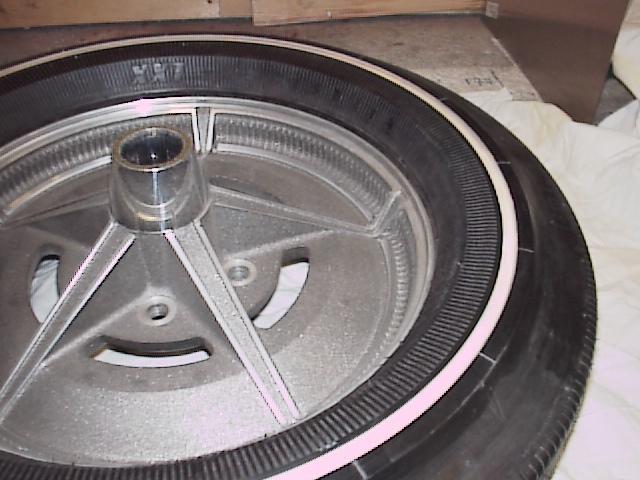 Even some of the press-pictures of 1972 show these wheels, but Firestone had to take the wheels from the market. There was a problem, the tires weren't as safe as they should have been.
The tires came of the rims, so this revolution failed...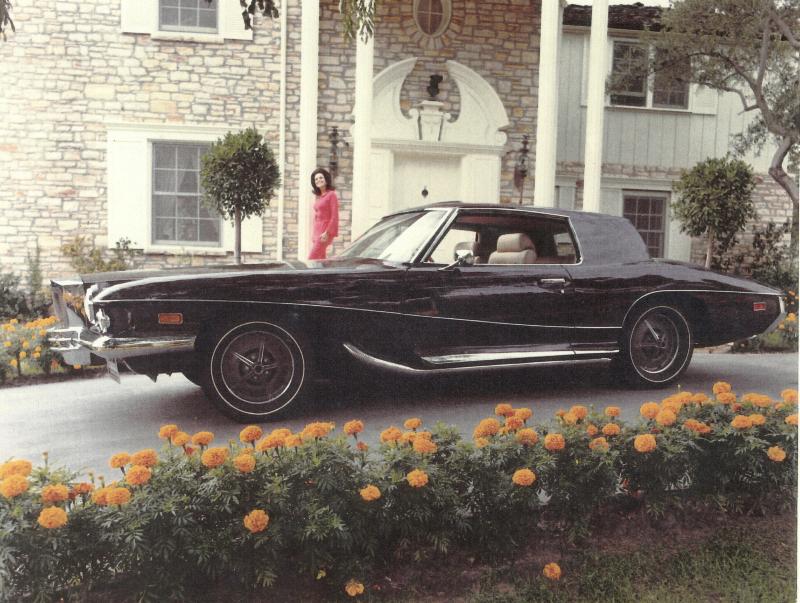 About 25 years later, Continental tried to invent a safety-wheel, again.
It was called CTS, and the marketing idea was the same.
They even had the same idea, to present the new wheels on a new sporty car,
the new Mercedes SL (R129). But they failed, too.
I only saw this tire system once, on an armored S-Class (W126).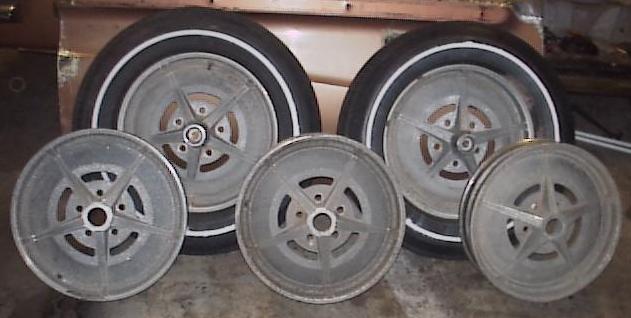 Thanks to Ben Banker for most of the information,
and to Bengt Dahlgren for all the photos.