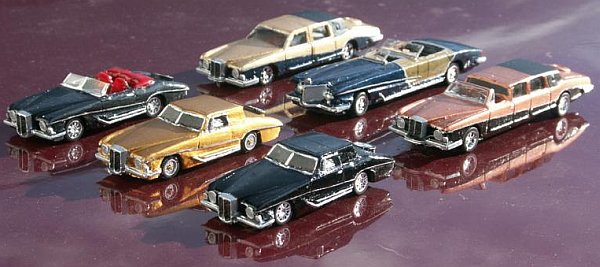 Stutz Models in scale 1:87
by Gregor Mager
In November 2008, Bengt Dahlgren informed me that there are some interesting Stutz models on Ebay, in scale 1:87.
We only knew the Stutz Royale in that scale, made by Lion Models,
and only available as metal-kit, which is quite difficult to build.

So I was quite surprised to see different models in a scale that is very popular in Europe.



Stutz Royale, similar to the Lion Model
I got in contact with Gregor Mager, who creates these handbuilt models.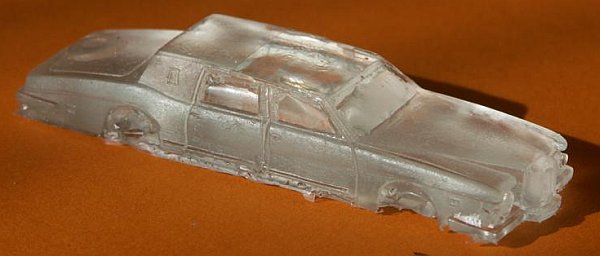 Stutz Diplomatica kit
One of the first versions was the shortened Royale, the Diplamatica.



Stutz Diplomatica
The very first one sits a little low, but shows the color of the only Diplomatica that wasn't sold to Saudi Arabia.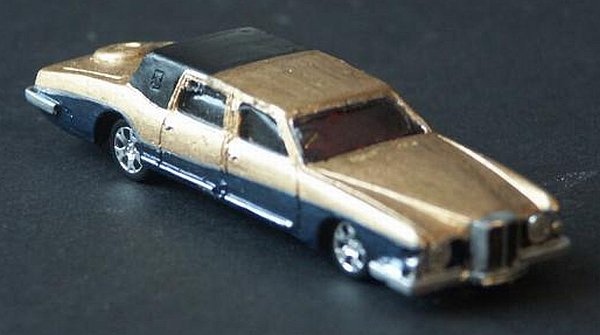 Another model, in a nice two-tone-color, showing a Landaulet-style roof design.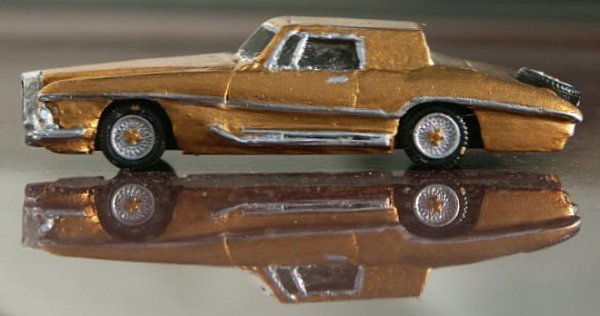 Bengt ordered a 1971, similar to his own, real Stutz.

Imagine, these models are in scale 1:87, the famous HotWheels were about 1:72.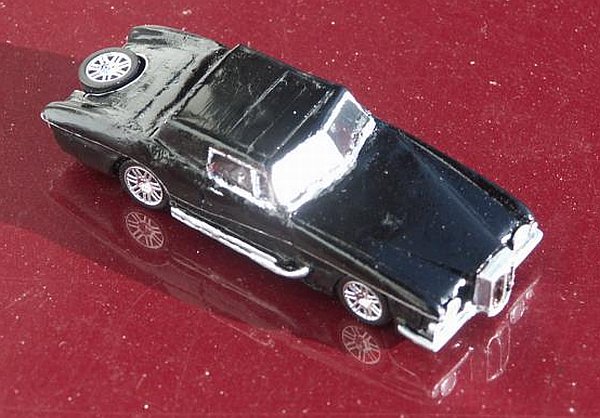 So these models are even smaller, a Blackhawk is just about 5cm long...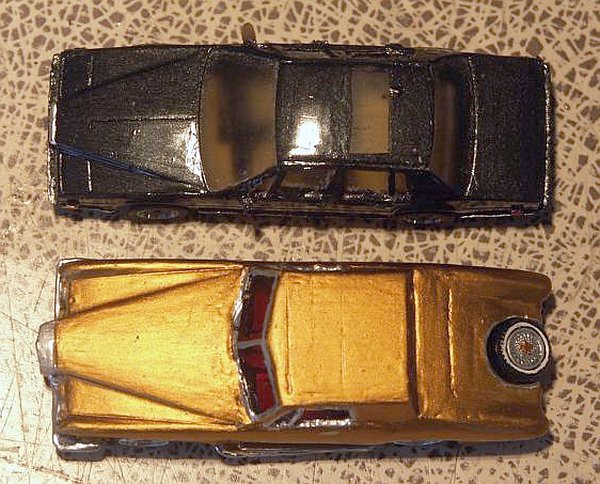 The Aston-Martin Lagonda is a fascinating car, too, a lot of Stutz-fans like the Lagonda, too,
so here is Bengt's model standing next to a Lagonda sedan.

Black and gold 1971 Blackhawk.
Playing around, Gregor created some new Stutz models:

The Royale model was modified, by removing the top in front, a "Town Car"-like Royale was designed.

You want to have a Stutz with more prestige?
Hmmm, Gregor created something, that is based on the famous, but unbuilt VIP-car: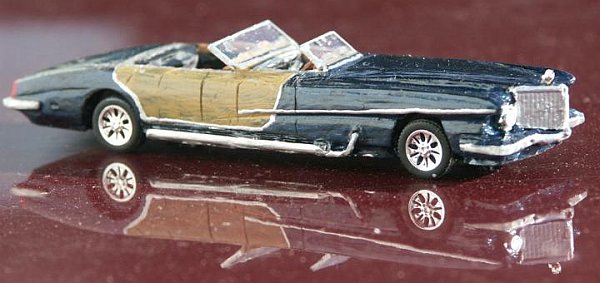 The ultimate Stutz, at least in scale 1:87...

Gregor is able, and willing to build your personal model in scale 1:87.
If you are interested, please contact him!
He is already working on other models...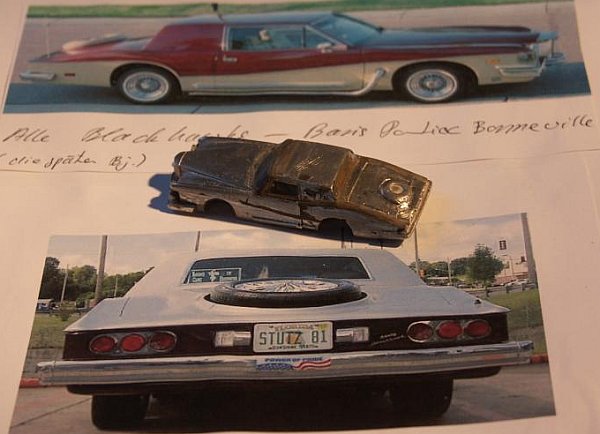 ... the late Blackhawks, and the 85 Bearcat...