Pontiac Grand Prix
models by Johnny Lightning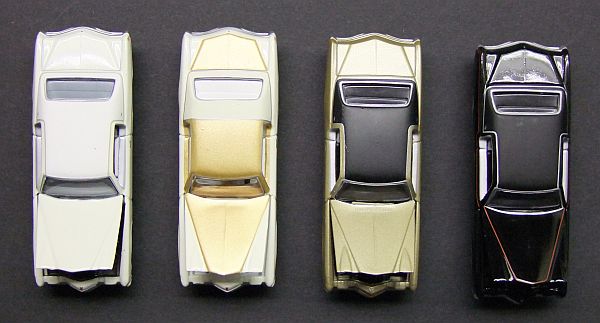 Johnny Lightning produces some models of a 1971 and a 1972 Pontiac Grand Prix.
The size is similar to the Matchbox and HotWheels toys, but the quality is more for collectors, than for children.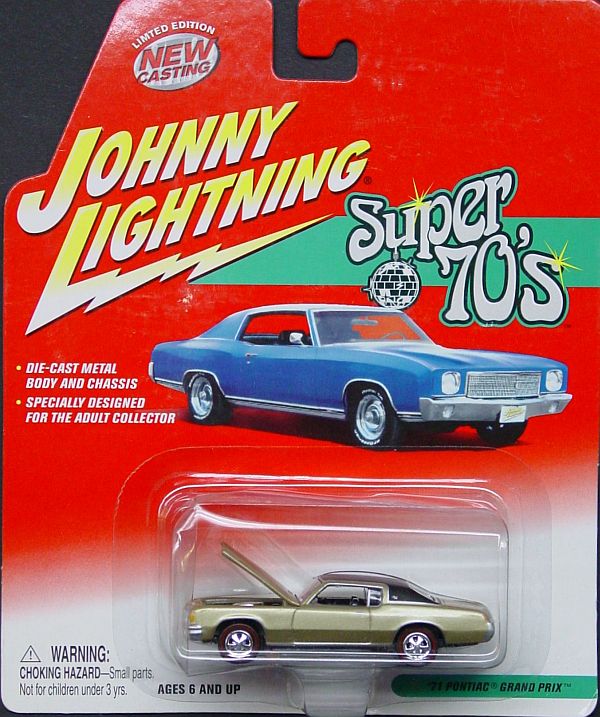 I only have four different models, two 71s, and two 72s.
I have no idea if there are more color variations, due to the fact that these models are hard to find in Europe.
(I bought these models back in 2005, during our second Stutz Meet, at Carlisle)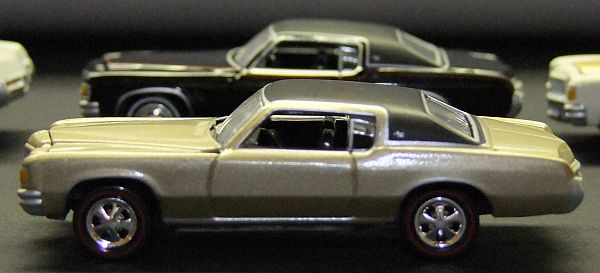 Collectors normally don't open blister packages, due to the fact that the value will drop for a loose model,
but to present these models here, I "ruined" all four blisters...

This golden 1971 shows a top-quality, you have to keep in mind that these models are in scale 1:72,
that means that each model shows a length of about 5cm!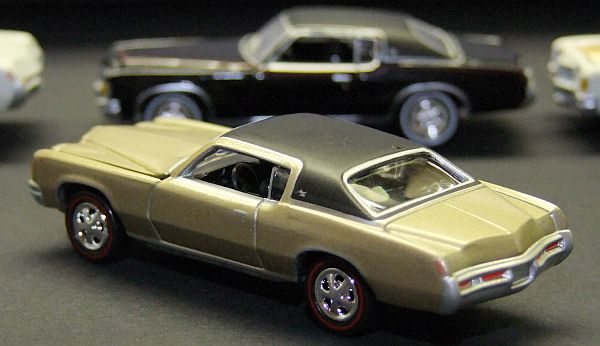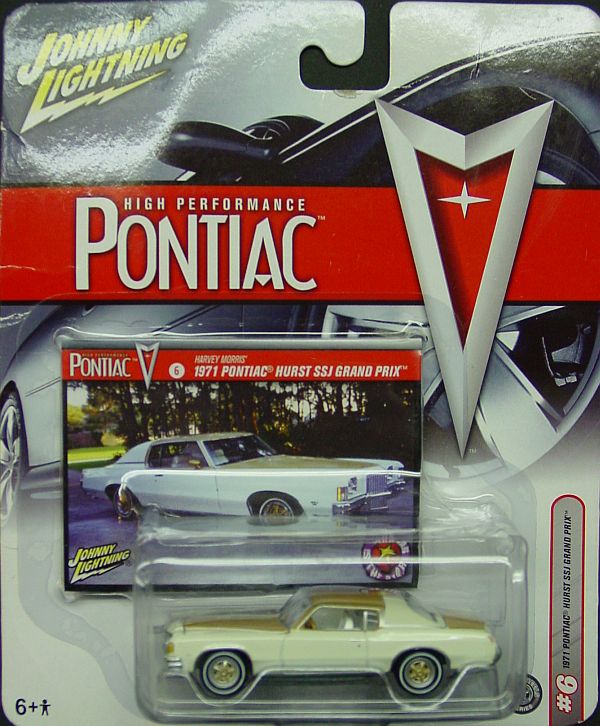 The second model of a 1971 Grand Prix is the scaled down model of a rare Hurst Edition,
which was modified by Hurst, and can easily identified by the two-tone color with golden hoods and roof.

Hurst customised some cars, made them more powerful.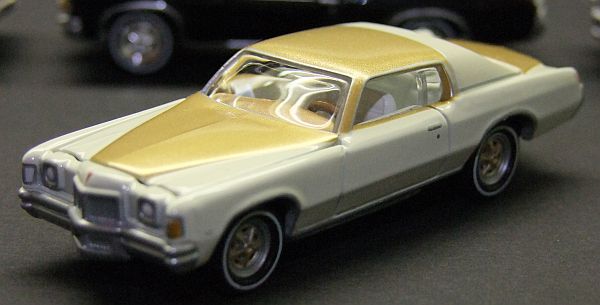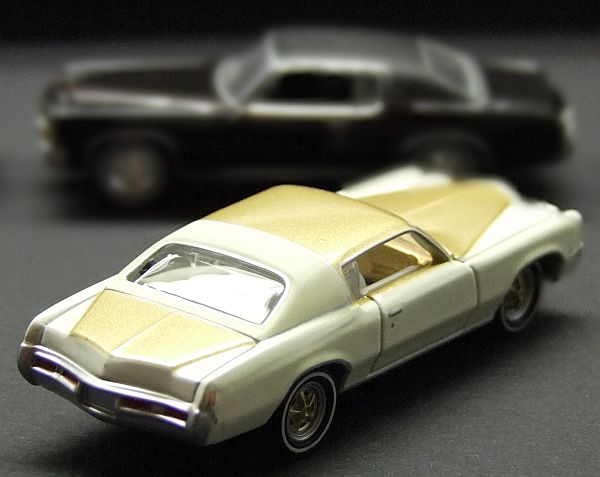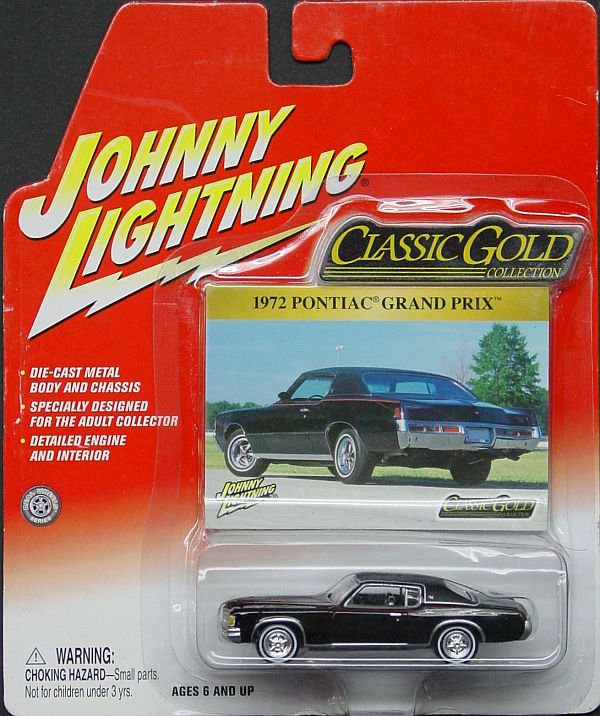 The models of the 1972 Grand Prix show the minor changes that were made on the real cars,
for example a modified radiator grille.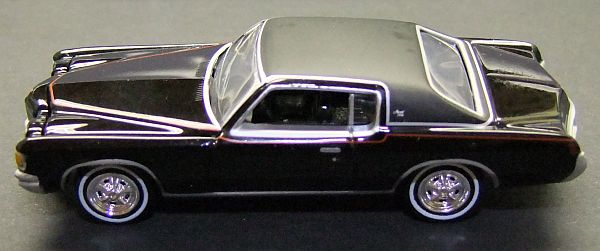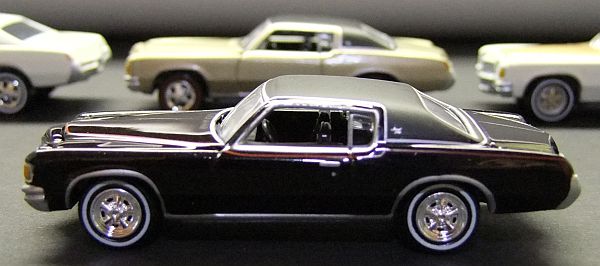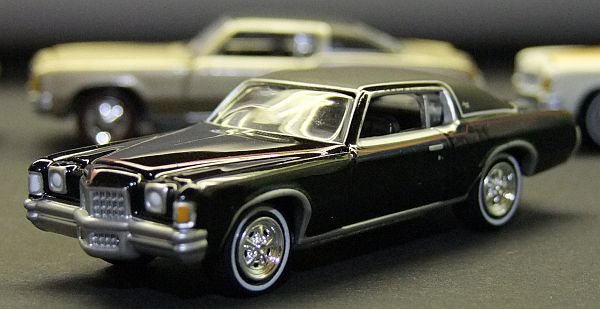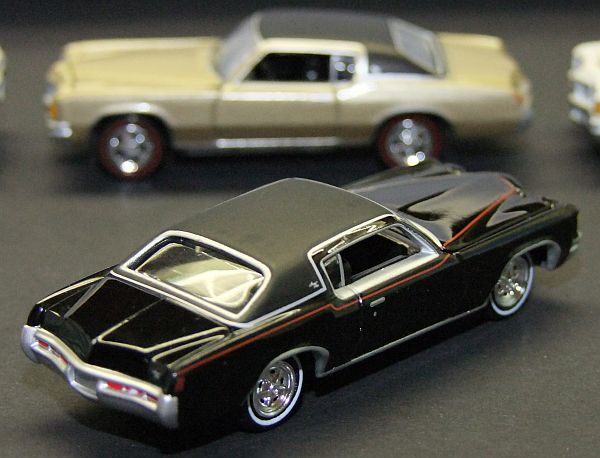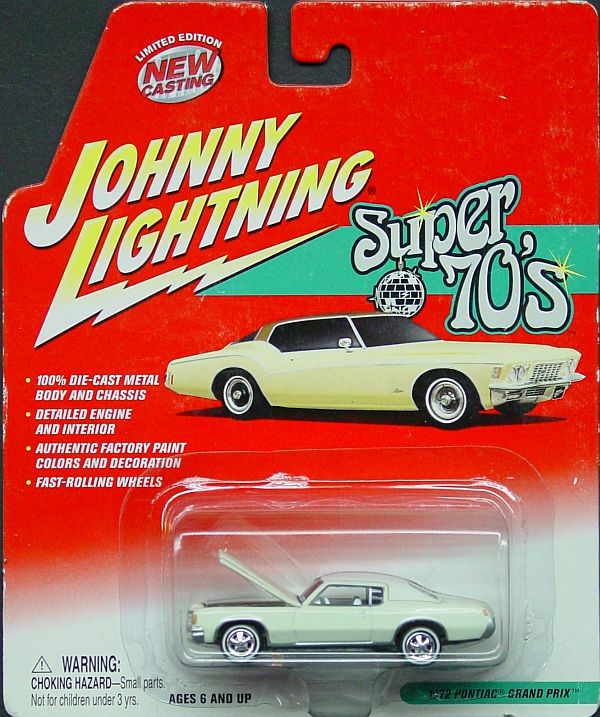 Next to the black model of a 1972 Grand Prix, I have an additional white one.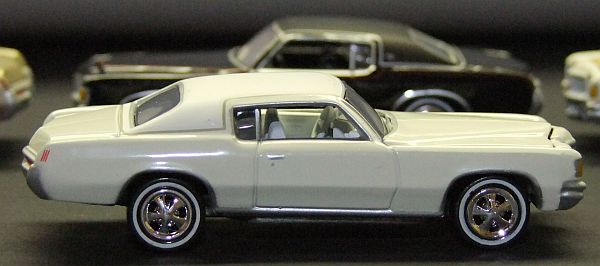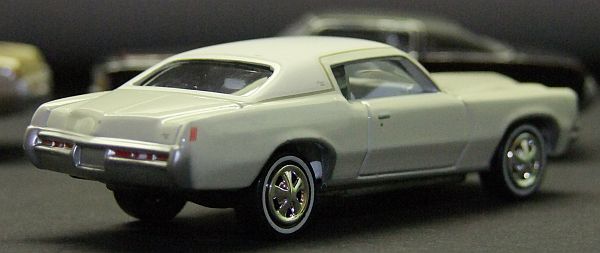 go to:
website with "real" Grand Prix
website with Stutz models