80th International Motor Show Geneva, Switzerland 2010
March, 4th - 14th
The 80th International Motor Show at Geneva showed some interesting new production cars, and prototypes, as every year,
but, of course, it showed also the change in the automobile industry.
There were a lot of dream cars, and there were a lot of electric cars, it seems that these are still two very different groups.
Compared to the years before, the electric cars are more realistic (sometimes), and the dream cars are getting more often a little touch of green power.
Quite disappointing was the fact that there were only a few of exciting concept-cars.
Let's start, have a look at the most interesting cars at the Geneva Motor Show: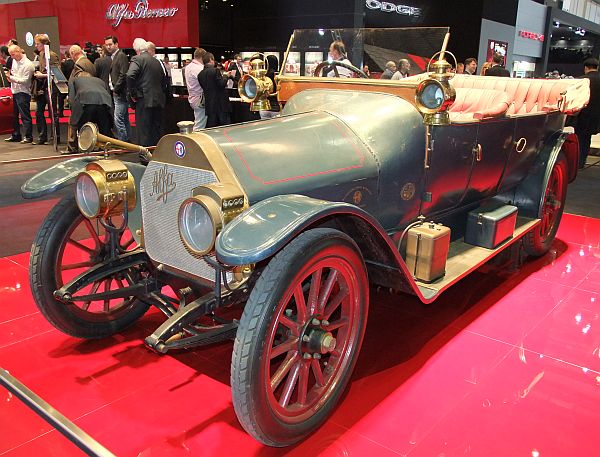 A.L.F.A. Romeo 24hp, 1910
Alfa-Romeo is celebrating the 100th birthday, so they showed one of the first production cars.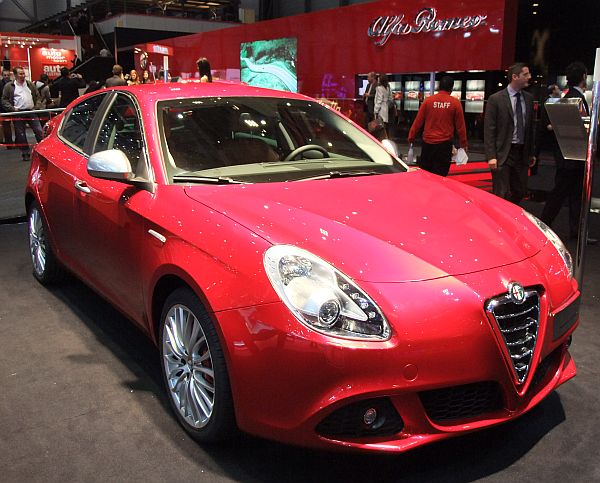 Alfa-Romeo Giulietta
Alfa-Romeo's centenary is celebrated by the rebirth of the Giulietta model-series.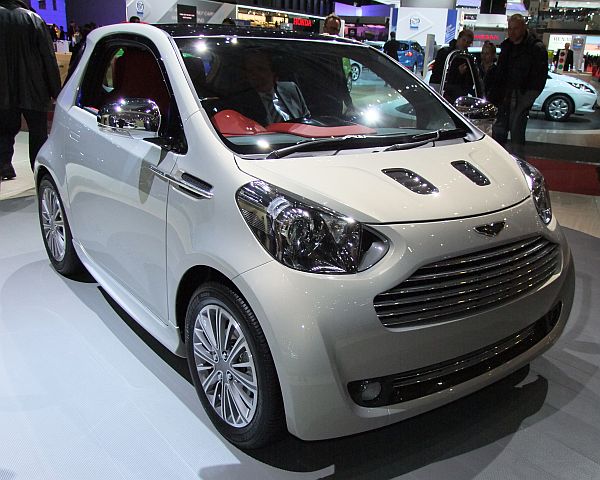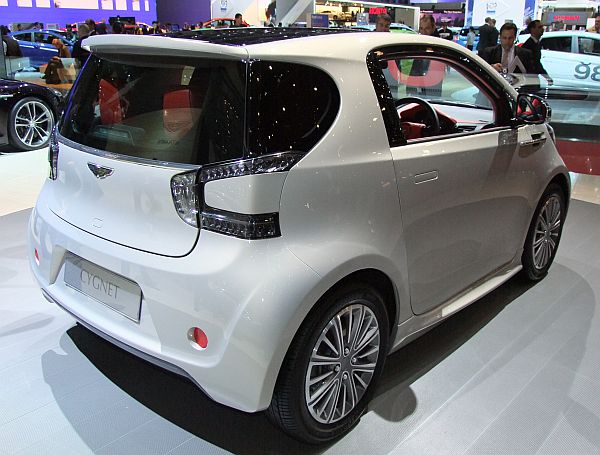 Aston-Martin Cygnet
The Cygnet, based on the Toyota IQ, shows the typical design elements of the big, real Aston-Martins.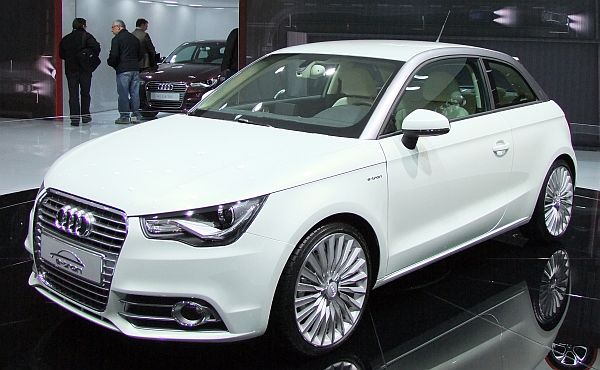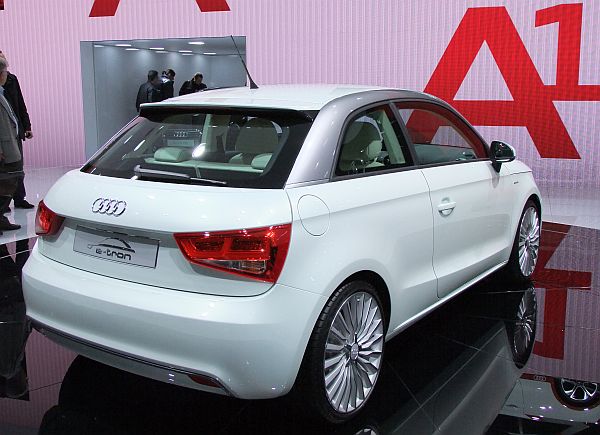 Audi A1
After the unsuccessful, and a little strange looking A2, Audi starts a new try to establish a small Audi, the A1.
Created for the city, this mini-Audi brings all typical Audi design-elements.
The "e-tron" called hybrid, which you see in this picture, will allow a range of 50km with battery-power,
a small rotary-engine is responsible for an additional range of 200km.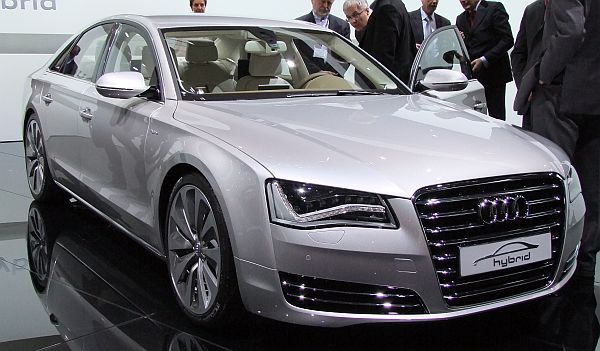 Audi A8
At the other end of the product range is the new A8, here as a hybrid-concept.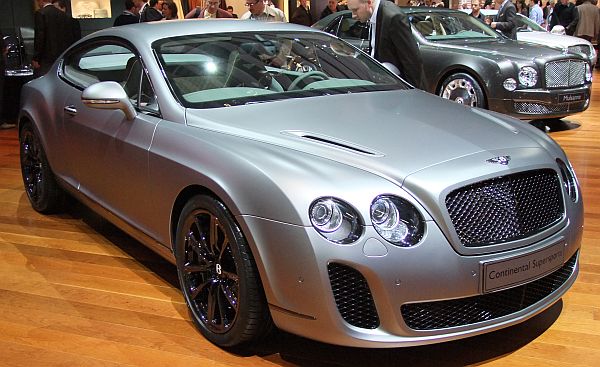 Bentley Continental GT Supersports
The most powerful Bentley, now available as a convertible, too.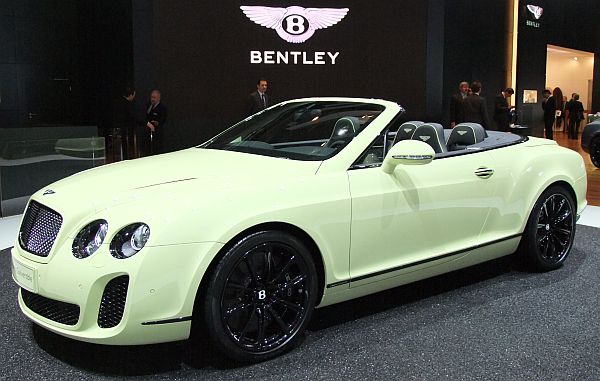 Bentley Continental GTC Convertible Supersports
Bentley seems to play with new, untypical colors.


Bentley Continental GTC Series 51
Next to the light-yellow, this one is also showing a strange color.
Back in 1951, Bentley got its own styling-studio.
This is the reason for the name "series 51", but it doesn't explain why they didn't wait until 2011 to celebrate this fact...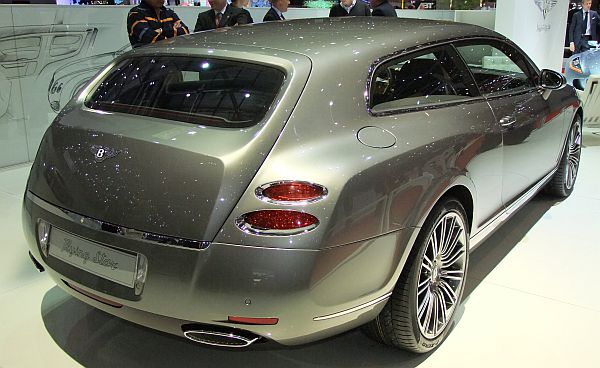 Carrozzeria Touring Flying Star, based on Bentley Continental GTC
There was another Bentley Continental GT, actually the car is based on the GTC (Convertible), transformed to a Shooting Break by Carrozzeria Touring.
Well done, good design, and nice details.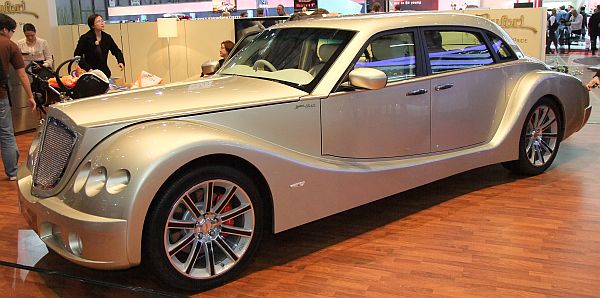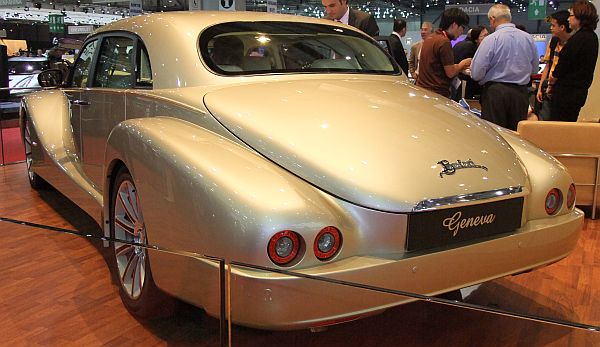 Bufori Geneva
The Geneva named luxury Sedan is the big brother of the La Joya titled neoclassic-coupe.
Powered by a 6.1-litre Chrysler engine the car tries to show pure luxury.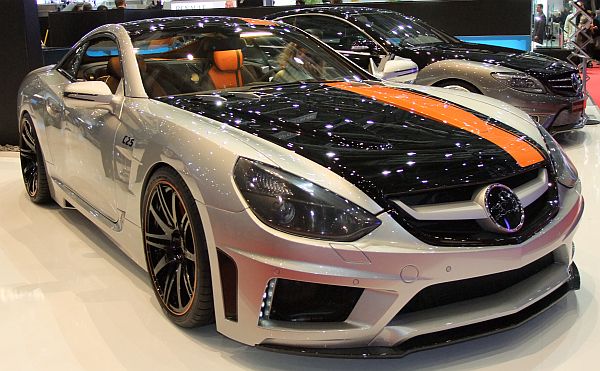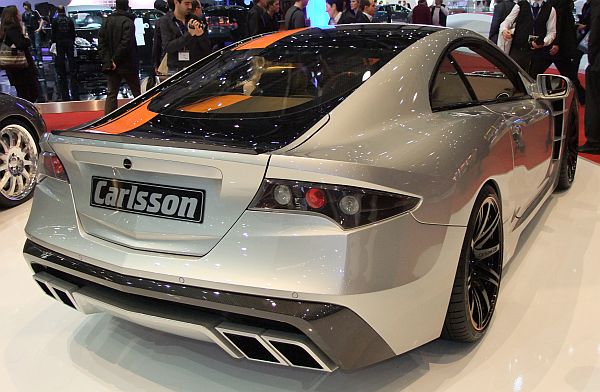 Carlsson C25
Limited to a series of 25 cars, this car is based on the Mercedes SL.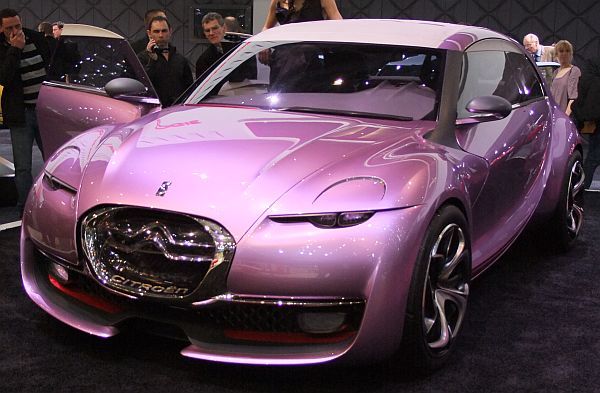 Citroën Révolte
Presented at the German Motor Show IAA 2009, the Révolte looks like a modern 2CV.
Quite irritating that in front of the Motor Show exhibition there were huge posters,
showing the DS3, with slogans like "Anti-Retro Design", and "never look back".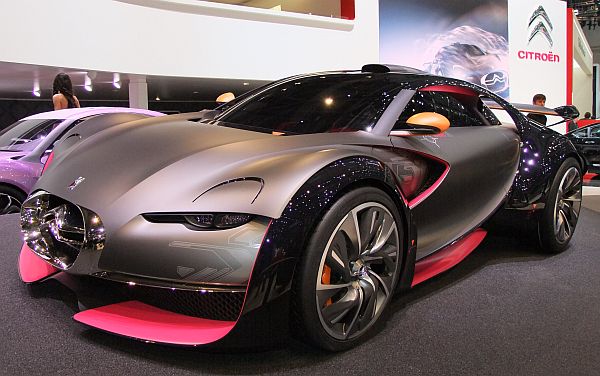 Citroën Survolt
With similar styling elements, but much more sporty, and only two doors, the Survolt.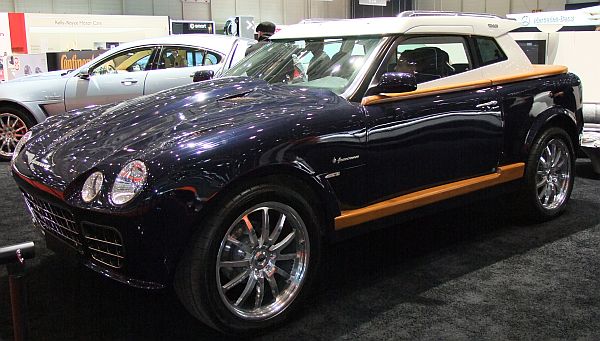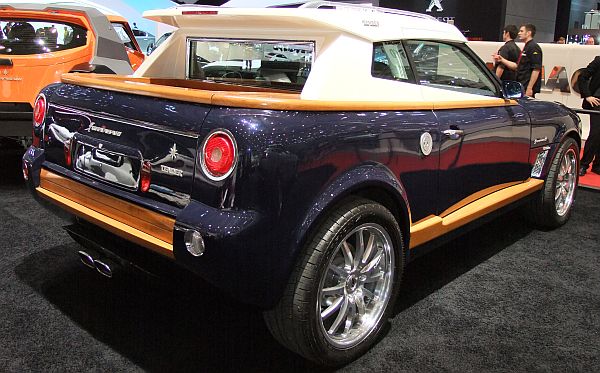 Fornasari RR600 Tender
Based on a "standard" RR600, the Tender combines the body of a car with a yacht.
The result is a pick-up with an interesting roof-line.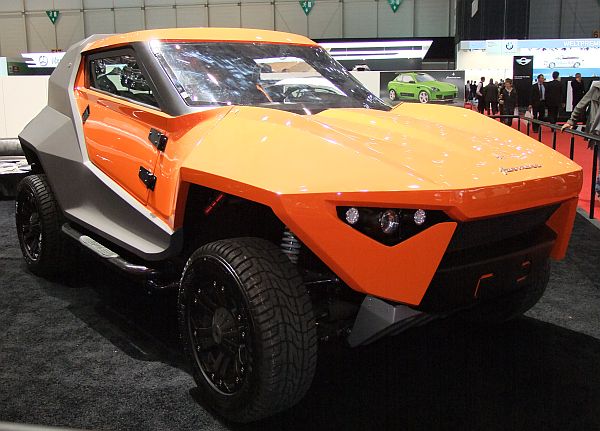 Fornasari Racing Buggy
Based on a RR600, the Racing Buggy shows a shortened wheelbase, and a more aggressive, more futuristic design.
At the moment, still a prototype, and we will see if it will make into production.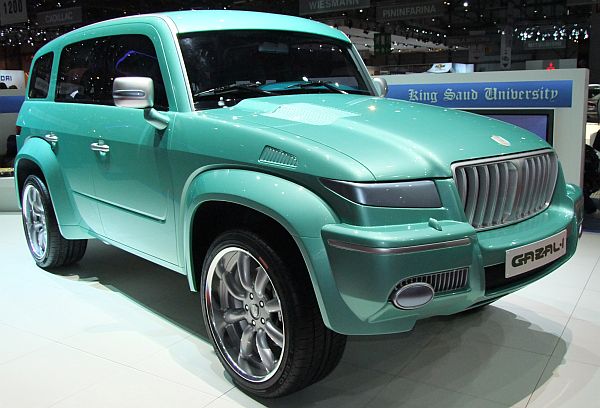 Gazal-1
Based on the Mercedes G-Class, the King Saud University (Saudi Arabia) showed this idea-car.
Is it a coincidence that this car is named "Gazal" (Arabic for gazelle)?
I don't think so, the King of Saudi Arabia had some Stutz Gazelle...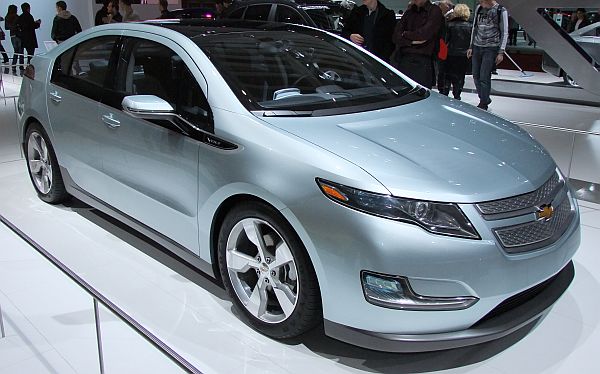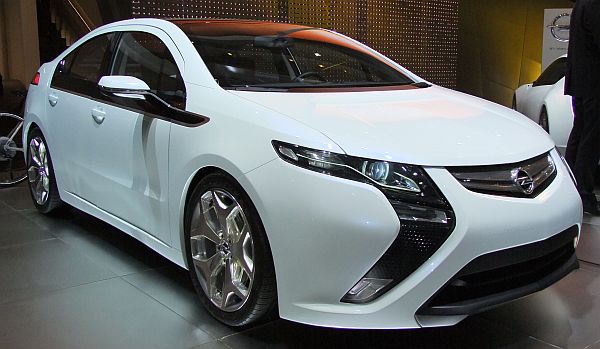 Chevrolet Volt / Opel Ampera
I think the first time that GM showed both versions at the same time.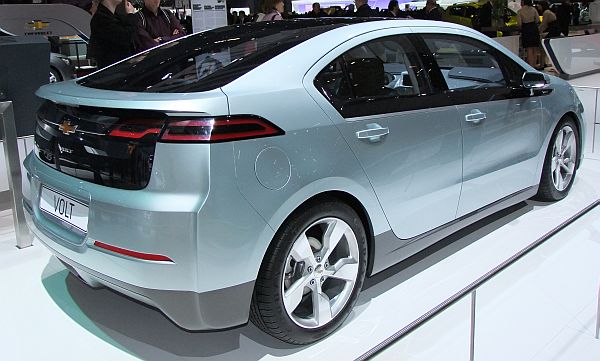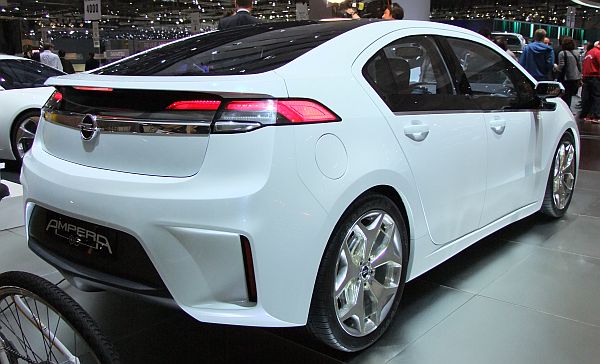 Chevrolet Volt / Opel Ampera
I prefer the Opel, that shows a more sporty look.
In addition to that Opel always had the (electric-)flash as company-logo...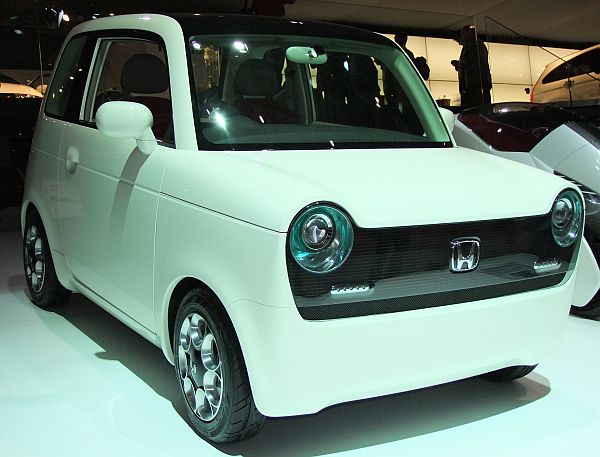 Honda EV-N
A very retro-designed concept car, back to the 600N-model of the 1970's.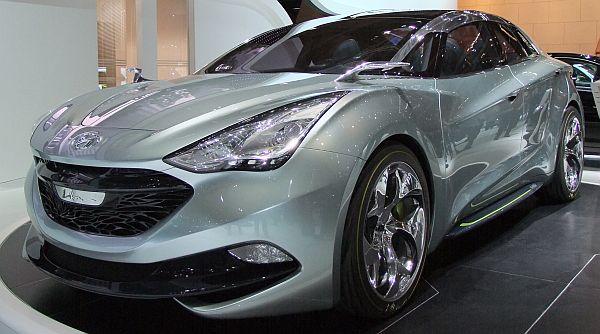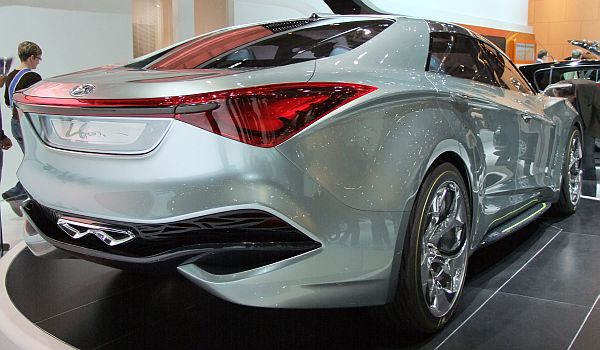 Hyundai i-flow
The design looks like the model was stored a little to warm, so the "flowing" lines are a little overdone.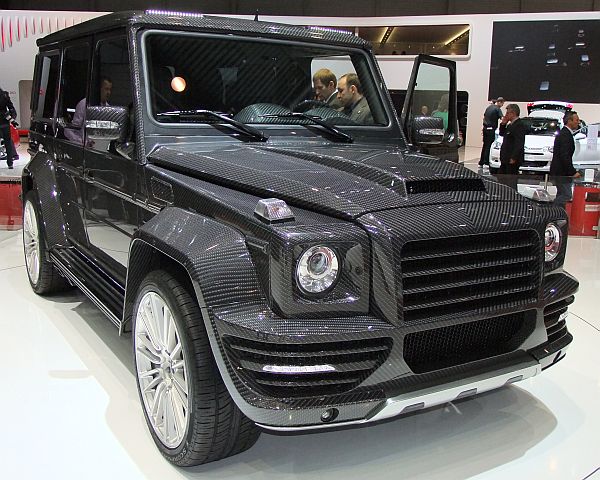 Mansory Mercedes G-Class
Modified in the typical Mansory-way of updating a car.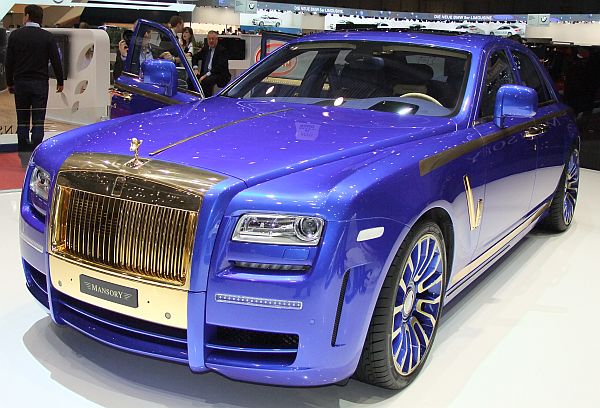 Mansory Rolls-Royce Ghost
Based on the little Rolls-Royce, a very blue car, combined with gold, and some additional turbo-chargers...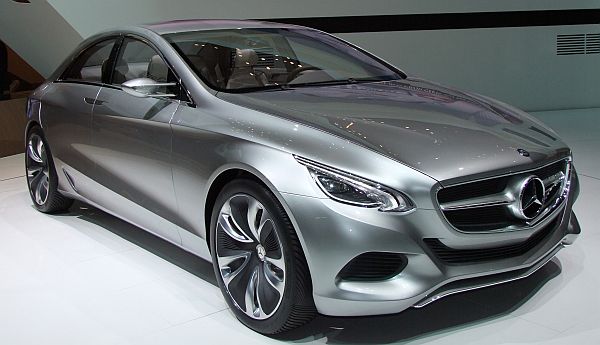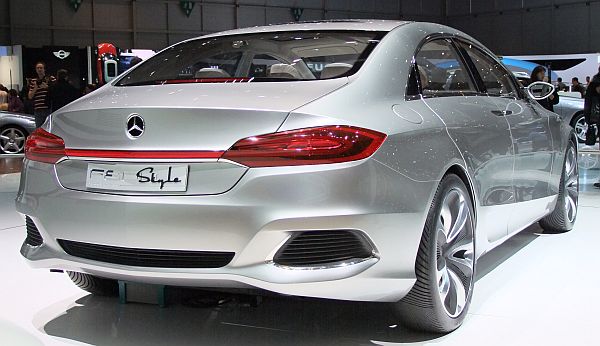 Mercedes F800 Style
A concept for a new C-Class.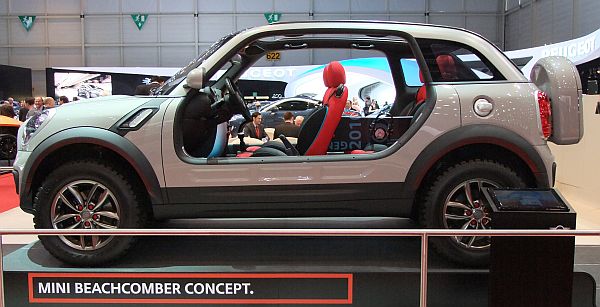 Mini Beachcomber
Magna Steyr presented the Beachcomber-prototype, while Mini presented the new Countryman, which is not mini at all.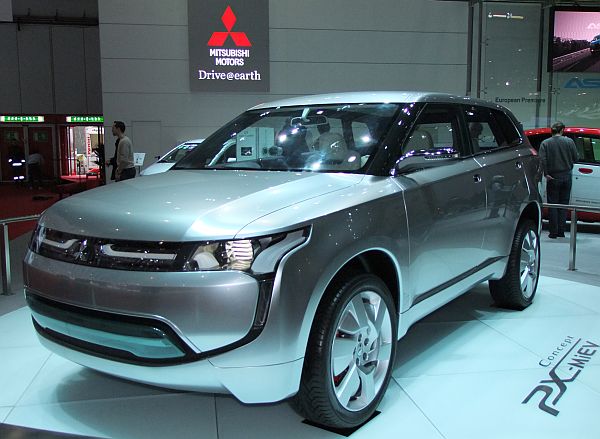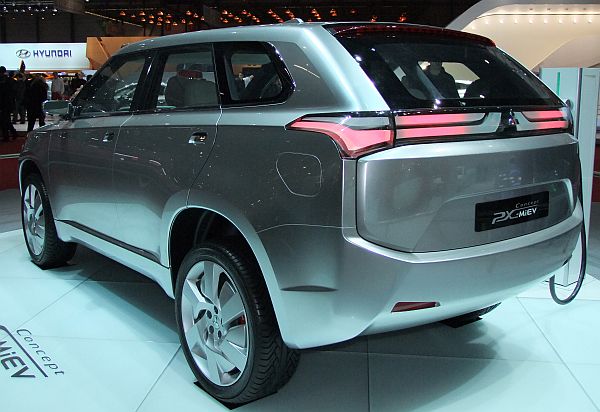 Mitsubishi PX-MIEV
A hybrid-powered SUV.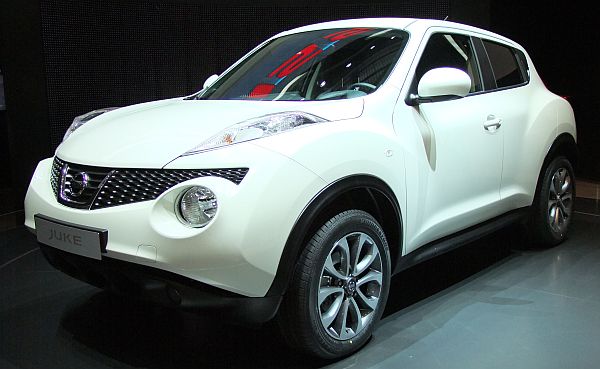 Nissan Juke
Last year, the Juke was shown as concept car "Qazana".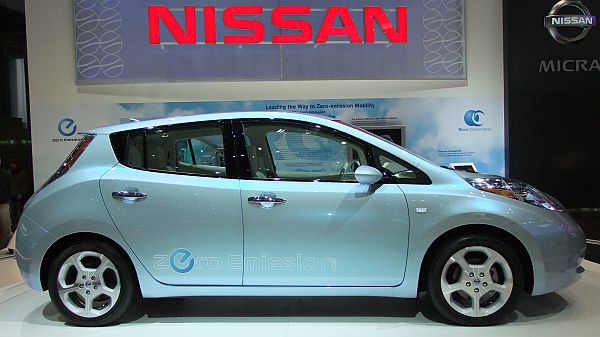 Nissan Leaf
Going into production, soon.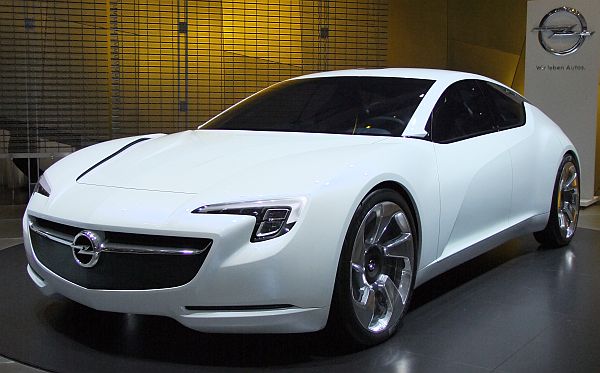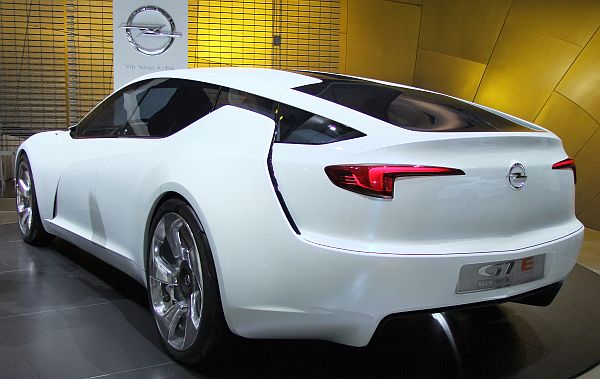 Opel Flextreme GT E
Next to the Ampera (see above) the GTE shows a more sporty version of a 4-door concept.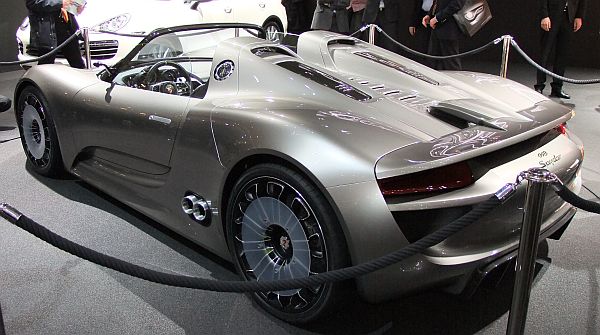 Porsche 918 Spyder
Porsche showed this hybrid-powered spider.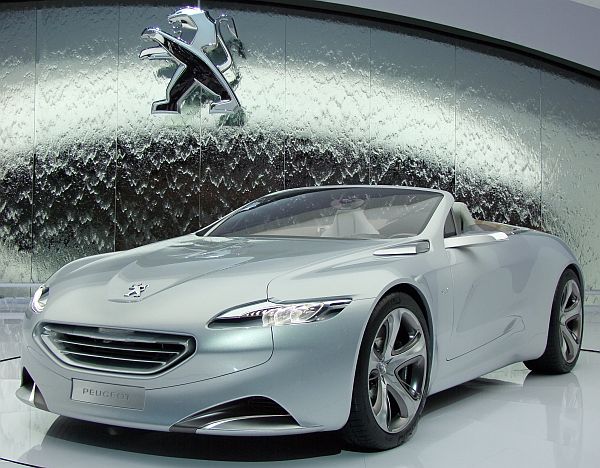 Peugeot SR1
Peugeot starts a new design era for their model-range, the SR1 is a concept car to show the new ideas.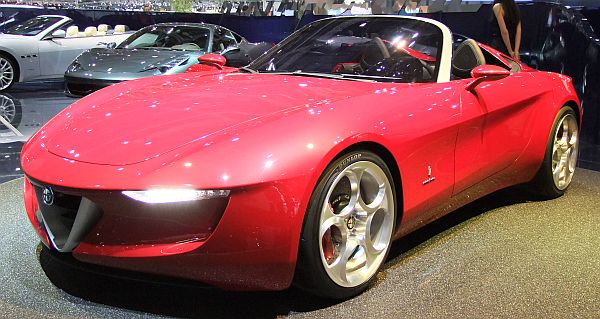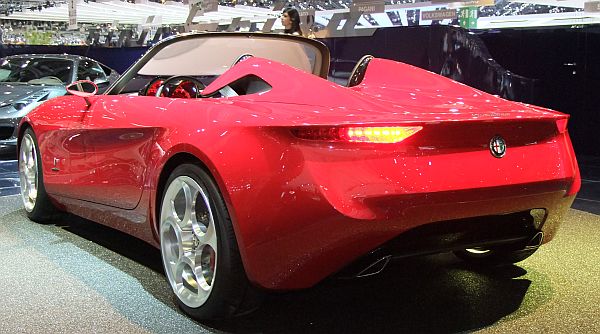 Pininfarina 2uettottanta
Celebrating 80 (Italian: Ottanta) years of Pininfarina design,
the Alfa-Romeo Duetto Spider inspired the new concept-car.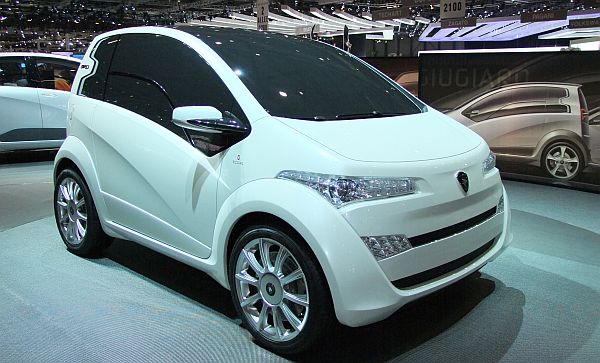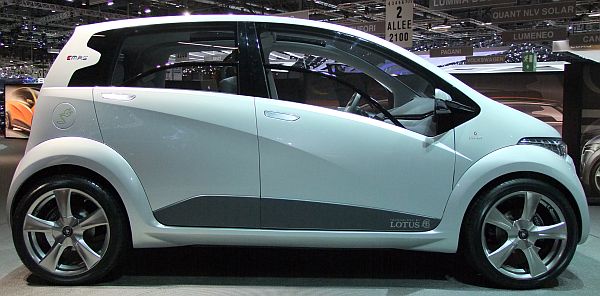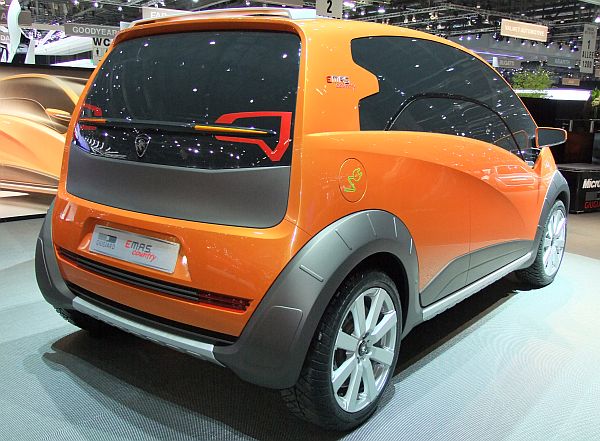 Proton EMAS, designed by Giugiaro
ItalDesign showed three concepts for Protons new city-hybrid.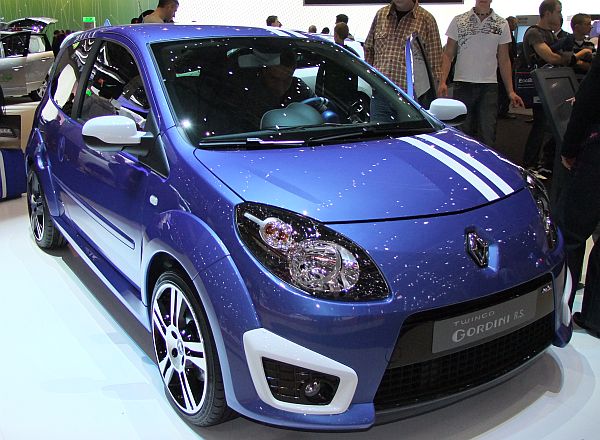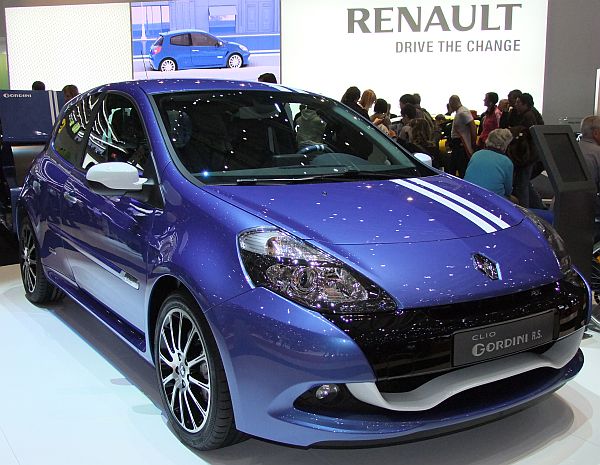 Renault Twingo Gordini RS / Renault Clio Gordini RS
Reviving the old Gordini name for the most powerful versions of the Twingo, and Clio.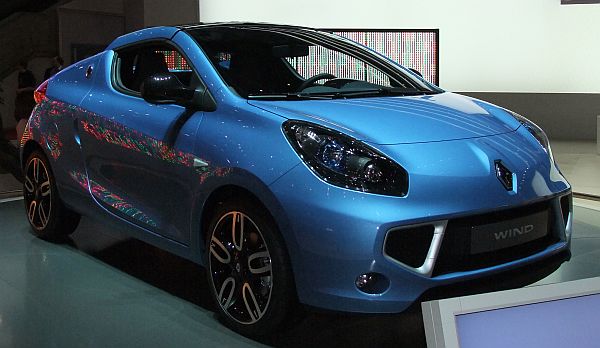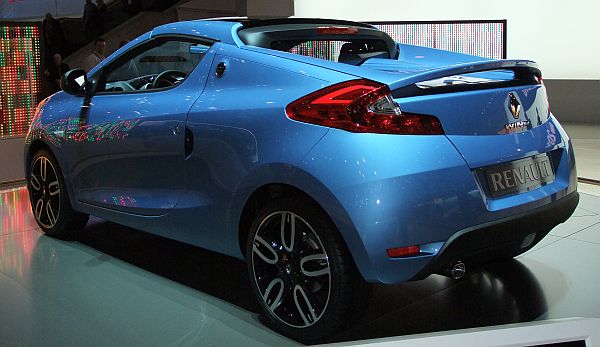 Renault Wind
Based on the small Twingo, the Wind wants to establish a modern version of a small roadster.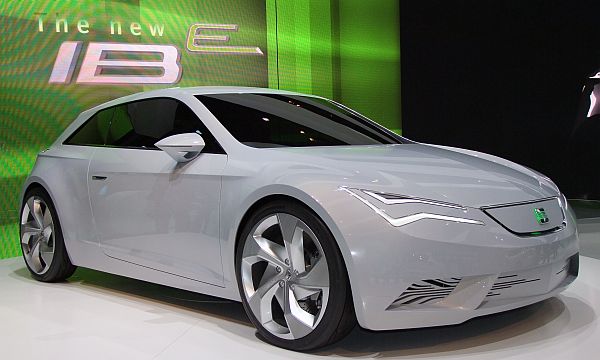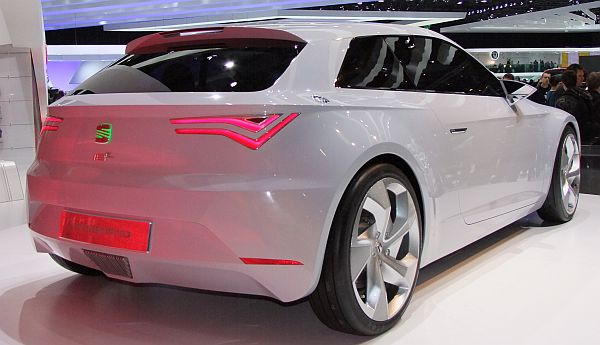 Seat IBE
A sporty 2 plus 2 seater concept, powered by electricity.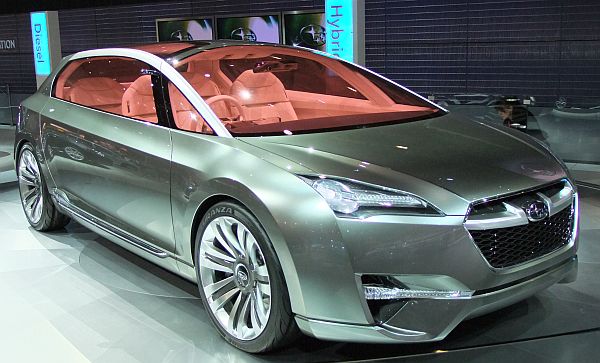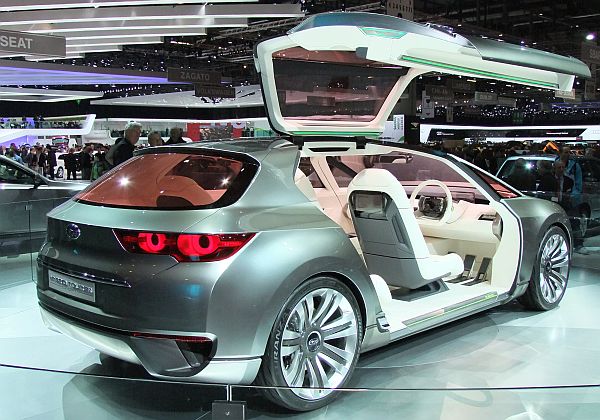 Subaru Hybrid-Tourer
Another hybrid-powered car. And another car with very big gullwing doors that are nonsense.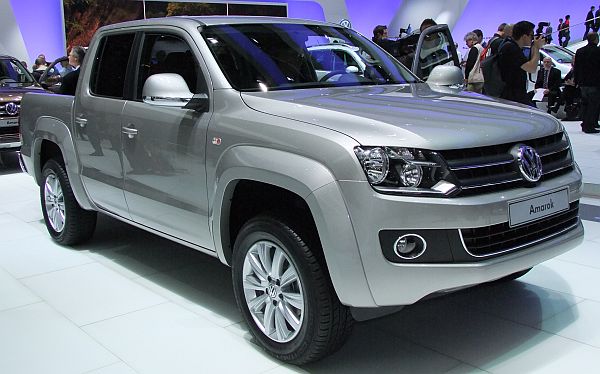 VW Amarok
Strange to see such a big pick-up coming from VW.
Well, it will be produced in Argentina, and most cars will be sold in North- and Southamerica,
but VW wants to offer this model in Europe, too.
And now for something completely different!
The Geneva Motor Show is always a place for the creations of Mr. Franco Sbarro.
This year, he showed an extreme sportscar, which also could be designed by famous Geroge Barris.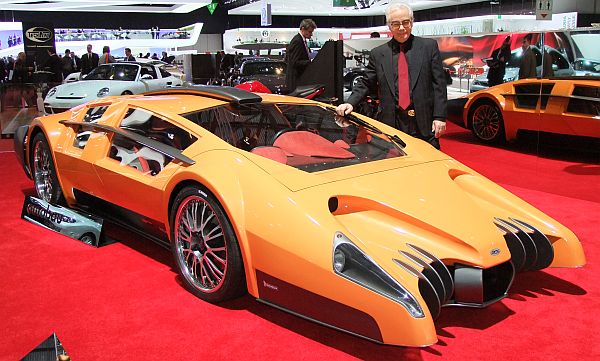 The car, named "Autobau" was built for Fredy Lienhard, the head behind the Swiss autobau.ch concept.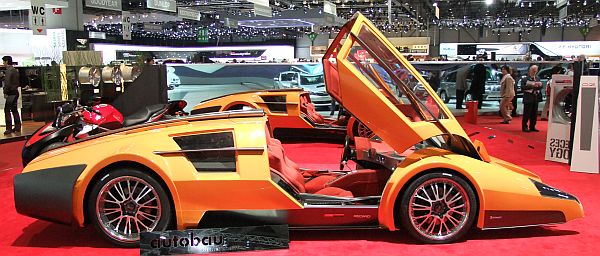 Interesting design elements put together...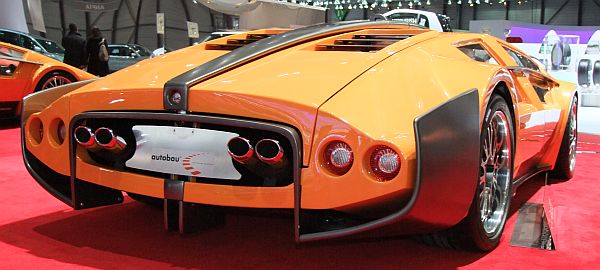 The students of Sbarro's school created the following car: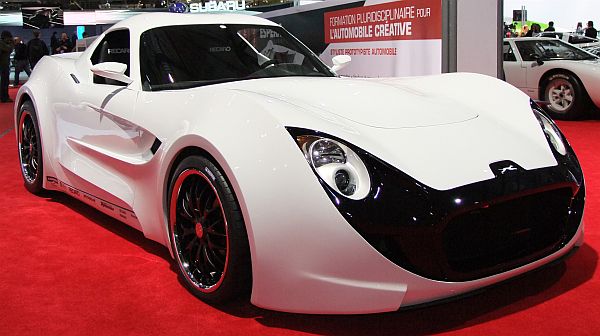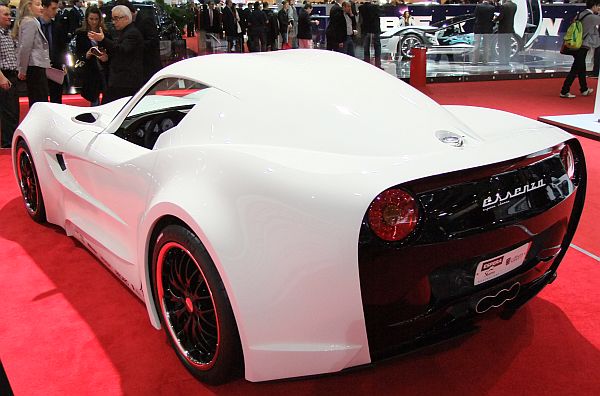 Sbarro Essenza
Powered by a 3.5-litre BMW-engine, the Essenza combines classic GT-design with a modern look.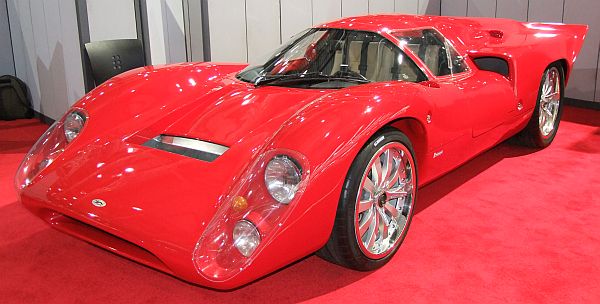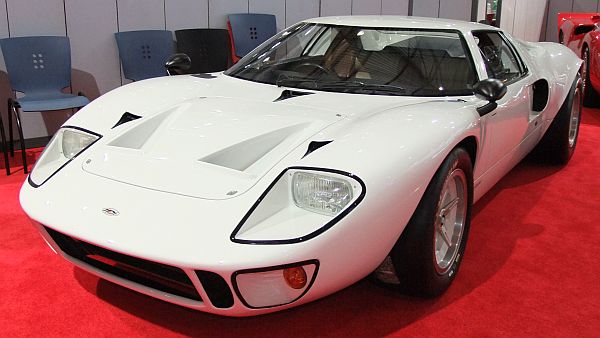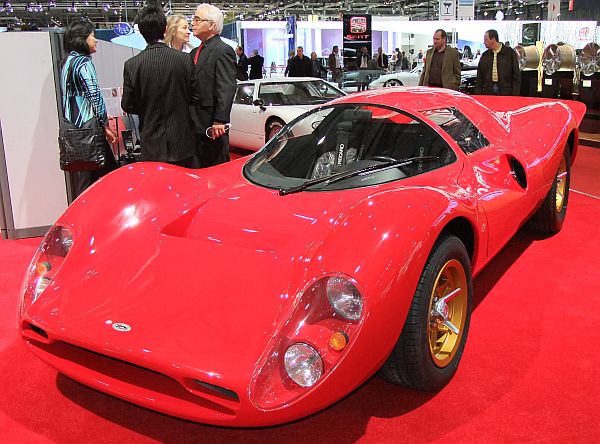 Sbarro still produces replicas of famous originals, you just have to order (and pay) it...