Stutz Logo Auction
Nils Mahler offered a set of 5 (five!!!) Stutz-Logos,
which can be used as wheel-centers on an original Stutz Blackhawk, for example.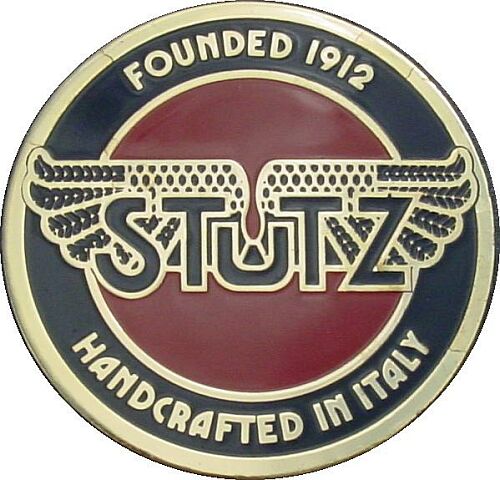 file-photo
He sent me the following description:
They are 57 mm. in diameter and it says
at the top: "Founded 1912",
Center: "STUTZ"
and bottom "Handcrafted in Italy "
Colors: Red, Black and Gold.
Each is 25 gram or 85 uz.
I have 5 of them, brand new, still in the plastic bag.
The reason for not listing this set at Ebay was that he wanted that only
Stutz-owners, or Stutz-fans will have a chance to place a bid.
So this was the first auction on my website...
Starting bid was $ 125.00,
final bid is $213.00
reserve was met!
Nils told me that he didn't want to make any profit,
he will spend the difference between the high-bid, and the price that he had paid for the set
to the Army Salvation.

So the high-bidder can send the money (plus the shipping costs) to Nils,
and Nils can send the set of Stutz medals out with the chance that they will arrive
just before christmas :o)