Rolls-Royce
Phantom II "Star of India"
Chassis: 188PY
(1934)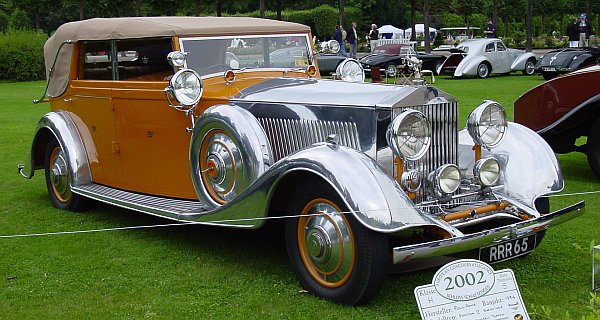 This Phantom II, with a more powerful "Continental"-engine, shows a Torpedo Convertible body, by Thrupp & Maberly.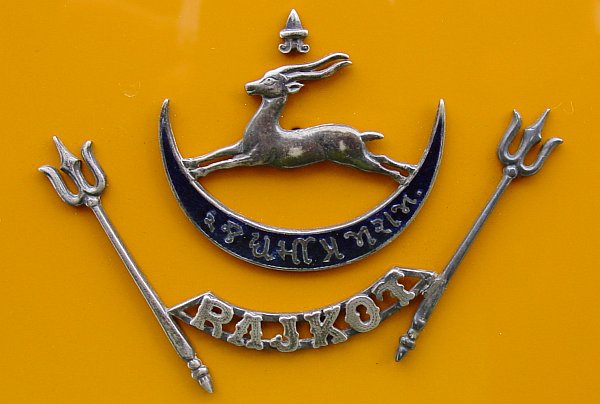 It was built for the Maharajah of Rajkot.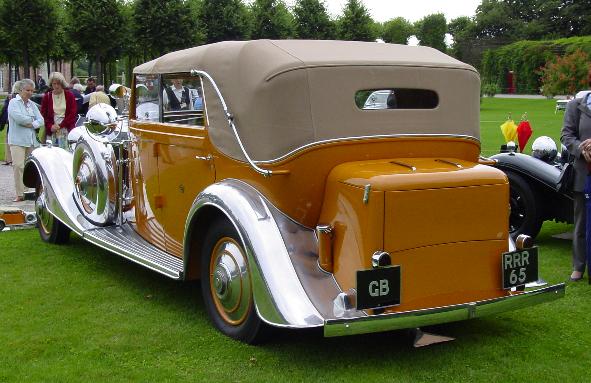 The "Star of India" shows some interesting details.
Of course, the color combination, orange over polished aluminium.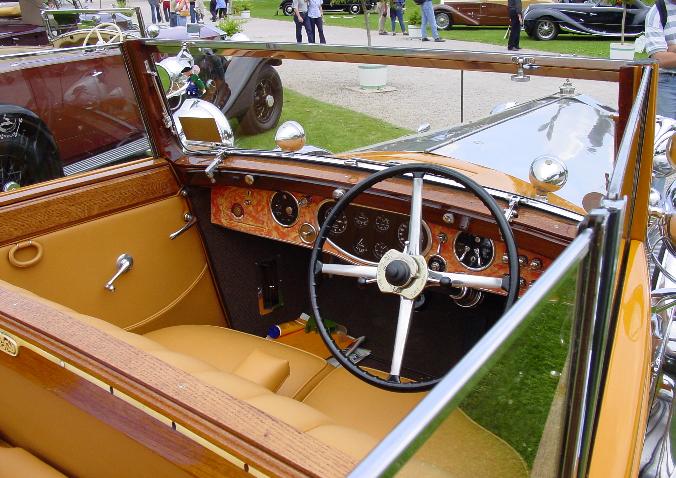 The first owner ordered a lot of headlamps, 14 (!) lamps on the front of the car.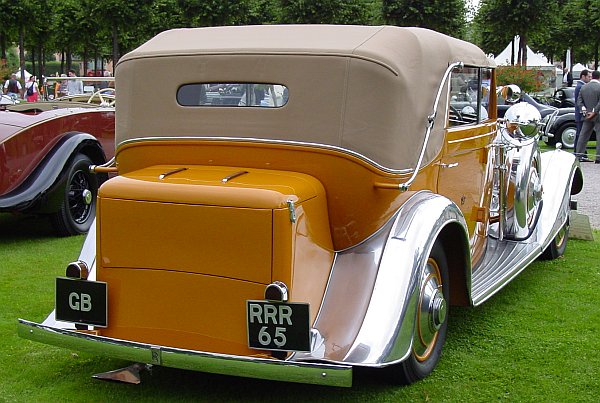 In 1980, the car was shown in Germany. The Roth-Haendle car show stated a British owner.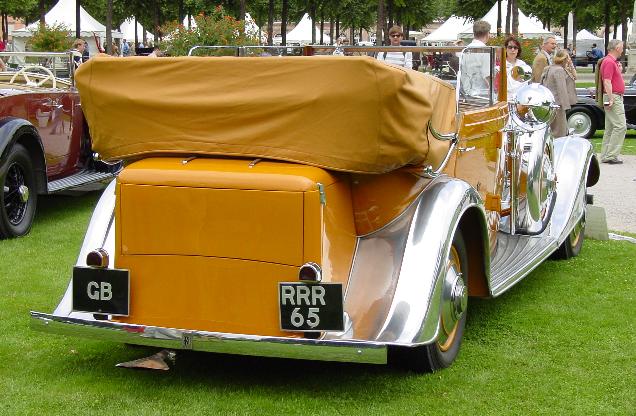 Today, the car is part of a Rolls-Royce collection in Germany, owned by H.-G. Zach.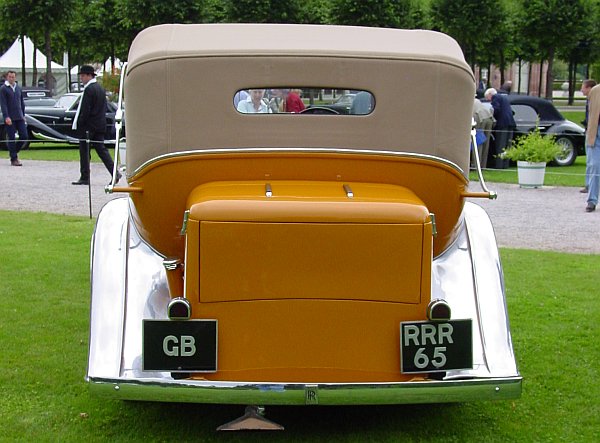 The Star of India is one of the most popular Rolls-Royce cars,
perhaps you have seen the model kit by Pocher...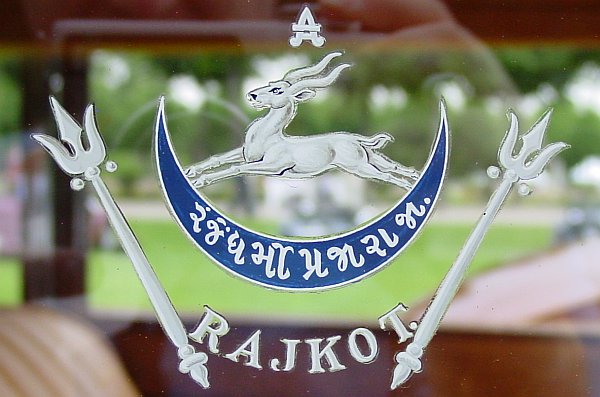 These pictures were taken at the European Concours 2002.