Vector W8 TwinTurbo
1990 - 1992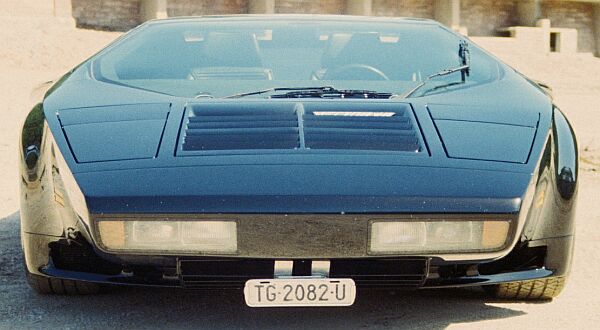 Back in 1972, Gerald Wiegert, a 24 year old designer, presented the very first and ultimate American supersportscar-prototype,
called Vector, at the Los Angeles Motorshow.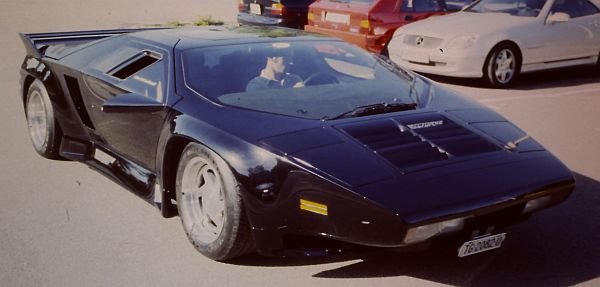 He needed 18 years to get it into production, then called W8-TwinTurbo.

So, in 1990, the first 5 W8 were built, including 2 prototypes.

The car shown on these pictures is one of the first production year.

This car is located in Switzerland, owned by F. Lienhard, initiator of www.autobau.ch .
The following photos show a model of 1992, shown at the Auto & Technik Museum Sinsheim, Germany, until it was auctioned in 2010.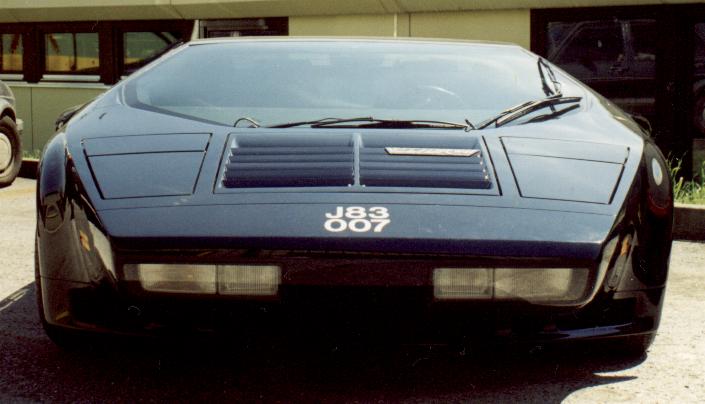 In total, there were only 19 W8 built, between 1990 to 1992.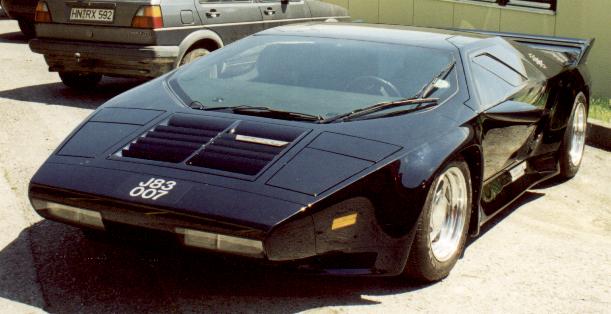 In October 2010, the car, part of the Hooper (famous Rolls-Royce coachbuilder) collection, was auctioned.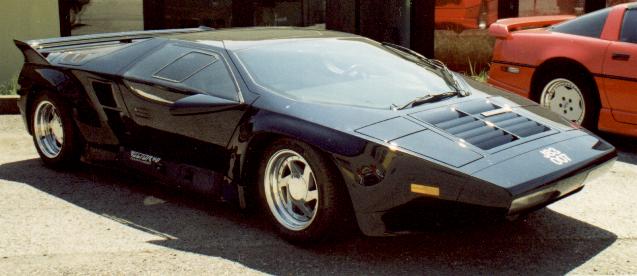 The high-bid was $ 250,000.00!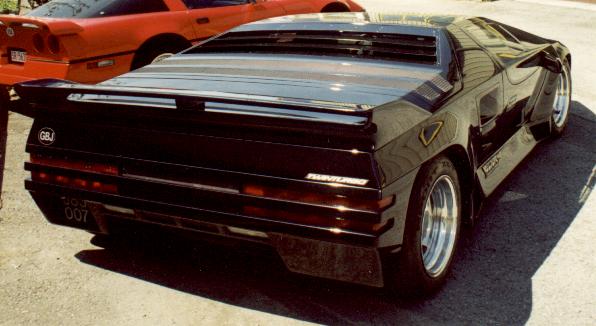 These pictures were taken many years ago, I didn't have a digital camera,

so I'm sorry for the poor quality, partially caused by a mechanic problem of the camera...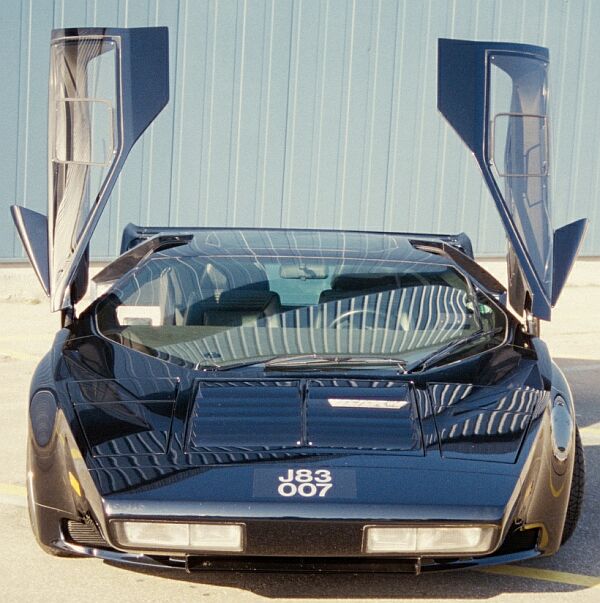 Out of 19 cars, there are 4 cars in Europe.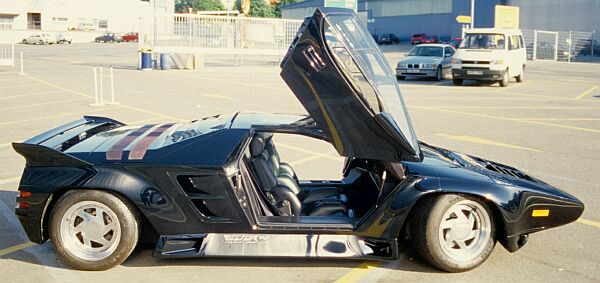 I'm still hunting for the fourth one!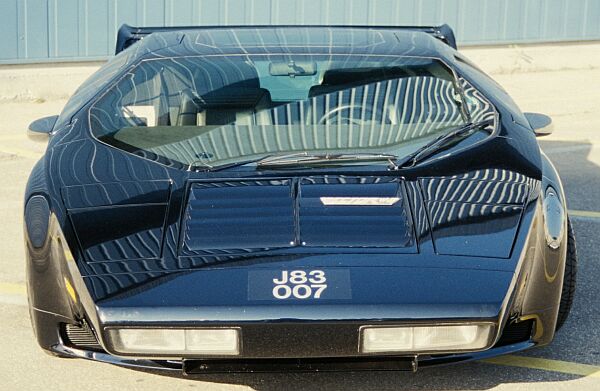 In late 2010, a Vector enthusiast gave me the chance to see my third Vector.
It's also a model of 1992, but shows some different details: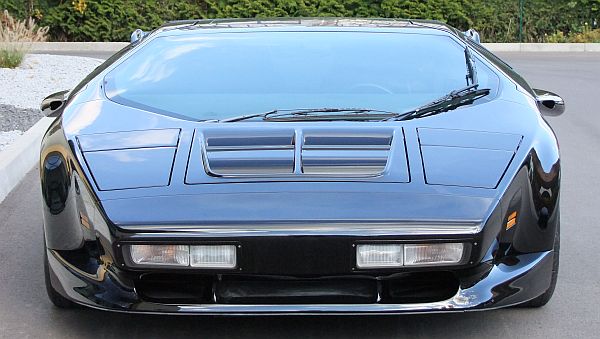 This time, I had my digital camera with me...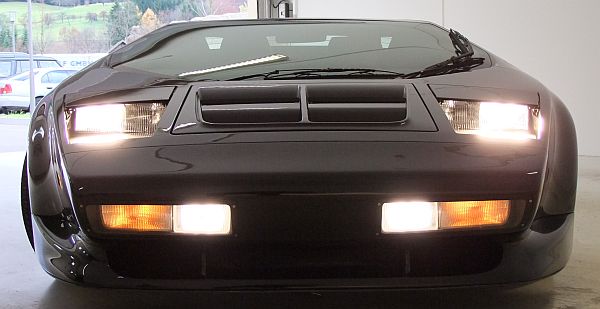 Vector-fans can see the differences on the front end.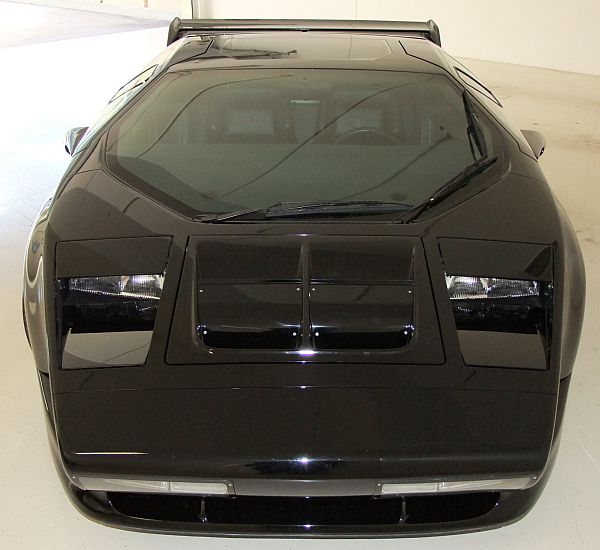 This car of 1992 shows a modified front-spoiler, and a different grill.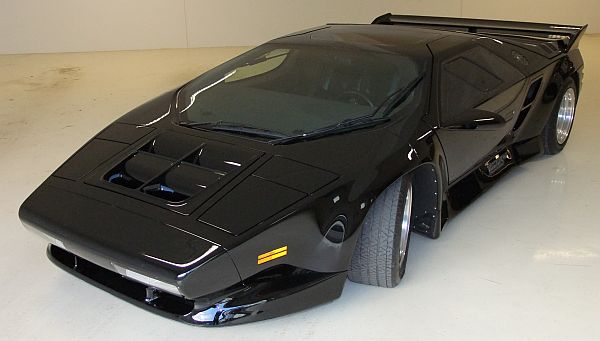 This car, showing VIN #17 is the last but one of production.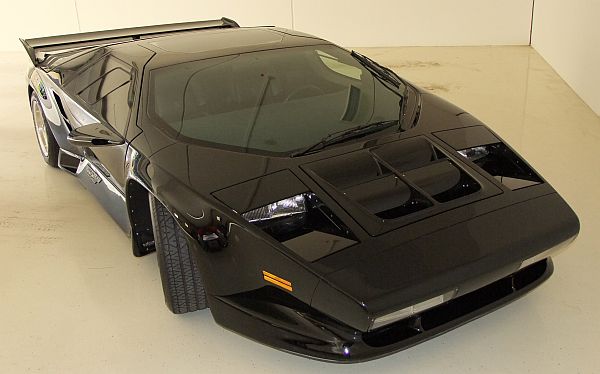 Later, Vector was taken over by some investors from Indonesia.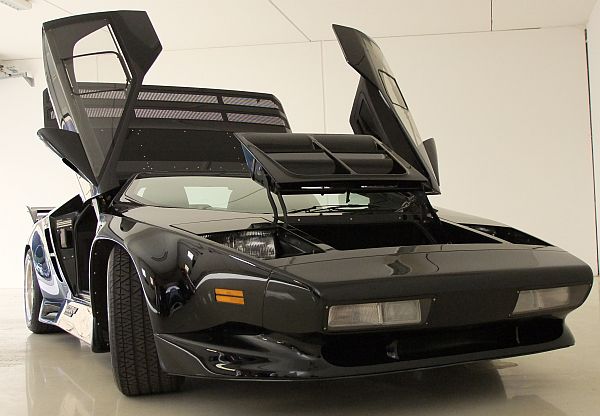 They created the M12, a completely different car, powered by a Lamborghini engine.
Here is a look into the cockpit, with all high-tech features that were available, back in the 1990's.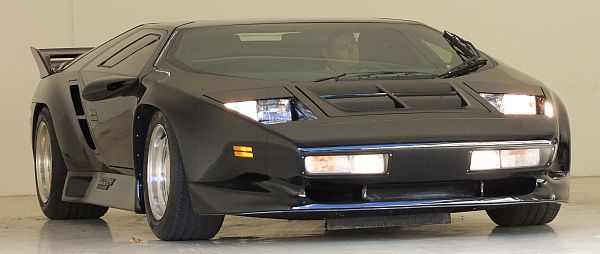 This car was featured in the German special interest car magazine "Motor-Klassik".

Jerry Wiegert is still trying to get some new Vector supercars on the road.

We will see...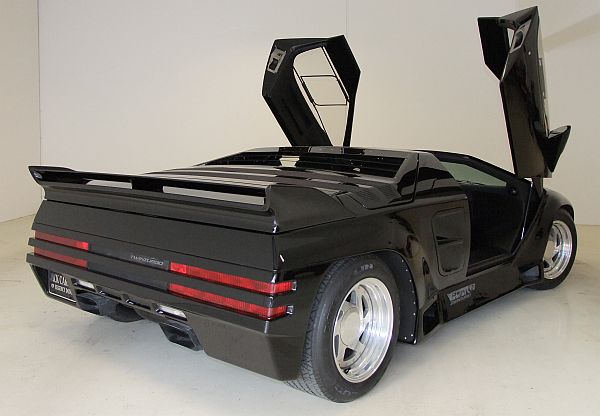 The chances to see one of these cars are really small,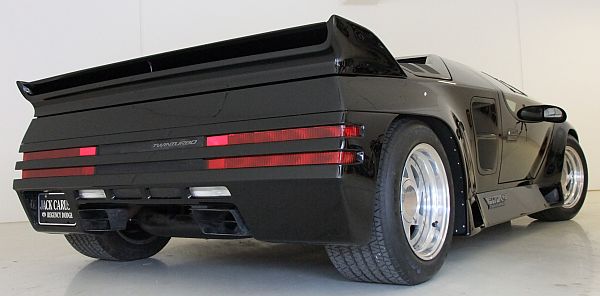 and most people won't even know what they have seen...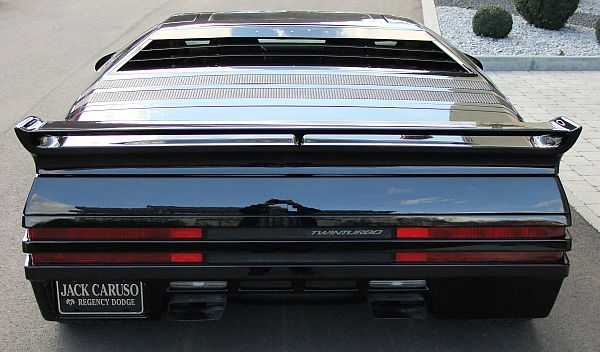 In 2010, Spark-Models made the Vector enthusiasts happy, by selling models in 1:43.

Here is my one, placed next to a kit-model,

which was produced in a very small number.

literature:
Motor Klassik 10/2010 (German), 4 pages, 10 photos
Technical Data:
V8-Biturbo, 5973ccm, 634hp/466kW, 854Nm
Length: 436cm
Width: 208,3cm
Height: 108cm
Tires: Front 255/45 ZR16, Rear 315/40 ZR16