Stutz Victoria 1984
# 1G 3AN 69Y 3DM 871331
For years, we wanted to add this rare and beautiful Victoria to the Stutz Registry.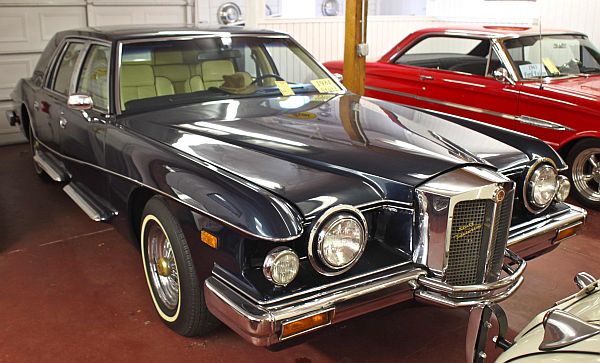 I never managed to get a good contact to the collection of Ardell Brown.
Long ago, they finally sent me a pic that I could have used for the website, but still no VIN.
After several phone-calls, I gave up.
Finally, in 2014, Bob Dekorne sent me these pics, including the VIN, after he visited the collection.
Ardell Brown states on his homepage that the car was built for the King of Marocco, but we don't have any proof of that fact.