Stutz Victoria 1986
# 1G 3BN 69Y 7F 9037931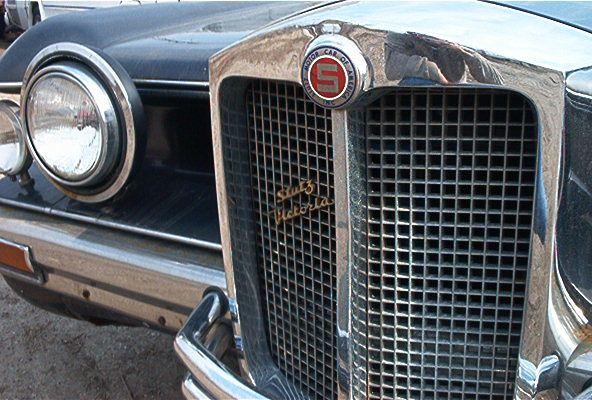 In October 2002, I found this car at Ebay.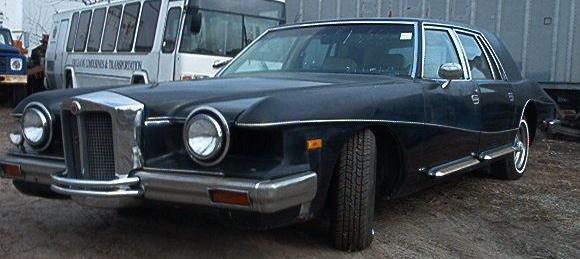 The reserve-price wasn't met.
In April 2003, the car was listed again, and this time it was sold.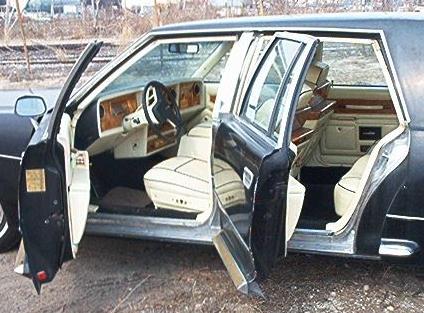 The car was offered by "Jersey One Discount Auto Sales",
the boss had driven the car for several years.
Even with the actual "patina", the car shows the luxury, and beauty of a 1986 Stutz.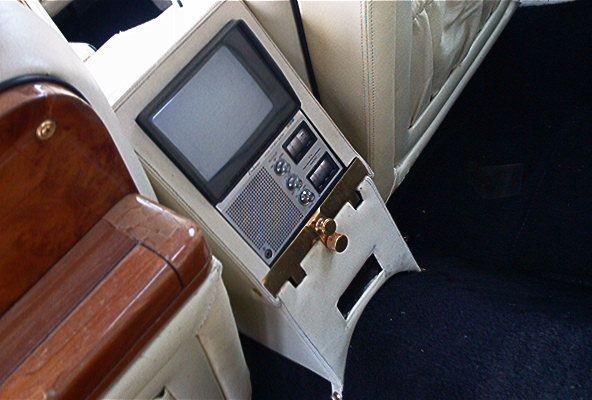 Later, the car was offered by Lance Motors, who had also offered Kenny Rogers' IV-Porte.
In July 2003, the car was sold to Mr. Douthitt.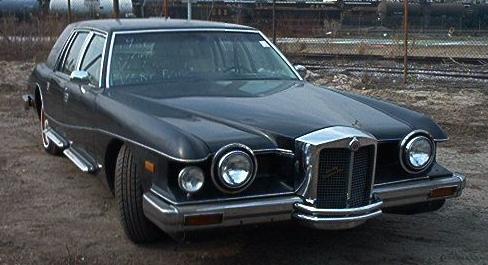 In March 2004, I got the following photos: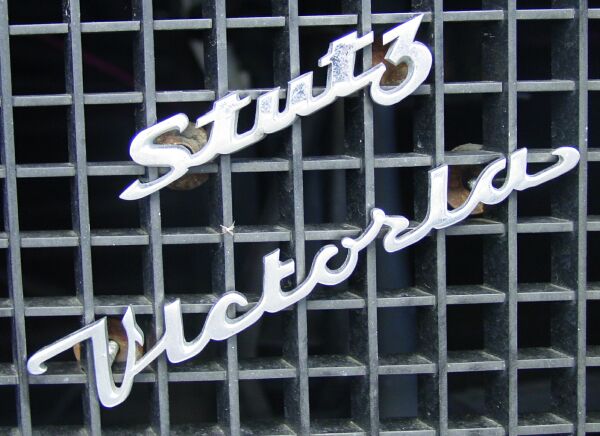 The car was completely restored, and modified.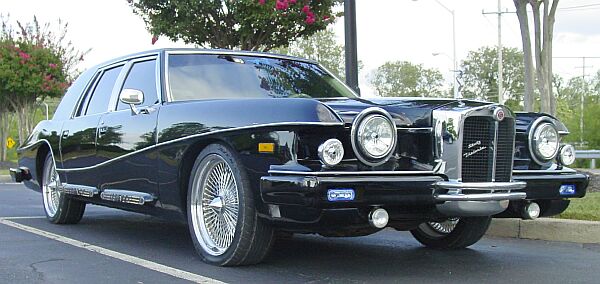 Interesting to see that the colored bumpers make the car look much more modern,
in comparison with the original, chromed bumpers.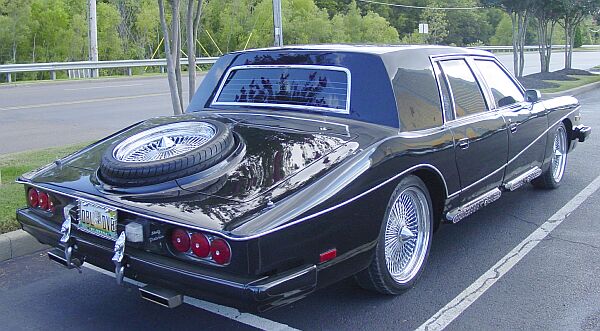 David Douthitt is double-D, and the Stutz is the V8.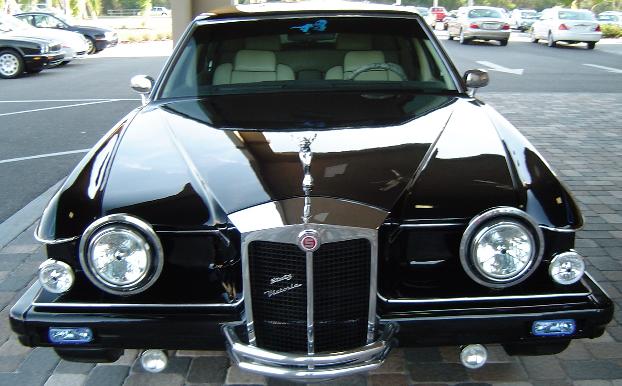 An impressive front-view!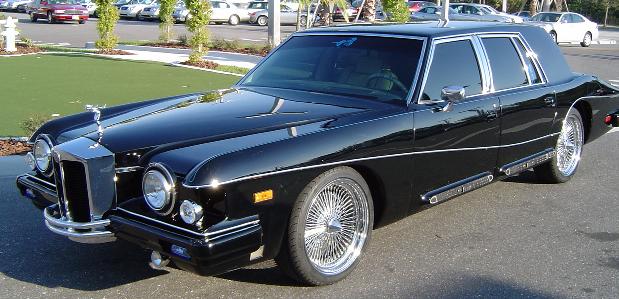 Black is beautiful!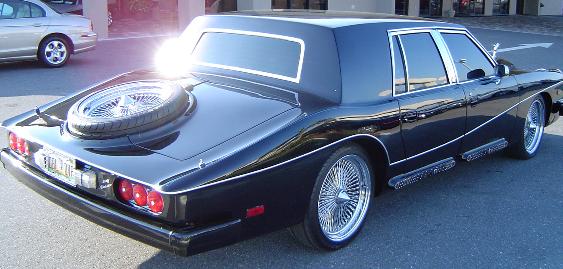 Even the steering wheel was modified.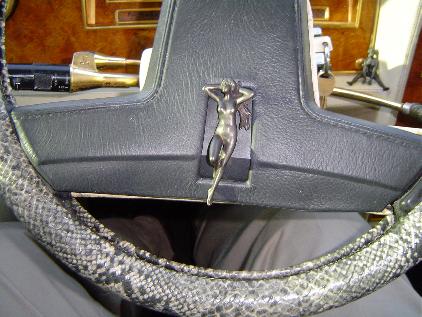 This car was at the Graceland Stutz Meet, in 2004.