Concorso D'Eleganza Villa D'Este 2009
Class B
Pre-War Closed Cars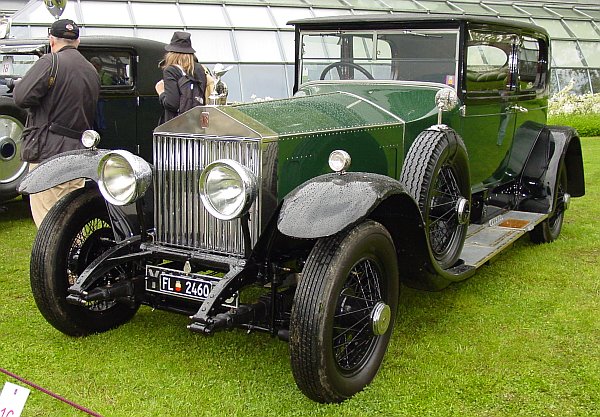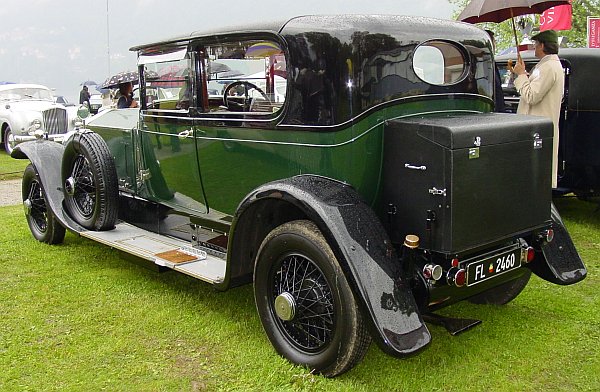 1925 Rolls-Royce Phantom I Sports Saloon Hooper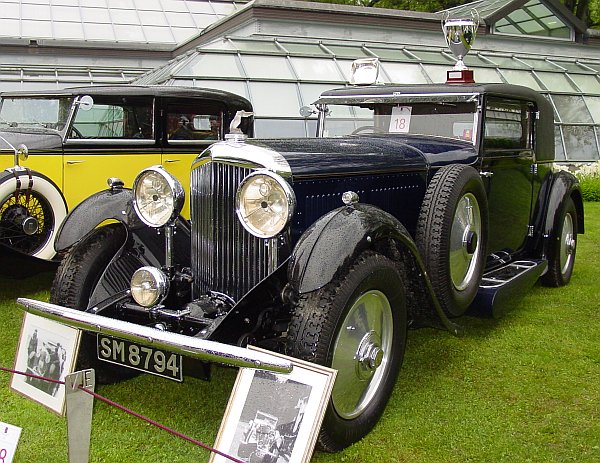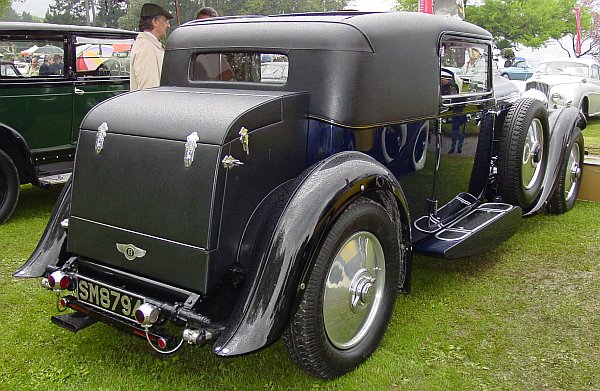 1931 Bentley 8-Litre Sportsman Coupe Gurney Nutting
Only 100 8-litre Bentleys were built in total, and this one is has a very interesting radiator-mascot.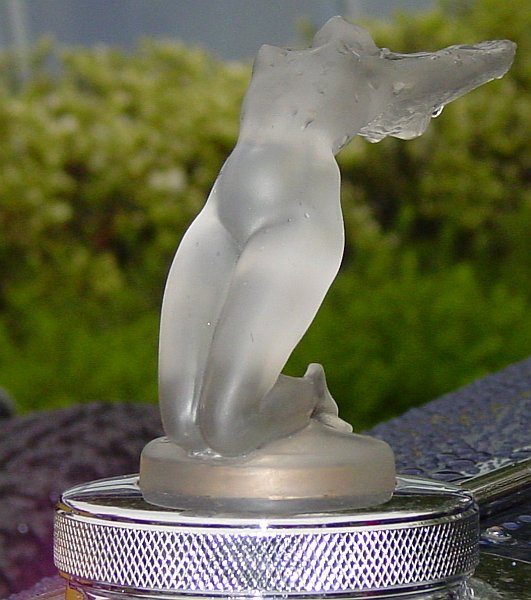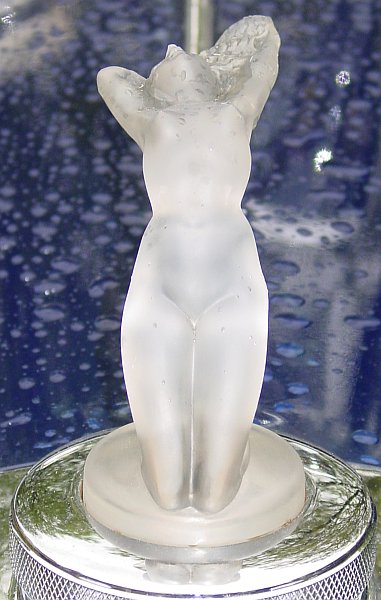 radiator-mascot, "taking a shower" at the rainy Concorso D'Eleganza Villa D'Este
It was created by jeweler, and glass-artist Lalique, and I heard that the value of the mascot is about 100,000 Euro!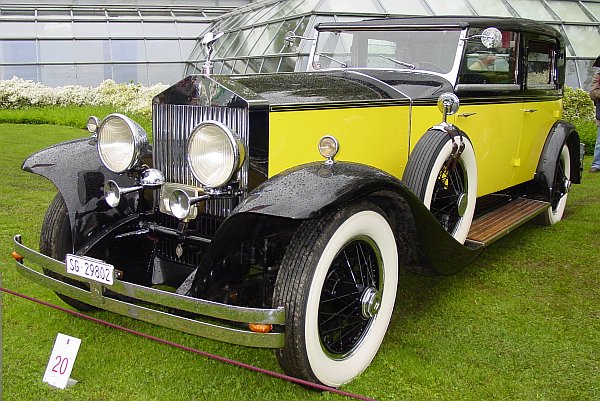 1933 Rolls-Royce Phantom I Sedanca Town Car Brewster
This Phantom I was built in the USA. The difference to the Sports Saloon (on top of this website) is that the steering wheel is on the left side, Rolls-Royce cars that were built in Great Britain still were built with the steering wheel on the "wrong side".
So it's quite easy to identify a "Springfield-Phantom" from a "normal" one.
And most of these American Rolls-Royce were bodied by Brewster, because Rolls-Royce bought that coachbuilder.
The body type "Sedanca Town Car" is a limousine with a removable top for the driver-compartment, quite often the top was only a canvas-top. There were a lot of other names for that body-style, like "Coupé De Ville"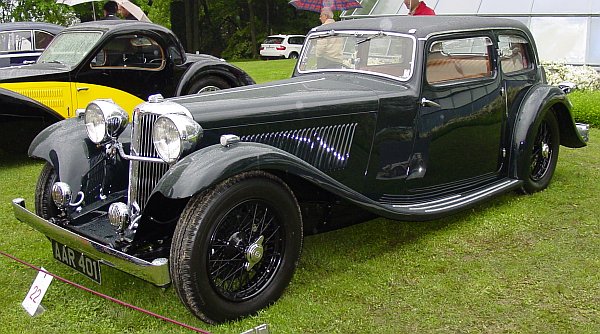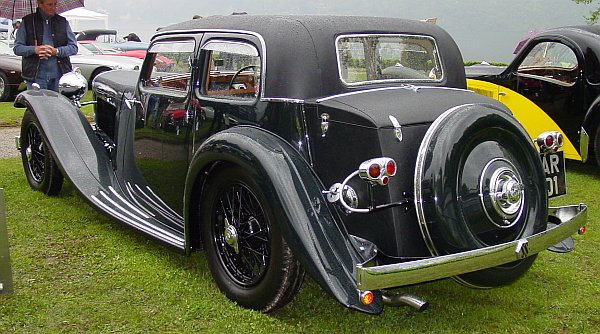 1935 "Jaguar" SS1 Swallow
The Swallow Sidecar company didn't use the name "Jaguar" as company name, before 1945, Jaguar just was some sort of model-name, to illustrate the elegance, and power of the car. But after WWII, the initials "SS" were no longer used...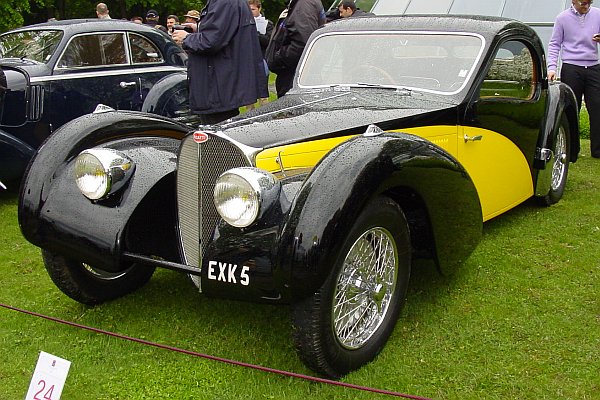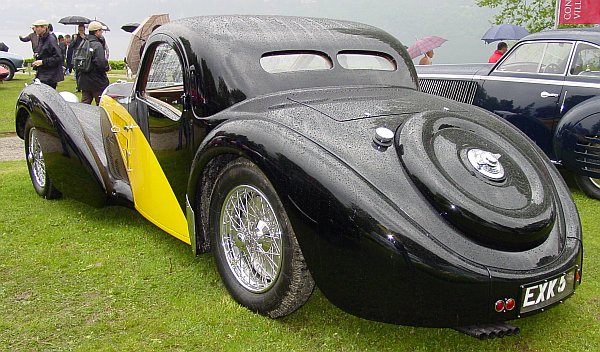 1938 Bugatti T57S Atalante
The S-type of the famous T57 series is easily identified by the lower body,
and the different radiator-grill, which is no longer flat.
The Atalante, one of the most desirable (and valuable) body designs that were available, designed by Jean Bugatti.
Mention of Honour
Trofeo Auto & Design (for the most interesting car design at the show, given by the jury)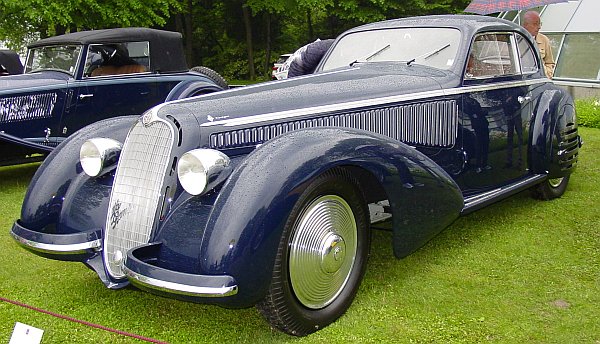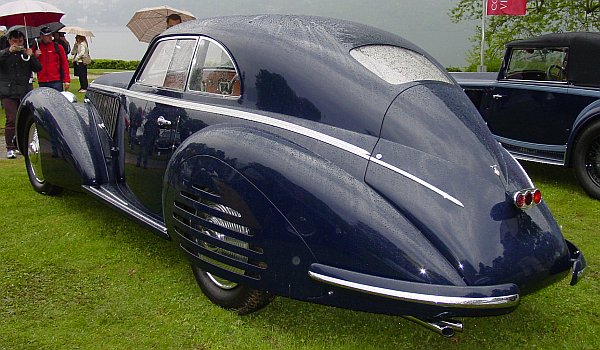 1938 Alfa-Romeo 8C 2900B Berlinetta Touring
This Berlinetta by Touring is owned by former Microsoft director Jon Shirley.
That car won the most important prices at Villa D'Este:
Coppa d'Oro Villa d'Este
Trofeo BMW Group
Trofeo BMW Group Italia
Winner Class B