Christmas Cards

2006: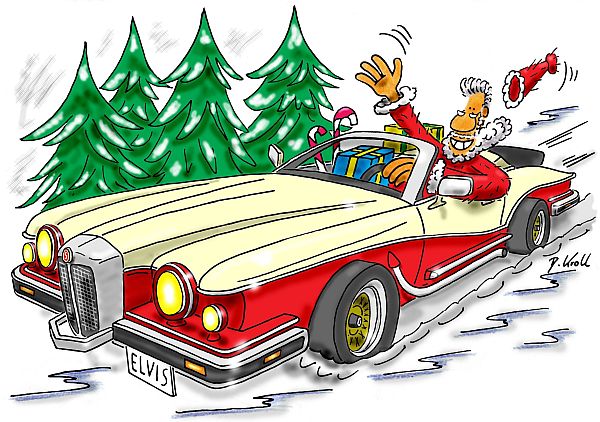 I got in contact with a Corvette-fan, who showed some drawings of Corvettes in a forum.
I liked the comic-style of his Corvettes, and asked him to do the very first stutzy christmas-card.
So this Bearcat II was created to be the very first Stutz-Christmas-card.
2009:
In 2009, I got in contact with Ulf Marckwort, a professional in doing graphics...
This started some sort of tradition.
I'm very proud that he is willing to spend his time to create a christmas card, every year.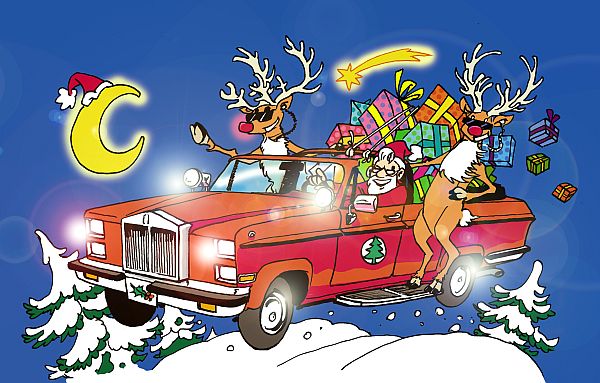 2009 was the year, when we saw the first Stutz Royal Guard cars in private hands. So I asked him to do one of these.
2010: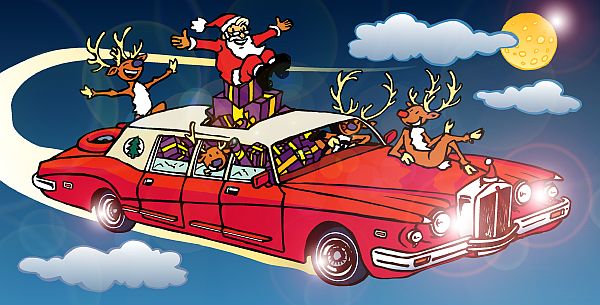 It was hard to top a Royal Guard, so Santa got a Royale Limousine...
2011: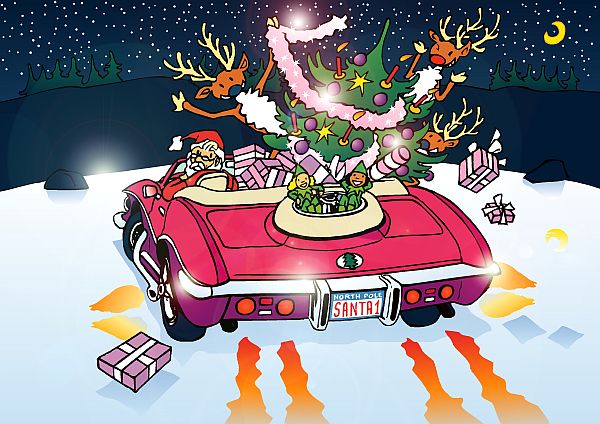 In 2011, Santa got a "D'Italia"-like converible.
Look at the badge...
Of course, Rudolph has to be in the pic, too.
2012: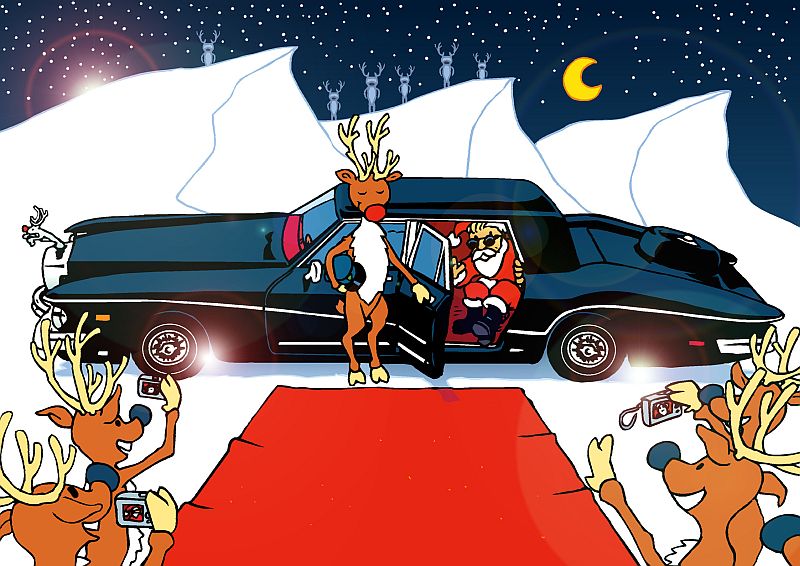 2012 offered Santa a Victoria.
Look at the radiator mascot, and you can see that Rudolph is very proud to be the driver of VIP-Santa.
Blitzen, and the rest of the crew only take pics of Santa (look at their cameras!), no one takes pics of the Stutz...
2013: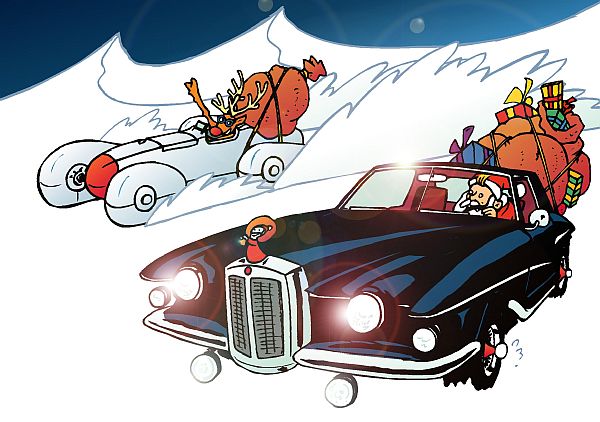 In 2013, Ulf surprised me with this race-scene, Santa, in the first prototype, leads, but Rudolph is quite fast with the old Stutz.
2014: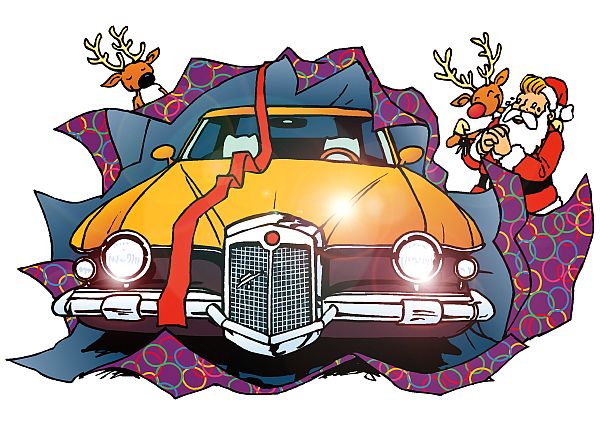 In 2014, this 1978 Blackhawk was sold to Germany.
A special moment for the new owner, but also for me, because I did a 1300km trip to help the owner to get the car.
So this car made it to be the 2014 christmas-card-car.
2015: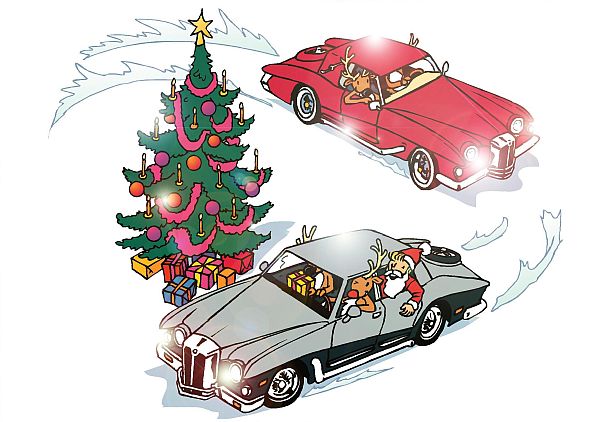 2015 showed two Stutzes, because I was able to find these cars, owned by a famous Swiss artist, only about 40km from my home.
2016: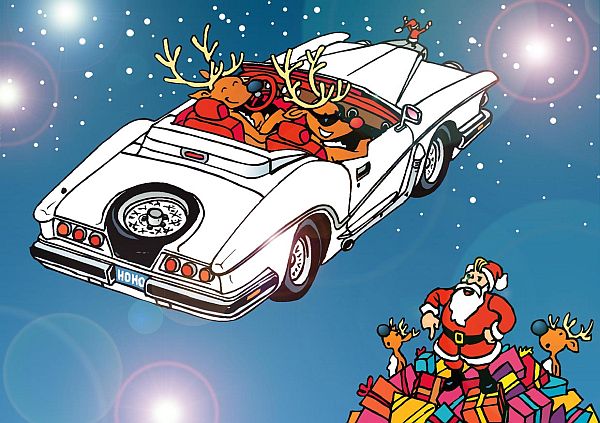 In 2016, a Bearcat II had to be on the christmas card. A lot of things happened around this model of Stutz.
Rudolph seems to enjoy an extra ride, while Santa is waiting to be picked up...
2017: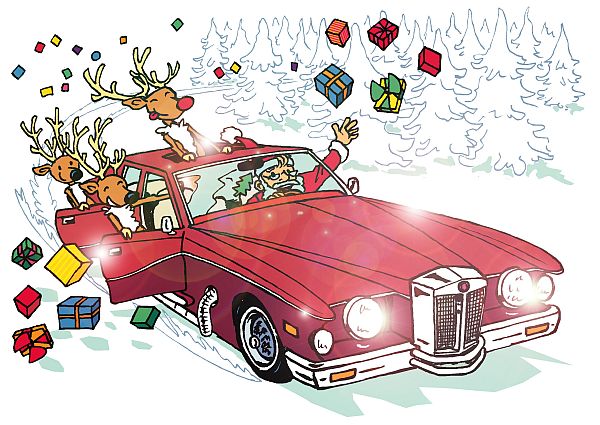 For 2017, Santa decided to ride a sedan, again. Difficult to say if it is a IV-Porte or a Victoria with sidepipes.
The only Victoria with sidepipes is still for sale, and in 2017 two collectors decided to add a IV-Porte to their collections.