Aston-Martin - Bertone
DB4 GT "Jet"
(1961)
&
Aston-Martin - Bertone
Vanquish Jet2
(2004)
In 1961, Bertone presented this Aston-Martin,
at the International Motor Show of Geneva, Switzerland.
The car was based on a DB4 GT.
The design is not a typical one for an Aston-Martin,
but it is one of the most famous ones.
The car was designed at Bertone, but the job was done by Giorgio Giugiaro,
the founder of Ital Design.
Bertone Jet2
(Geneva 2004)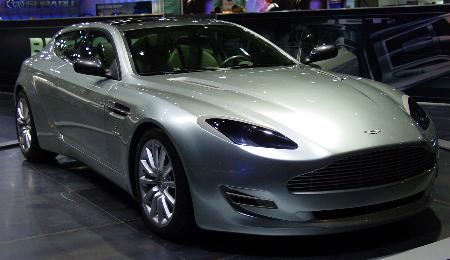 At the 2004 International Motor Show at Geneva, Bertone presented a model, named Jet2.
The front showed all styling elements of the actual Aston-Martin generation.

The side-view, reminding at the great Shooting-Breaks of Aston-Martin?
No, in my opinion, the rear shows more similarities to actual Saab concept-cars.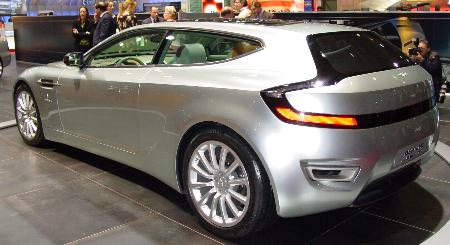 So, perhaps the name "Jet2" was only chosen to make a boring design more interesting by giving it some great history... :o(
Literature:
Jet2
Car & Design 146 (May/June 2004)
(4 pages, 22 pictures)
Technical Data:
length: 467,5cm
width: 193cm
height: 133cm
wheelbase: 290cm (Vanquish Chassis plus 21cm)
tires: front 255/40 R19, rear 285/40 R19