Bertone / BMW 2800 Spicup
1969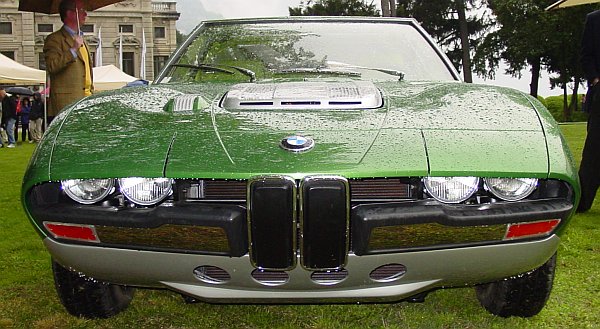 In 1969, at the Geneva Motor-Show, Bertone presented the "Spicup" to the public.
Based on a BMW 2500 Sedan, which was shortened, Bertone presented an interesting mixture of a Spider, and a Coupe.
These two bodystyles also were melted together to form the name of the concept-car: Spicup.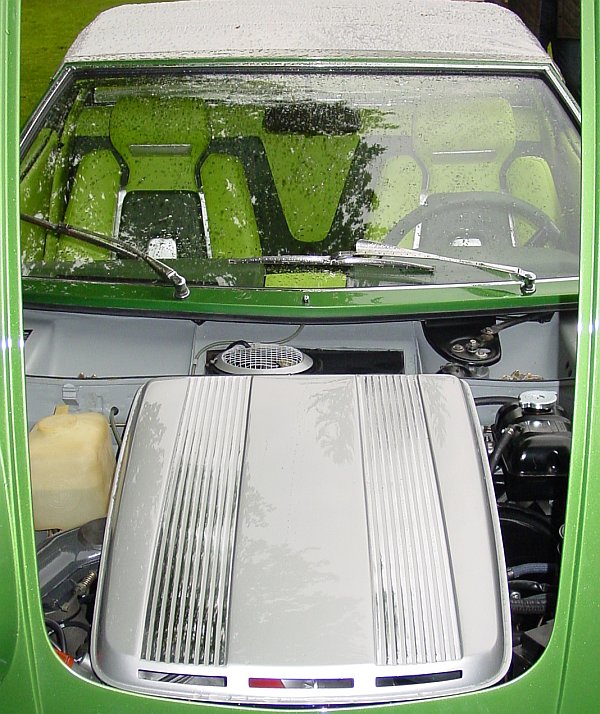 The front, specially around the headlights, shows similarities to the Bertone styled Alfa-Romeo Montreal.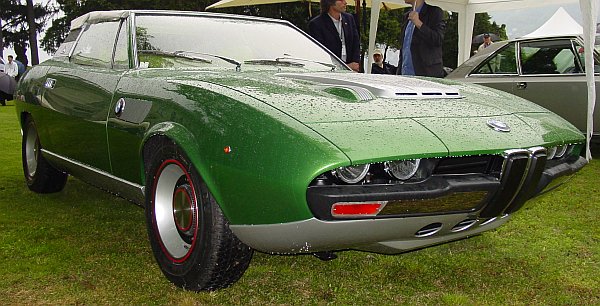 Behind the two-seater passenger compartment, there is a massive roll-bar,
responsible for the safety of the driver, and his co-driver,
but also responsible for the most interesting detail of the car, the folding targa-top.

Due to the rain at the 2009 Concorso D'Eleganza Villa D'Este (when I took these photos),
the top had to stay closed all the time.
Otherwise, the driver can open it electrically,
and he also can lower the rear-window.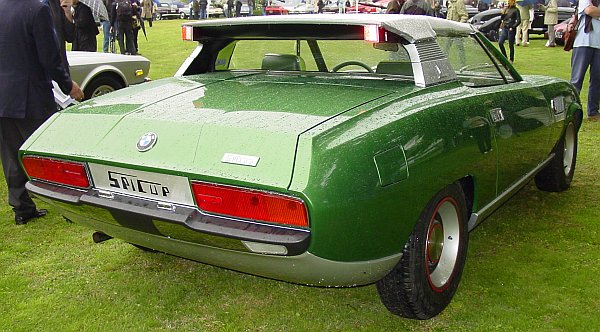 Normally, a concept car tours several car-shows, than it will be stored, or even destroyed.
The Spicup was more lucky.
Today, it is unknown when it was sold, but it was sold, in the mid-70's it was offered at Auto-Becker (Duesseldorf, Germany),
the most interesting car-dealership at that time.
Later, the car was registered in The Netherlands, where it was used quite often, the odometer even turned up to 100,000km!
In the 80's, and 90's, the car was stored, and the exterior color was changed to orange, some time.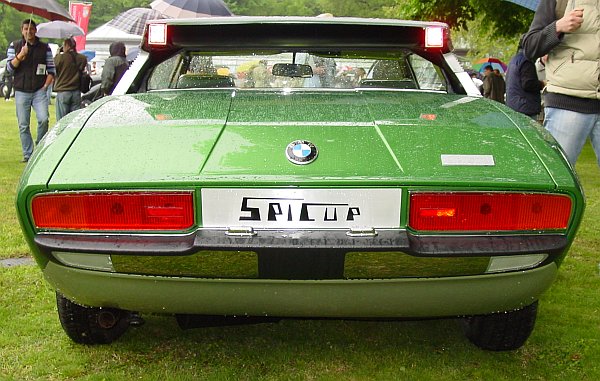 In 2008, the Spicup was discovered in a neglected condition.
The new owner sent it to Carrozzeria Granturismo Milano, a restoration company in Italy,
where the prototype was fully restored.
At the Concorso D'Eleganza Villa D'Este, the car had its first roll-out, again.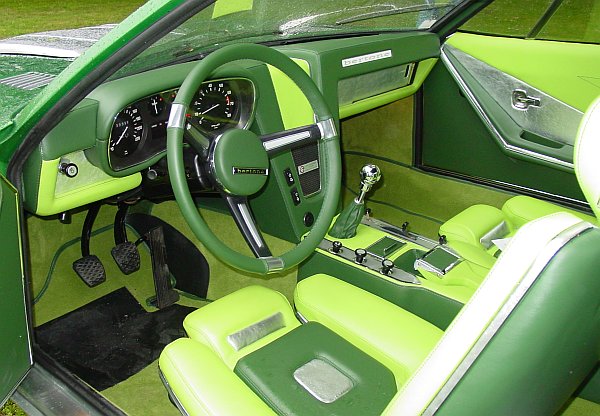 Technical Data:
length: 415cm
width: 178cm
height: 120,7cm
wheelbase: 234cm
track front / rear: 144,5cm / 146,5cm
engine: 2800ccm, BMW 6-cylinder
power: 170hp at 6000 rpm
max. speed: 210km/h
Literature:
Style Auto, No. 21, 2/1969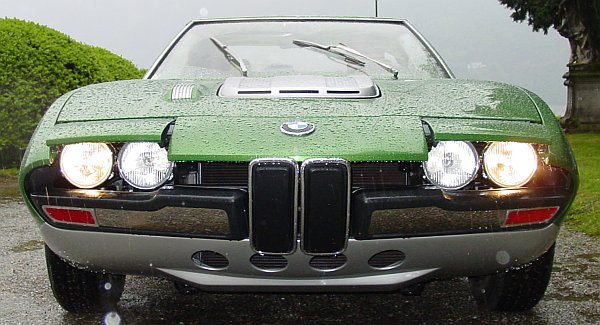 Concorso D'Eleganza Villa D'Este 2009