Stutz Blackhawk 1971
# 276579 P 147588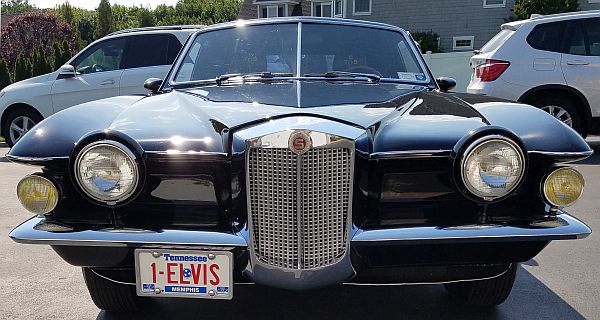 Years ago, I found an article about Dr. Nazar Sayegh,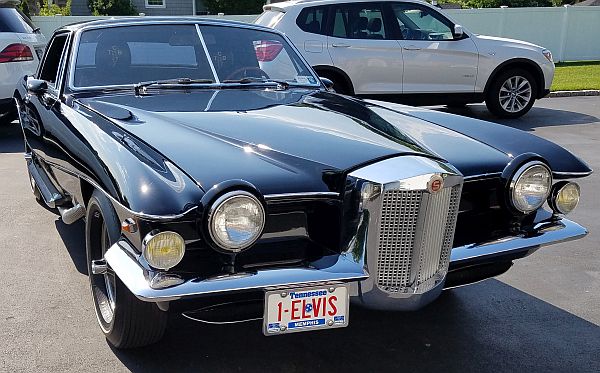 a medical doctor, who also was an Elvis impersonator.

The special detail was that he owned a 1971 Blackhawk, like Elvis Presley himself.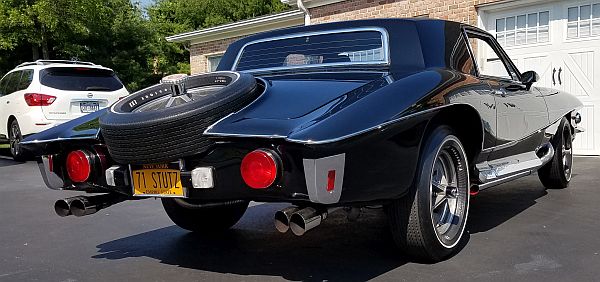 I tried several times to get in contact, but the doctor was always busy, out of town, or, when I tried the last time, ill.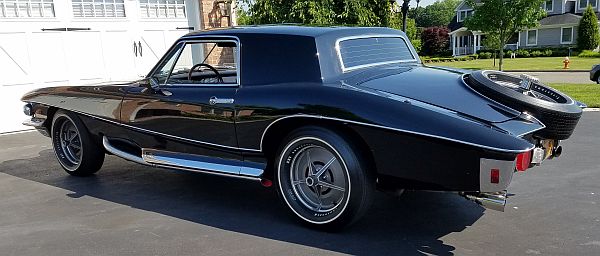 In 2013, after the death of Dr. Sayegh, the car was offered for sale, stating that the first owner was Peter Lawford.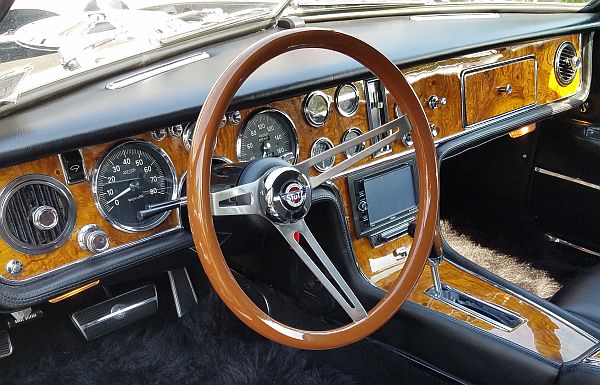 In 2017, I got in contact with the current owner, Mr. Ron Starrantino Sr. from Long Island, New York, and received finally some photos.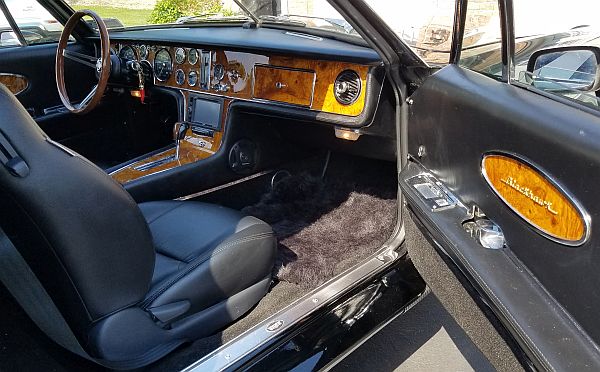 Interesting details on the door, and a nice logo on the steering wheel.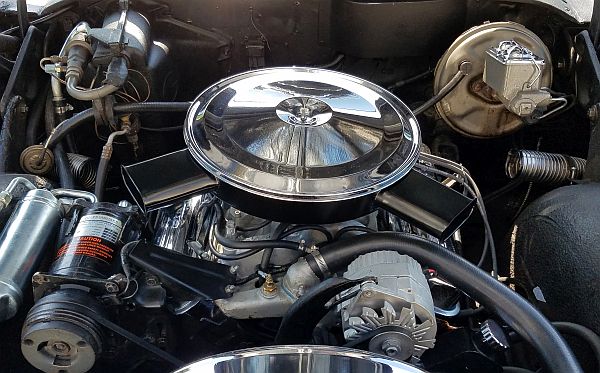 Mr. Starrantino offers the car for sale, potential buyers can contact him: 516-695-9798