Stutz Blackhawk 1972
# 2K 57Y 2A 105037
In July 2006, I was contacted by the friend of the owner of this 1972 Blackhawk.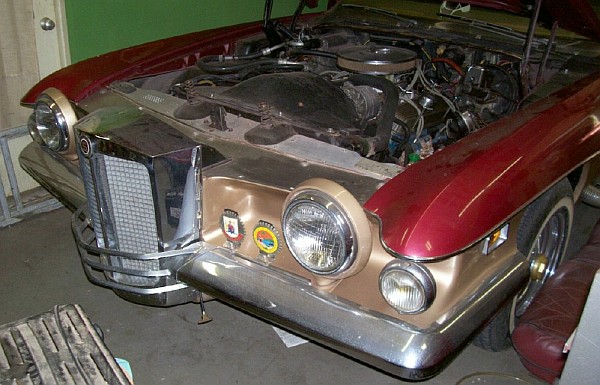 The car was bought, several years ago, at an auction, so we don't know the history of the car.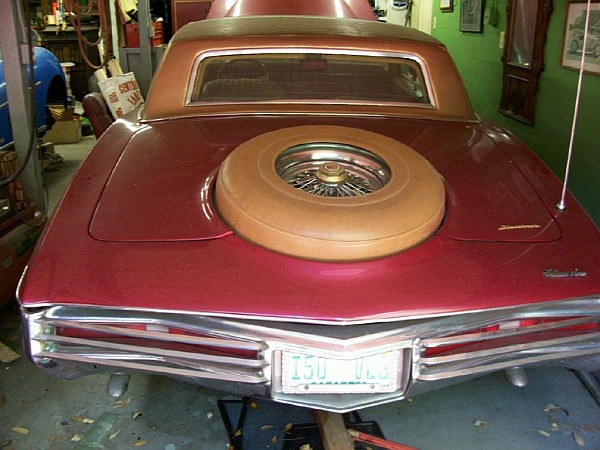 Hopefully, we will be able to see some more photos of this car, which shows an interesting color-combination,
gold over burgundy over gold.
The logo on the steering wheel is also an interesting detail, that I didn't see on any Stutz before,
but the dashboard is unique, too.
By the way, the owner has another, very special Stutz, have a look at his 1971 Convertible!