1973 Stutz Blackhawk
# 2K 57Y 3A 159897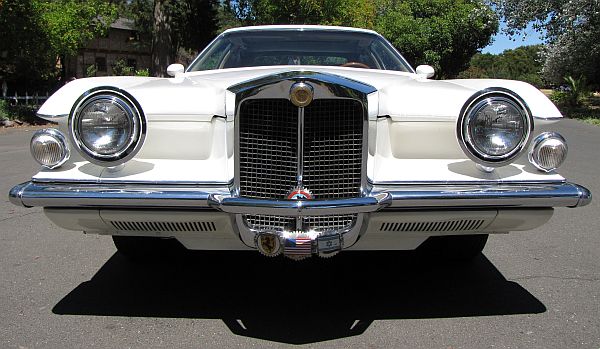 In July 2012, this 1973 was offered on Ebay.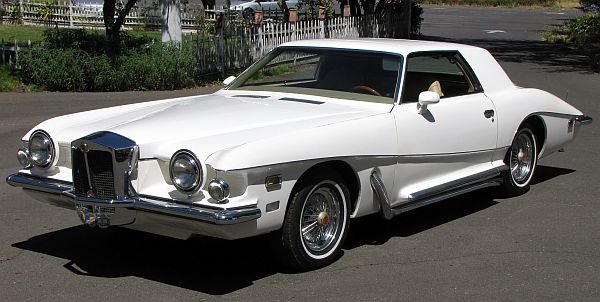 We don't know anything about the history of the car,
in late 2011, I found some pics of the car in a forum, the owner didn't seem to like the design of the Stutz, and seemed mainly interested in motorcycles...

There are not to many 1973 Blackhawks out there, and I like the rear-view, with the taillights, which were only used in that production-year.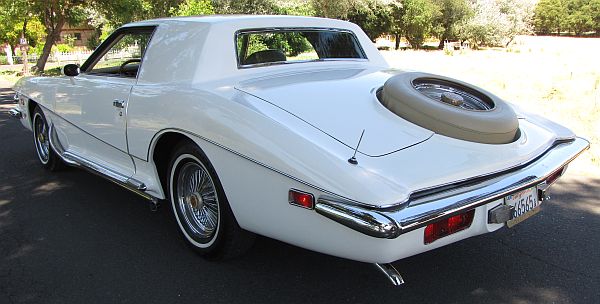 These taillights came from an Oldsmobile station wagon.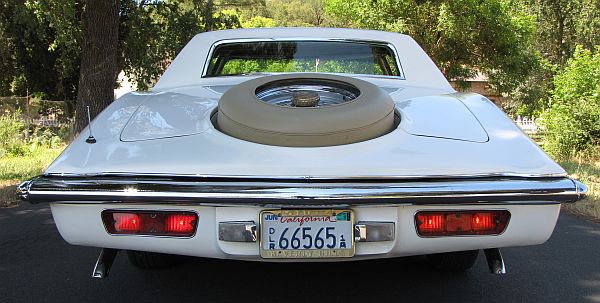 The interior also showed some differences: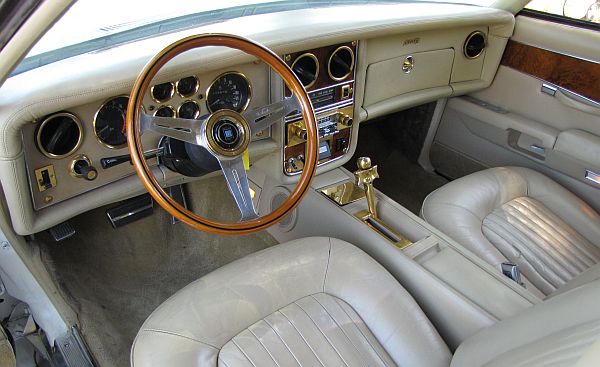 No wood on the dashboard, instead it is covered with leather.
A feature that Elvis' 73 Blackhawk also had.
All pictures by Left Coast Classics, click here to see more pics of this Stutz, thanks to Mr. Donn Dabney.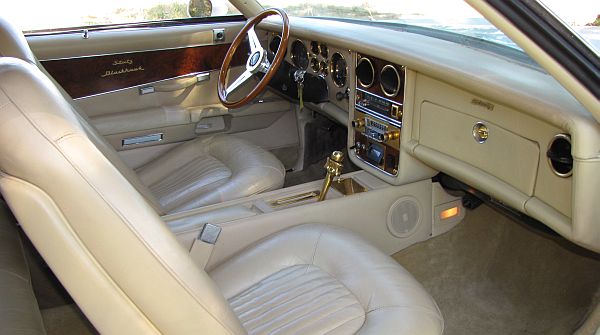 In September 2012, the car was sold to Andrew Lawrence, he is located in Great Britain, so another Stutz is on the way to Europe!