Stutz Blackhawk 1974
# 2K 57Y 4P 259773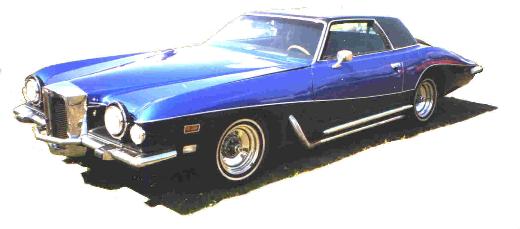 Since I started the Stutz-Homepage, this car is my "logo".
In 1990, the car wasn't sold at a Barrett-Jackson auction.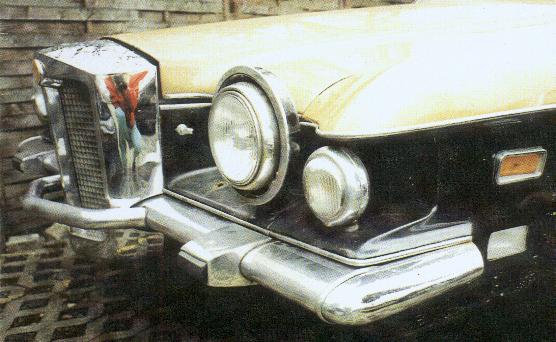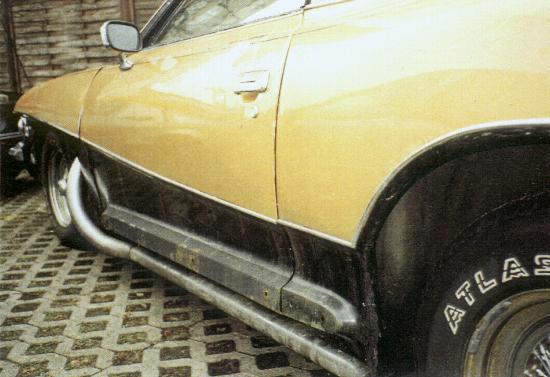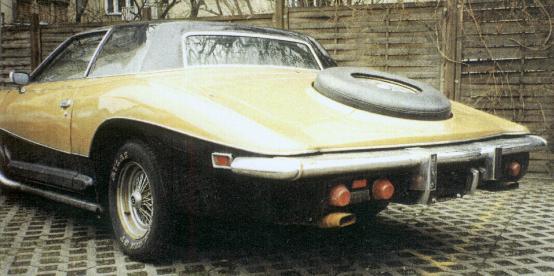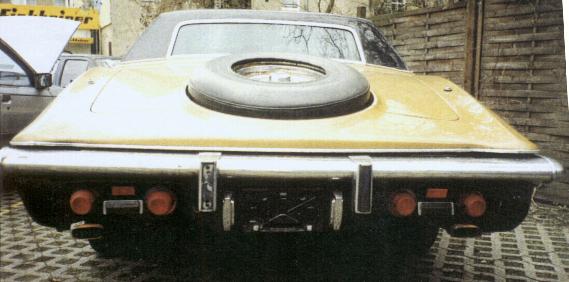 Later, the car came to Germany, but the buyer had an accident (not with the car),
the company, which was responsible to bring the car on German roads, resold the car,
to Mr. H. Hofmann.

He spent a lot of money to restore the car, and he changed the color.
He enjoyed the car, every day, even in winter.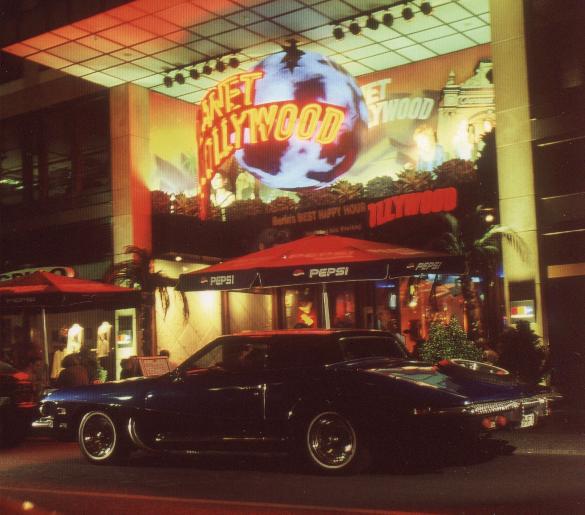 In early 2000, this car was featured in the German car magazine "Auto, Motor und Sport".
(I still have some issues for sale)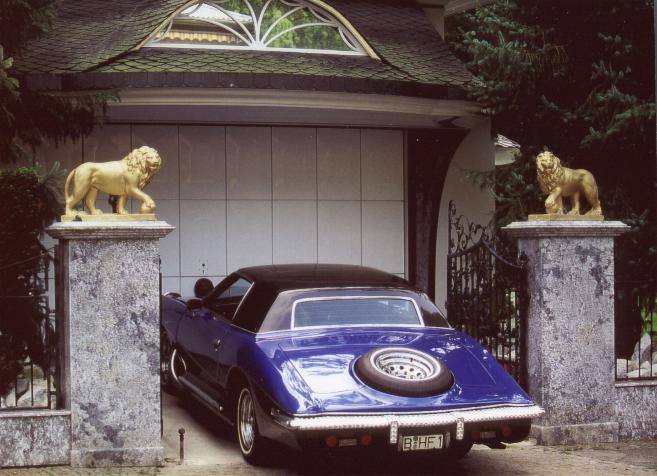 In 2001, Mr. Hofmann decided to sell one of his Stutzes.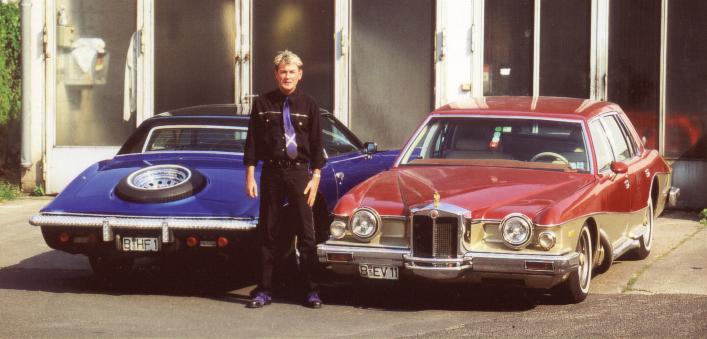 click here to see the website for this IV-Porte
He sold the car to famous designer, Professor Luigi Colani.
But he needed a court decision to get the money, and Professor Colani seemed not to be interested anymore in the Stutz.
Later, the Blackhawk was offered by a dealer from Berlin, for years...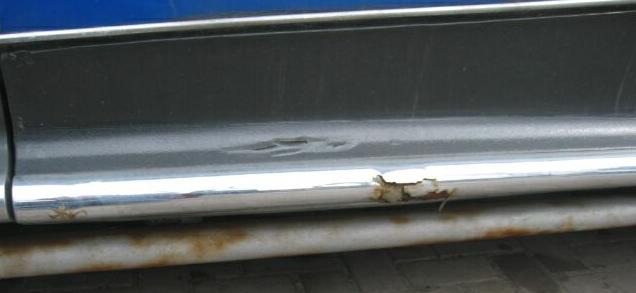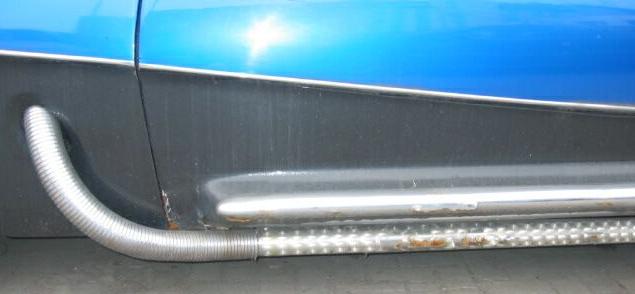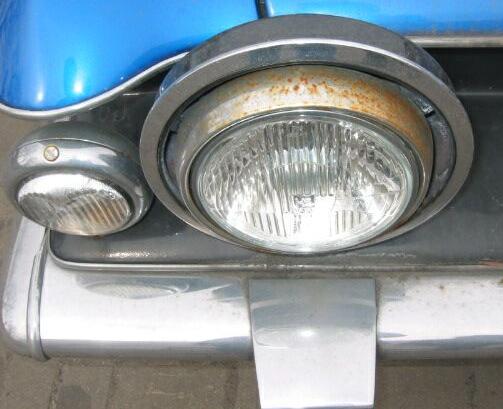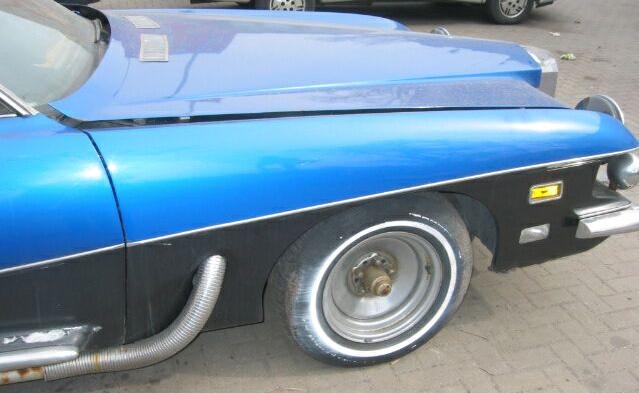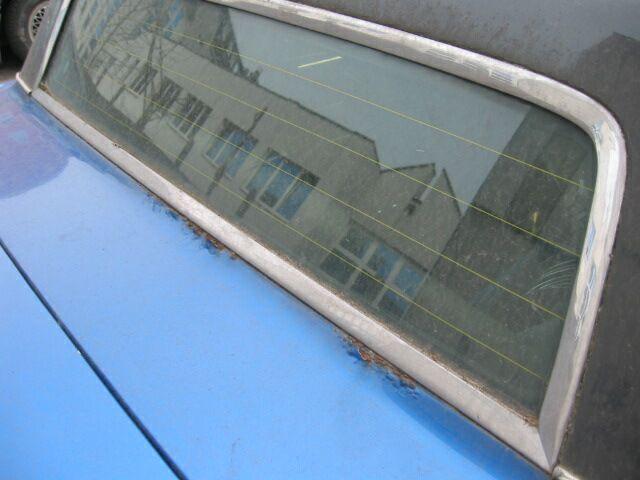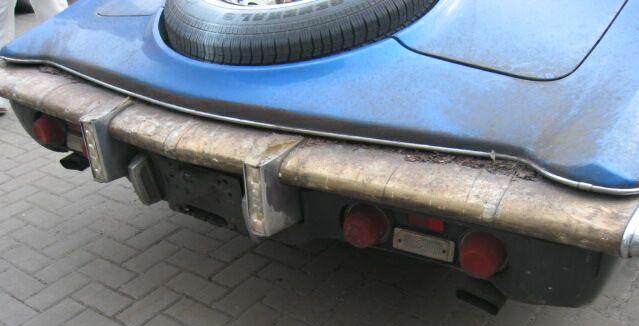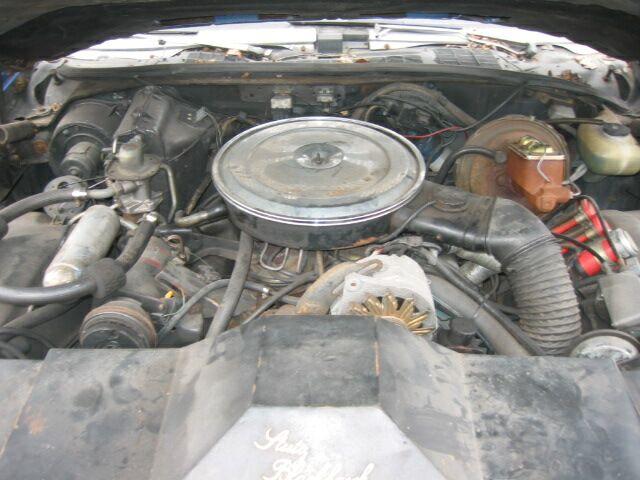 Paul Casey sent me these pictures.
In October 2017, Samuel Hudl from Slovenia bought this special Blackhawk, and will have a lot to do, to bring it back on the road.
Great that someone will rescue my logo-car!