Stutz Blackhawk 1974
# 2K 57Y 4A 103883
In 2001, I got an email with the following attachment: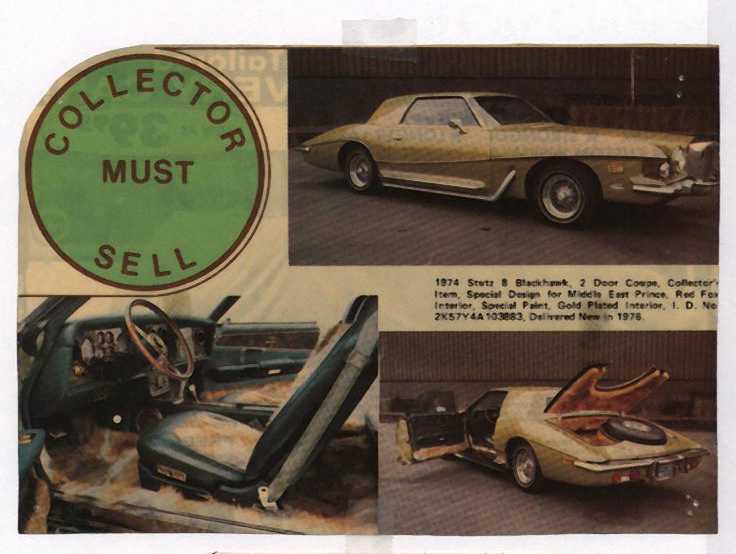 Unfortunately I don't know when this car was advertised.
In January 2002 this car was advertised for sale, again.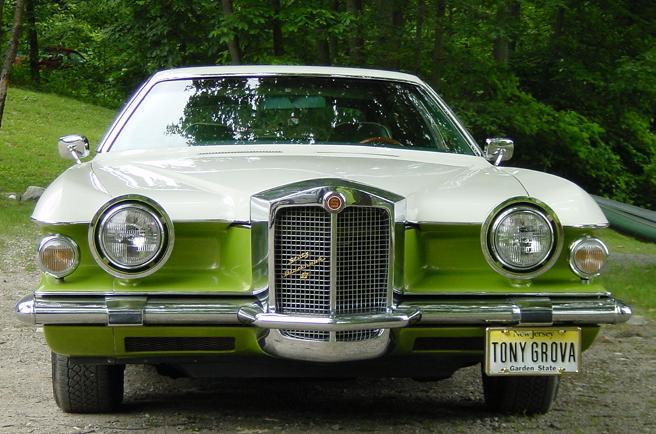 Mr. L. Jett bought the car in 1987, when the car was showing a Nevada plate.
Mr. Jett leased it to a woman, until 1995, than she decided to buy the car.
In January 2002 the car was sold again, by Mr. Jett.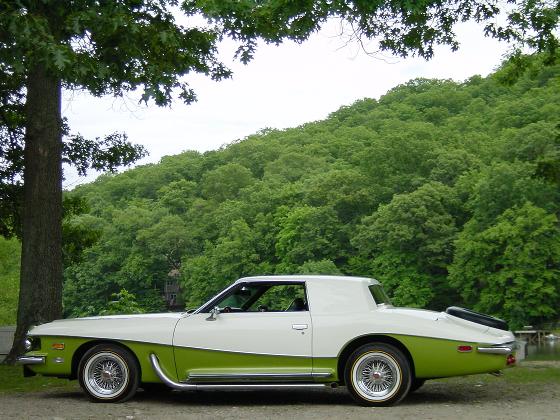 In the early 90's the top of the car was repainted white,
and the Red Fox interior was replaced by a green leather interior.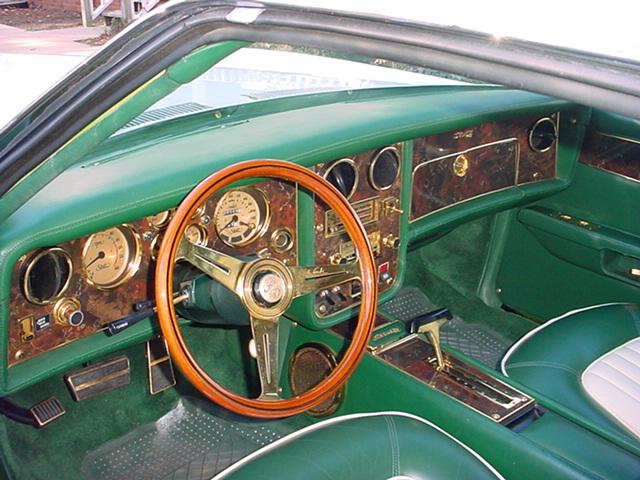 The buyer, Mr. Gerard Bianco sold the car to Tony Grova.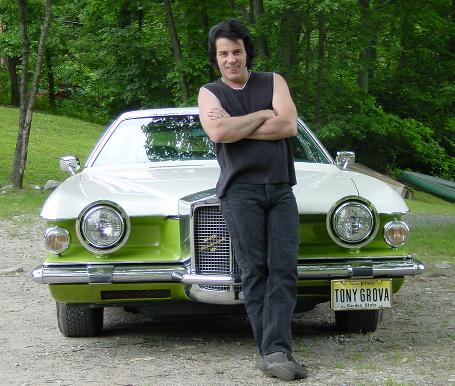 Tony Grova, an Elvis impersonator (click here to see his website), sent me these pictures.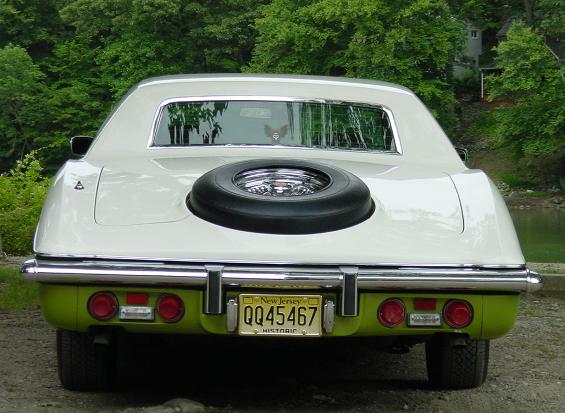 On the following picture, you can see another 1974 Blackhawk, which was owned by Tony.