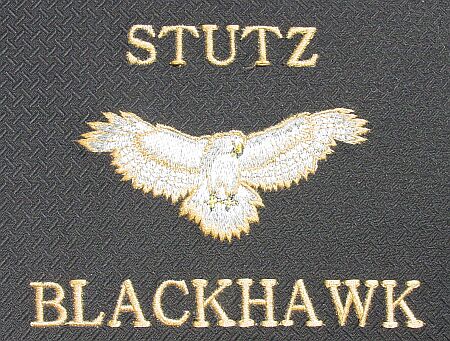 Stutz Blackhawk 1974
# 2K 57Y 4P 160260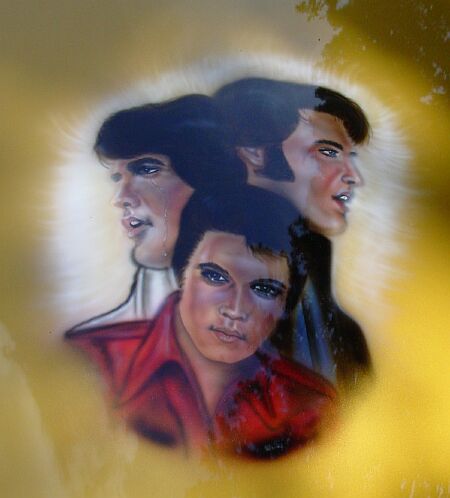 In March 2001, I got an email from Butch Sedlow, including an attachment.
The picture showed a gold/black Blackhawk in front of Graceland.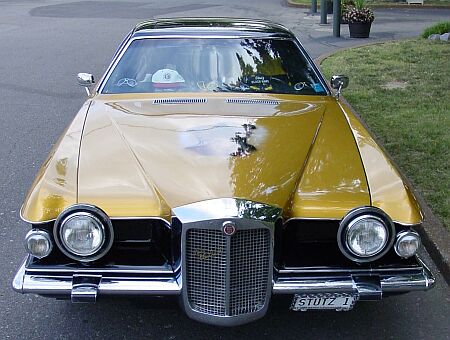 Several weeks later, I tried to get in contact with the owner, Mr. Phill Iturbide.
I phoned him, and he promised to send the VIN, and some pictures.
After several weeks, I phoned him again, he told me that he was to busy...
In 2002, when the memorial week had happened at Graceland, I got a postcard from
Bengt Dahlgren, he told me that he saw a Blackhawk, that he talked to the owner,
that he got the VIN, and that he took some pictures.
He saw the car of Phill Iturbide...
During the following weeks, I got pictures of that car from:
Bengt Dahlgren, Fred Kendall, and Ron Swartley
:o)
Thank you very much!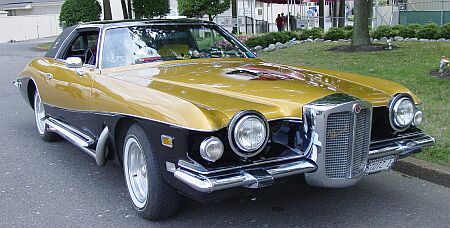 In August 2004, I was able to take these photos,
Mr. Iturbide showed his car at the Stutz Meet!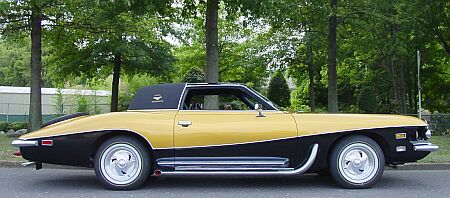 During Elvis Week 2007, Phill Iturbide sold the car to Raymond J. Timmons.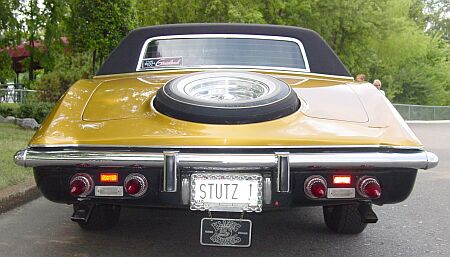 The car shows some very interesting details.
Have a look at the rear-lights!
And the interior...