Postcards
The postcard shown below is an original issue, produced by Stutz,
so it is also a part for a collection of original sales-literature.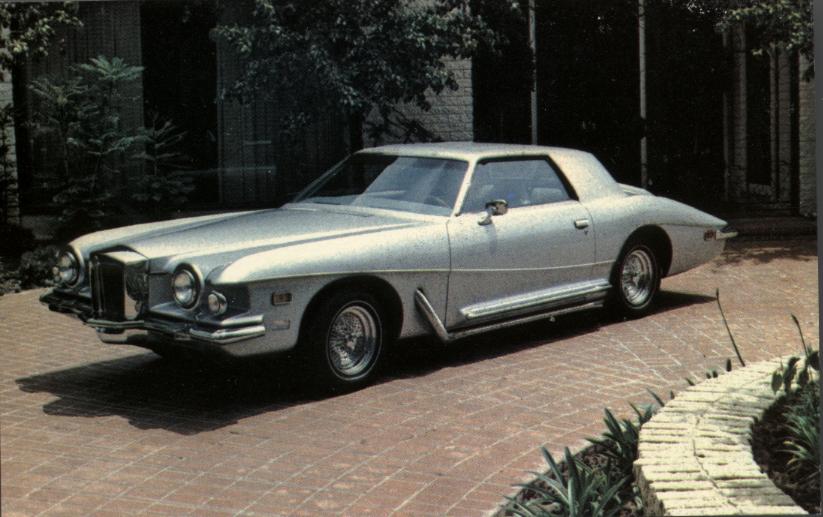 Stutz without Elvis? No chance!
This postcard shows Elvis' Blackhawk in front of Graceland.
It seems to be Elvis Stutz #4, a model of 1973.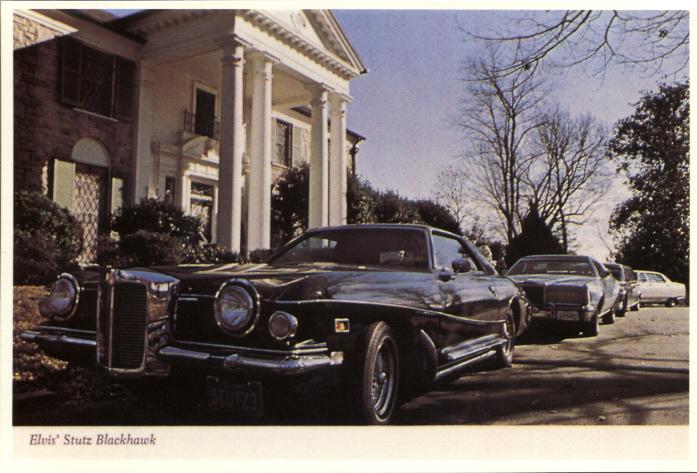 A similar photo was used for the following postcard.
(Have a look, it's not the same picture!)
I'd like to add this item to my collection...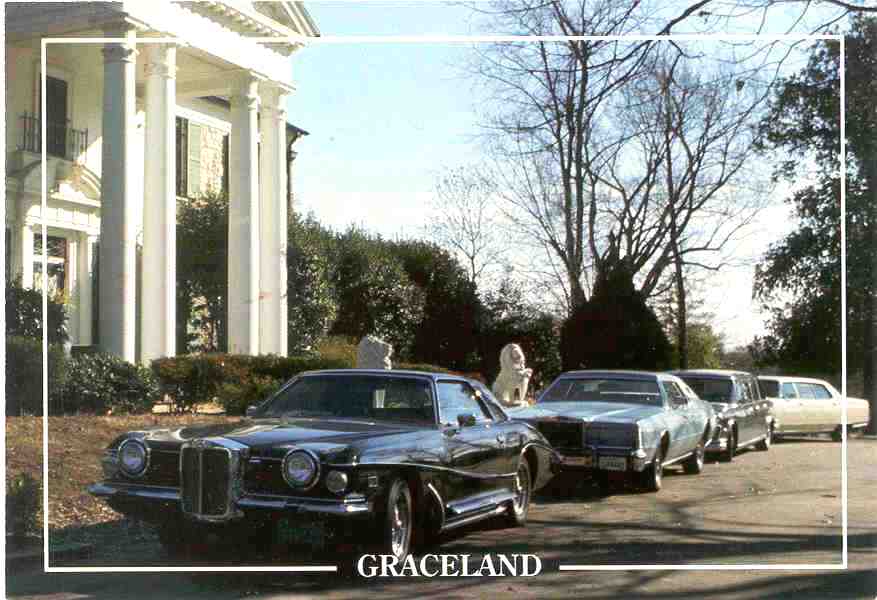 Thanks to Bengt, who sent me this card,
when he visited Graceland to celebrate the King's 25th memorial day.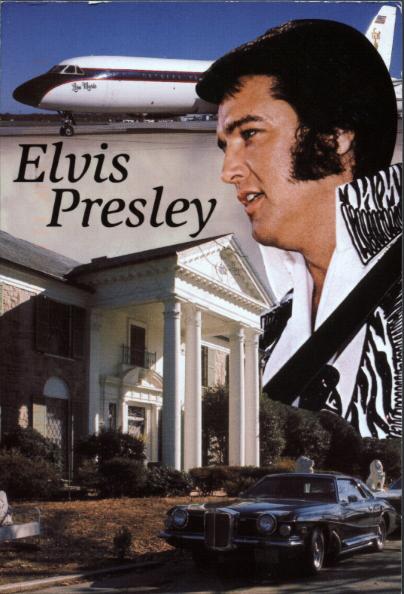 In 2003, I got the following postcards, all from Graceland, all showing the same Stutz: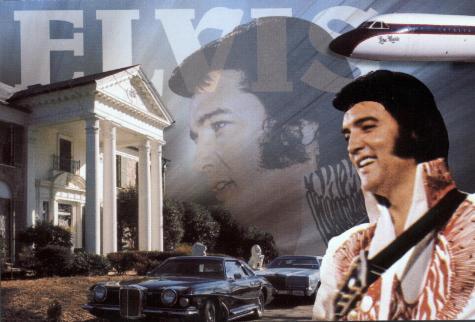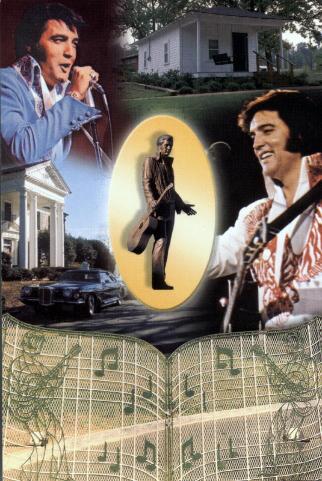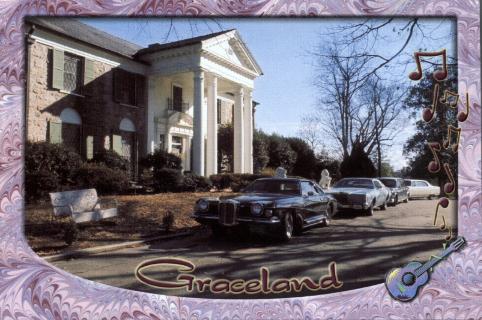 And another postcard, showing Elvis' Stutz.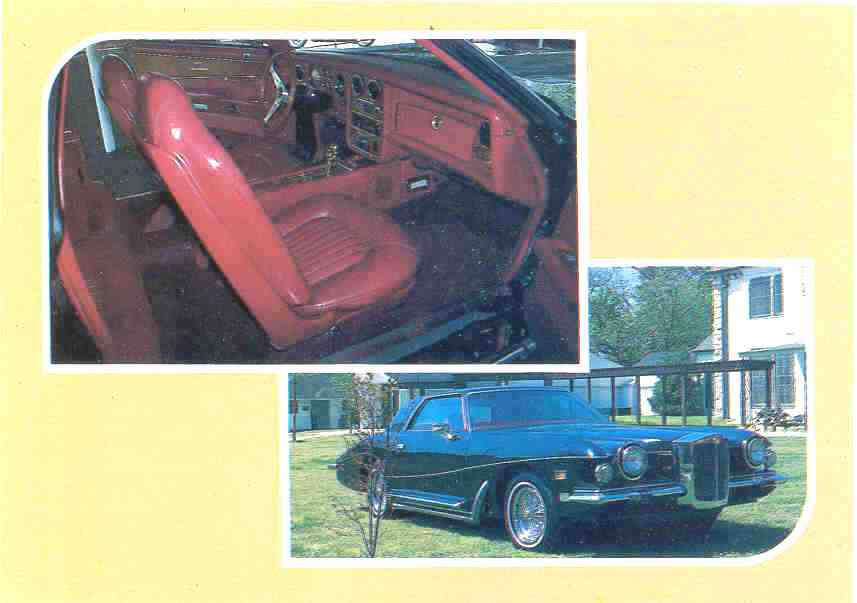 The following three postcards were initiated by me, they are minimized original sales-sheets.
They are showing an early Blackhawk, a IV-Porte and a Royale-Limousine.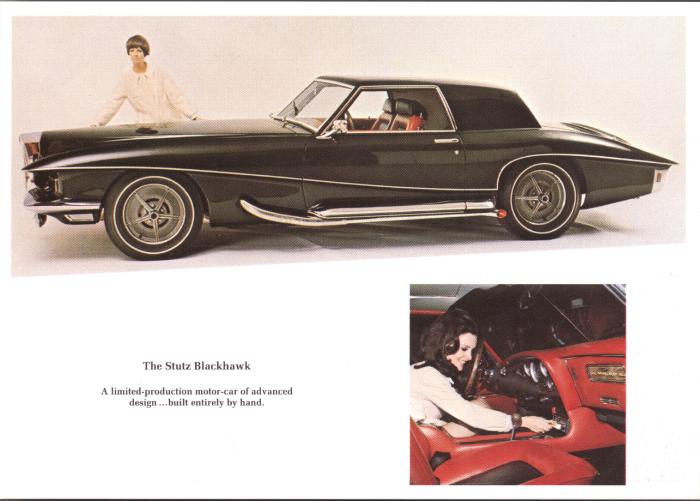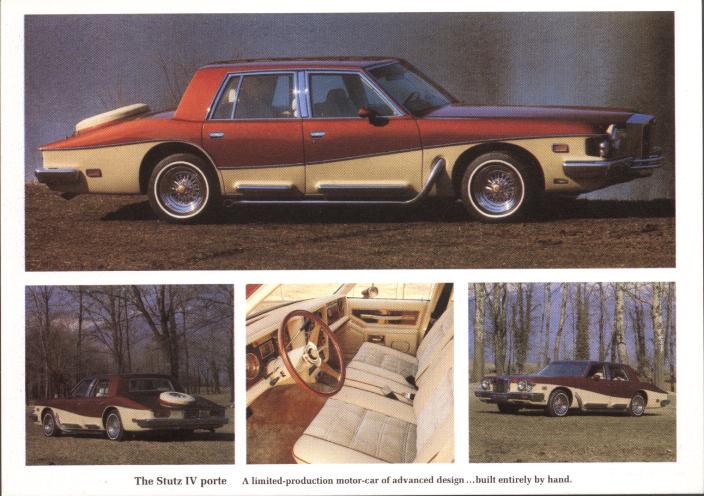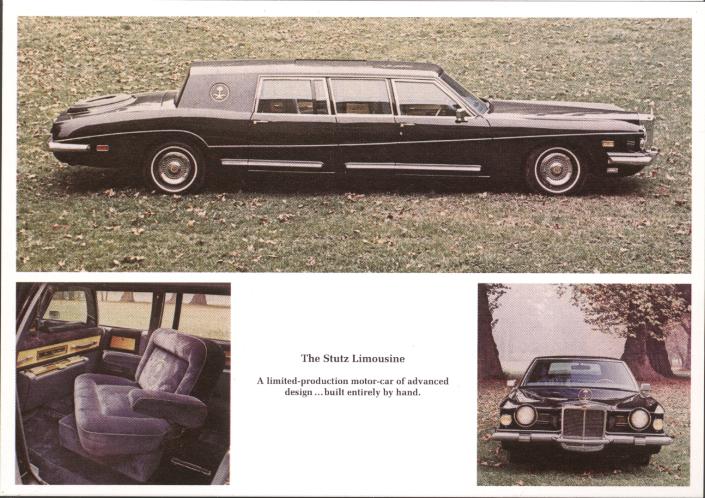 click to see other collectibles:
car-care products
collector-cards
fragrance
glasses-cases
modelcars
stamps