Collector-Cards
I found these cards on Ebay, original size is about 9cm x 6,5cm.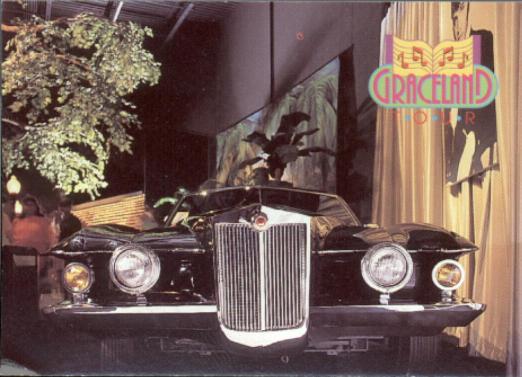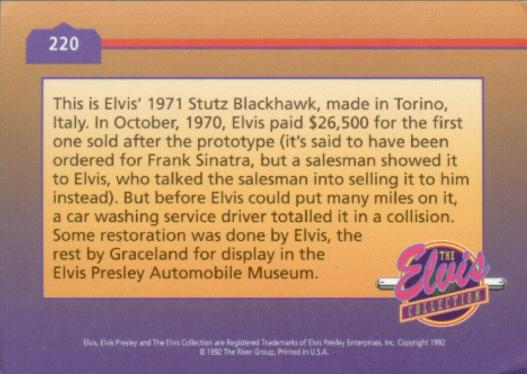 The first one shows Elvis' first Stutz, prototype #2.
The other one shows his model of 1973.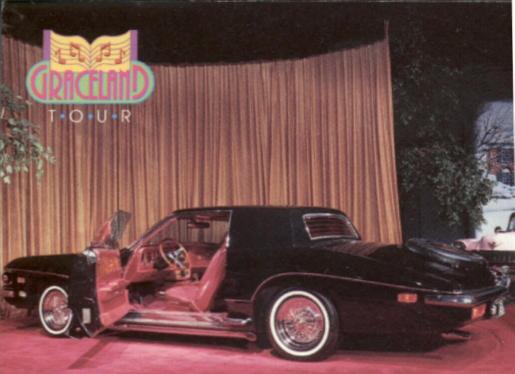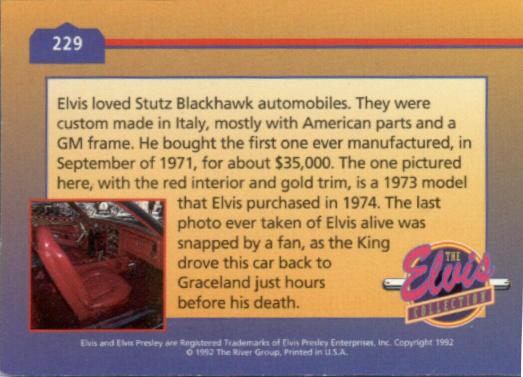 Playing-Cards
When I was a child, there were no computer-games.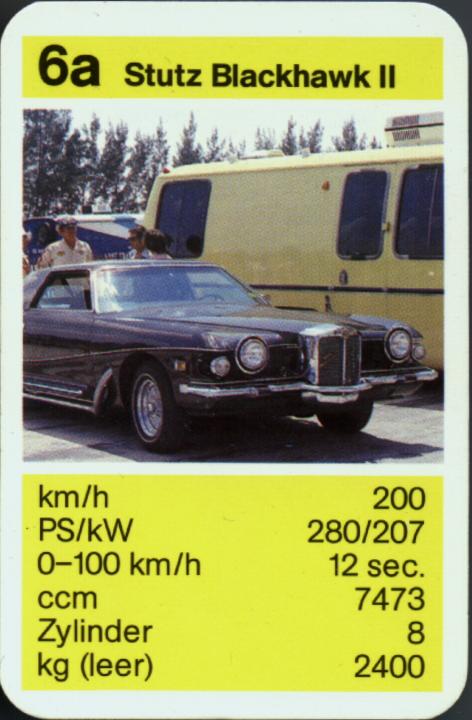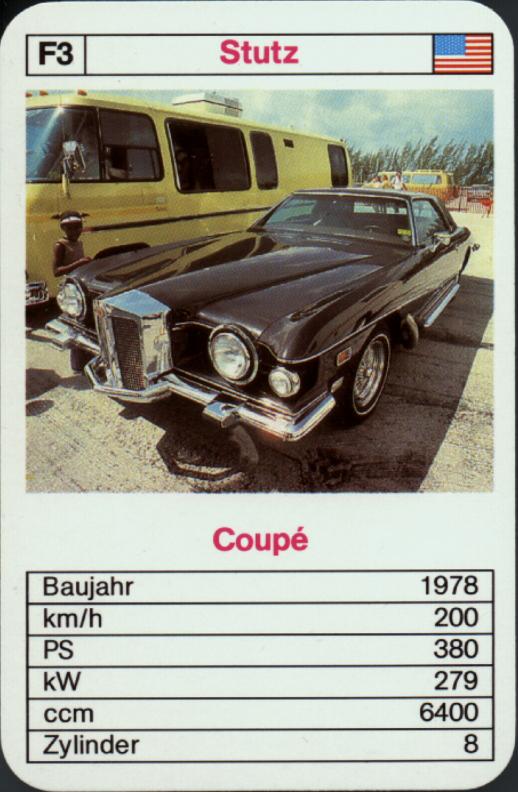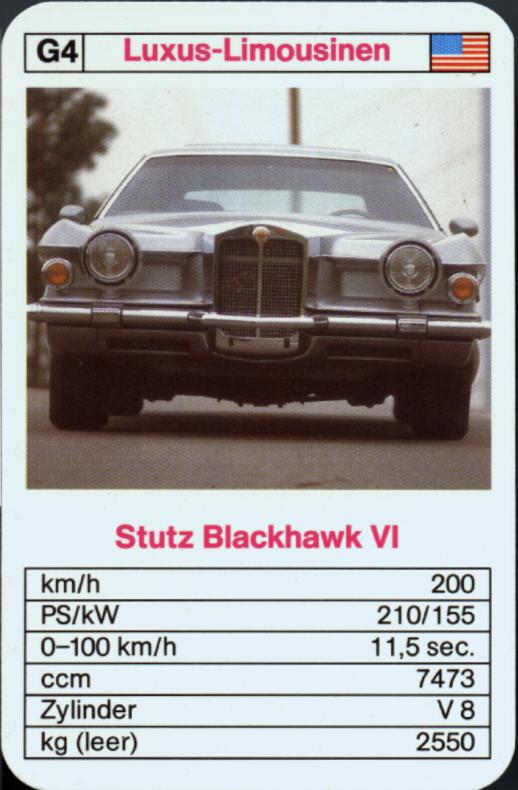 I think this game was only popular in Germany.
32 cards, showing a photo of a car, and listing some technical data.
There were two possibilities to play the game:
- You had to collect a series of four, a quartette, the more you had completed, the better
or (I liked it more to play it this way)
- one of the players started to pick out a technical detail of the list,
the best car win the other cards,
winner of the game is who has collected all the cards.
I still have about 100 of these decks of cards, but only three have a Stutz included.
Have a careful look:
The black car on the first car is identical with the car on the second card, but it seems that his engine was replaced...
;o)
click to see other collectibles:
car-care products
fragrance
glasses-cases
modelcars
postcards
stamps