Stutz Blackhawk 1975
# 2K 57W 5P 230238

This 1975 Stutz Blackhawk was ordered by Ralph Reedman.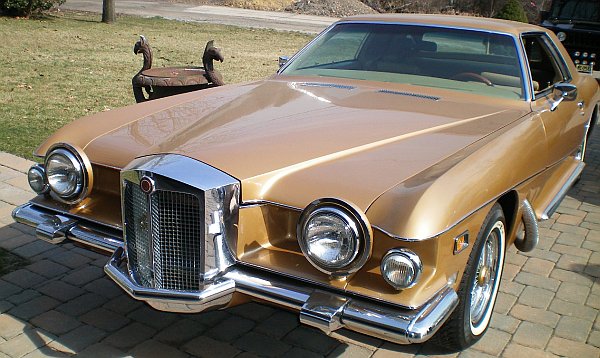 He sold it to George Balonze.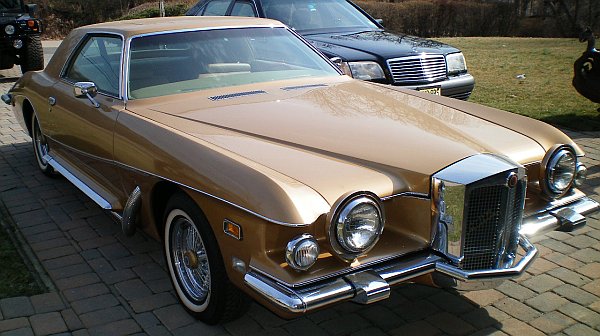 In May 2008, Mr. Balonze offered the car on Ebay, but didn't find a buyer.

Interesting to see a clock where normally the gauge for the rpm is located...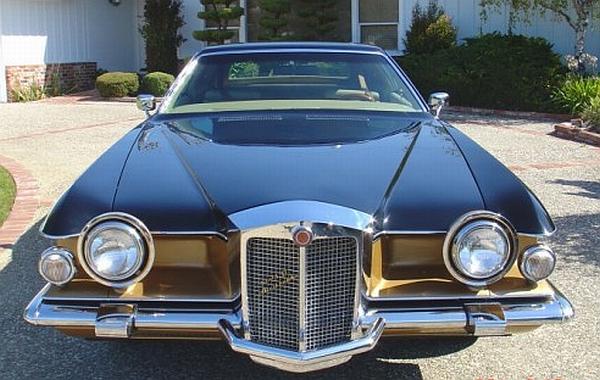 In August 2008, I was informed by Chinotomaso that he bought the car.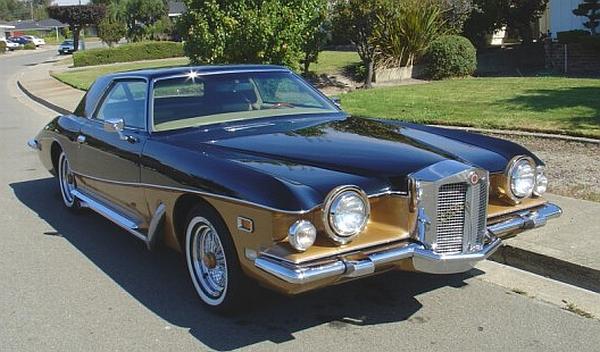 He added the two-tone color-scheme to the car, which looks great.
In November 2008, the car was sold to Malaysia, there the Blackhawk will share the garage with another Stutz.