1976 Stutz Blackhawk
# 2J 57W 6P 308726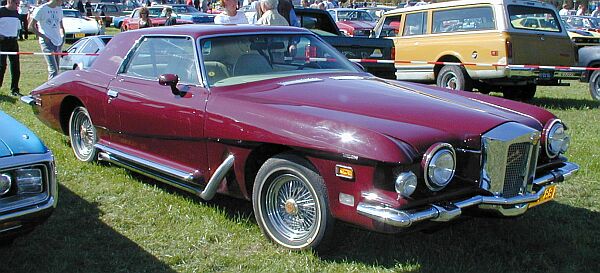 In late 2004, I came across a Dutch website, showing some pictures of a Stutz Blackhawk.
The photos were taken in 2002, at Wognum (40km north of Amsterdam),
the photographer had seen the car before, in 2000, at a meet in the same area.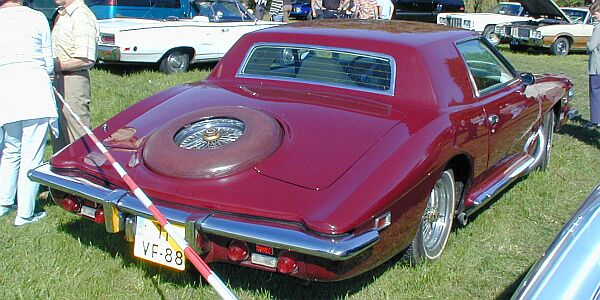 We tried to find the car, to find the VIN, but no success...
In December 2011, Gijs Hilhorst informed me that he found the car, and that he bought it!
So we have a new three-Stutz-owner, because he has already a wonderful 1971 Blackhawk, and a 1977 Blackhawk.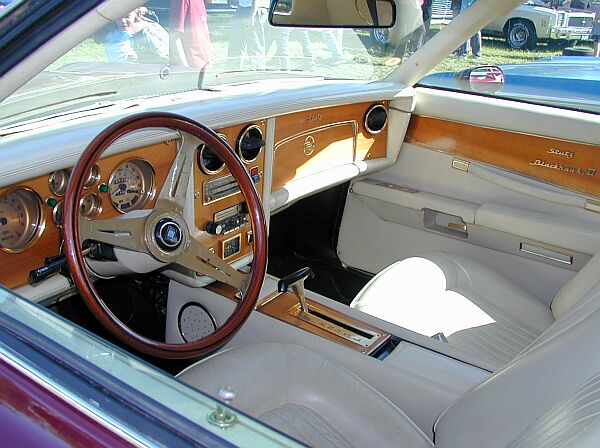 These photos are copyrighted by André Ritzinger (click here to have a look at his homepage).
The following photo show the car under construction...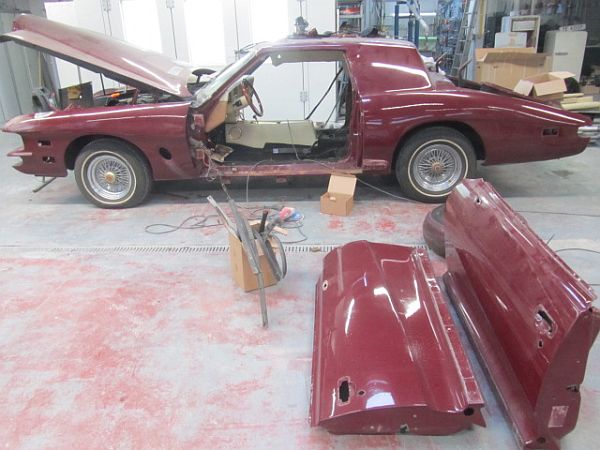 After the restoration, the car showed a two tone paint scheme.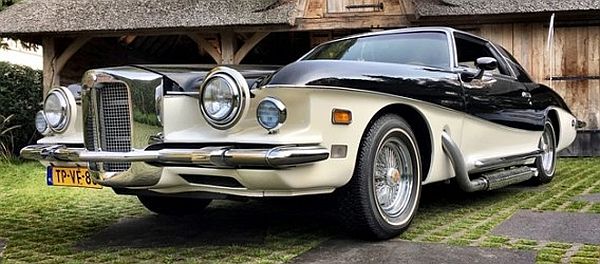 Black over white... looked good with the 1977 Blackhawk in white over black.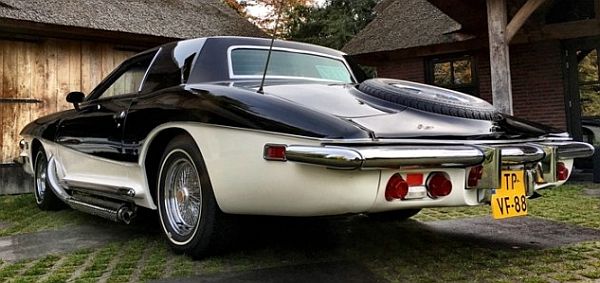 Easter 2018: This Blackhawk, and its sister car from 1977 were lost in a huge fire.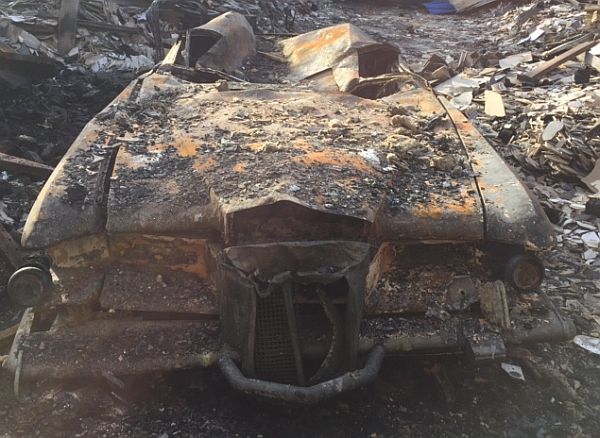 In the background you can see the 1977 Blackhawk. Luckily his 1971 Blackhawk survived.