Stutz Blackhawk 1976
# 2J 57W 6P 308852
This car was offered in 1999 by Ted Vernon.
He sold the car to Sean Kalil, who offered the car at Ebay for sale, again.
His wife hated the car.
Well, perhaps she would have loved the car, if the chrome trim wasn't missing...
In November 2002, the car was sold by the high-bidder to Russ Howe.
He found out that it is really difficult to find the missing chrome parts,
so he sold the car to Robert Stanley, in May 2005.
He bought another Stutz, to get the chrome parts.

above: before the restoration, below: actual condition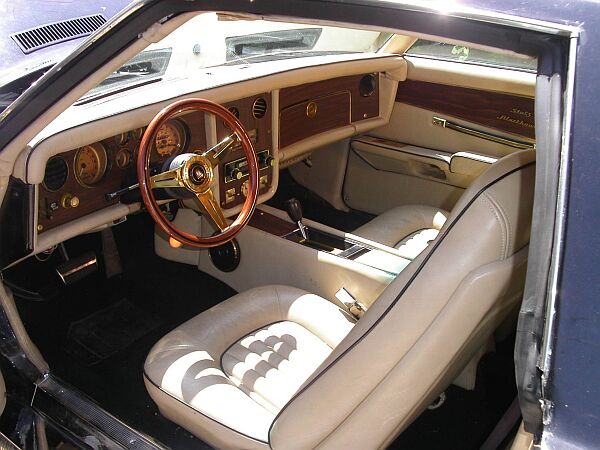 In July 2005, Mr. Stanley sold the car (again on Ebay) with the chrome parts to Ken Bist.
So Ken just has changed the scale (click here to see some of his modelcars)...
;o)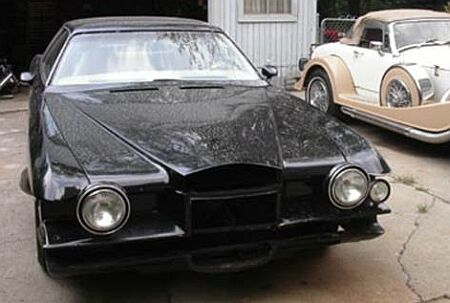 In April 2006, Ken sent me the following photos: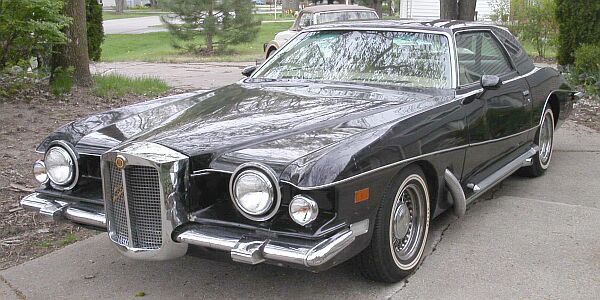 This Stutz is back on the road, thanks the chrome parts of this wreck: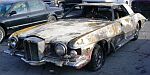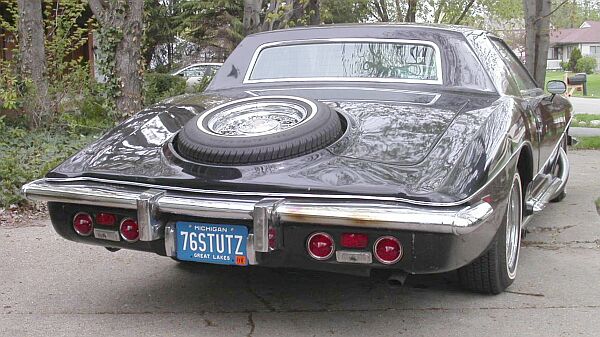 Not even a fire was able to damage the chrome completely! That's Stutz!!!
And that's Ken Bist!
Congratulation!!!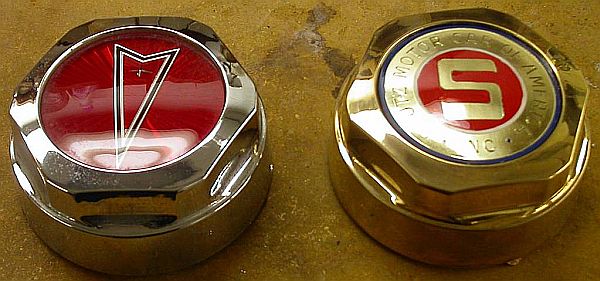 Due to the lack of the original wheel-centers, Ken decided to "modify" some Pontiac wheelcenters,
he did a great job!