Stutz Blackhawk 1977
# 2K 57K 7P 326770
This car was located in Switzerland.
The first registration was in 1981.
As far as I know, there were two black Stutzes imported by a company,
which tried to be the official importer. The company cancelled the project...
One of the cars later was sold to an American buyer. Perhaps this is the other car?
In 2002, this car was for sale at Oldtimer Galerie Toffen, Switzerland.
Produced in July 1977, ...
... the car showed the condition of a 25 year old car.
The car shows the original color.
The interior:
Only 5,000 miles on the odometer.
In summer 2003, the car was sold to Spain.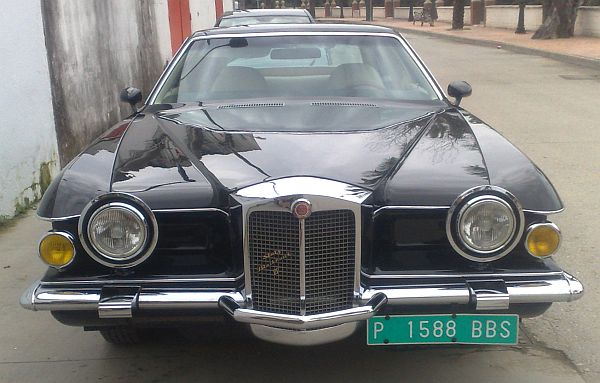 In 2009, we discovered the car in an online photo-album, and I was able to get in contact with the owners,
Peter and Madeleine Koekebakker.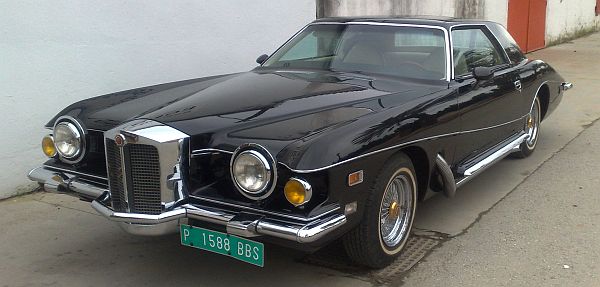 In early 2010, I got these photos.

As far as I know, there must be another Stutz in Spain, still not listed in the registry.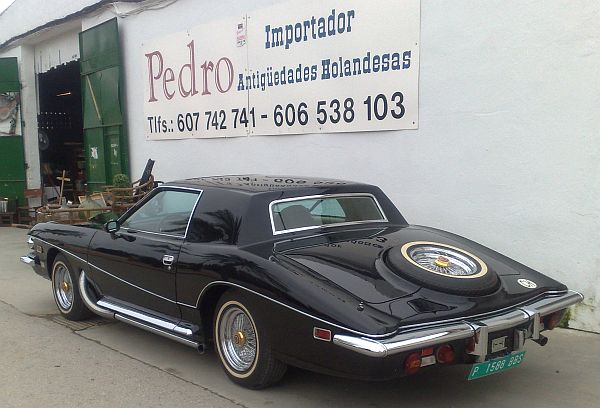 The car still shows the taillights that made it street-legal in Switzerland.