Stutz Color Samples
The Stutz dealers had, next to brochures, of course, some paint samples,
to help buyers to choose the color for their personal Stutz.
In the early years, Stutz used paint from a company named "Glidden".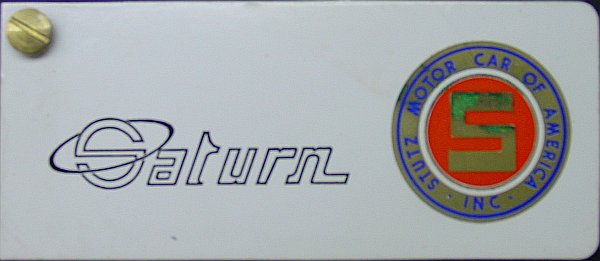 Interesting to see that the manufacturer "Saturn" was stated on the samples.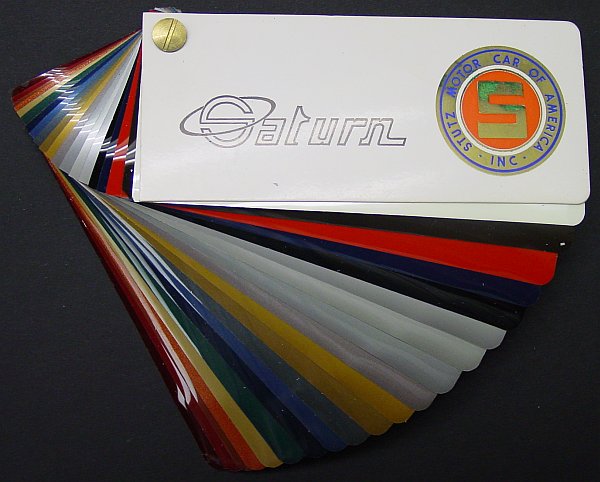 The colors from Glidden Salchi S.p.A. from Milano, Italy, were named (from top):
Bianco Polo Park W152
Tabacco 20M411
Rosso Fuoco 20R308
Blue Medio 20A173
Nero 20B50
Argenta Auteil Metall 106E1
Grigio Albani Metall 106E2
Grigio Newmarket Metall 106E3
Volpe Argentata Metall 106E44
Nocciola Metall 106M27
Beige Metall 106Y56
Blu Tigullio Metall 106A17
Blu Ischia 106A51
Blu Sera Metall 106A18
Verde Bosco Metall 106G15
Oro Longchamps Metall 106Y23
Rame Metall 106R49
Oro Andalusia Metall 106Y13
Rosso Rubino Metall 106R83
Rosso Cordoba Metall ???
Later, Stutz, or the Saturn factory, switched to colors from Dupont.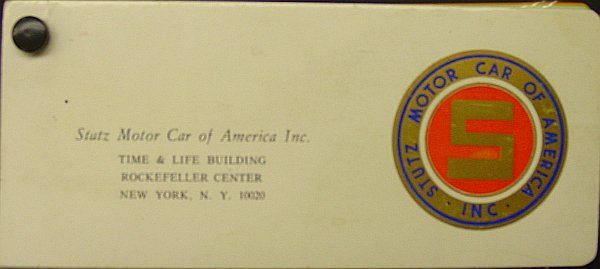 Even yellow was offered... ;o)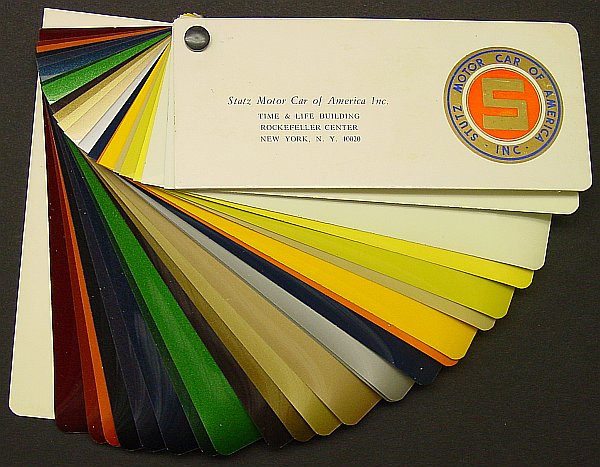 The colors of the samples are:
Bianco Polo N.5 (Lucite Acrylic Lacquer 5040)
Bianco Monaco N.27 (CG213)
Giallo Sole N.21 (43359)
Giallo Scuro N.12 (35519)
Beige Cameo N.14 (35523)
Giallo Oro N.23 (43369)
Arancio N.18 (37016)
Rosso Fuoco N.17 (37014)
Blu Medio N.28 (CG376)
Nero N.1 (L99)
Argento Auteuil Met. N.19 (37019)
Grigio Albani Met. N.20 (42606)
Grigio Newmarket Met. N.26 (101314)
Oro Longchamps Met. N.2 (4626)
Champagne Met. N.22 (43365)
Nocciola Met. N.25 (44289)
Beige Met. N.10 (5439)
Tabacco Met. N.6 (5043)
Verde Met. N.15 (37008)
Verde Bosco Met. N.11 (5445)
Blu Sera Met. N.4 (5037)
Blu Ischia Met. N.24 (43980)
Blu Tigullio Met. N.8 (5134)
Rame Met. N.3 (4910)
Oro Andalusia Met. N.9 (5425)
Rosso Rubino Met. N.16 (37013)
Rosso Cordoba Met. N.7 (5063)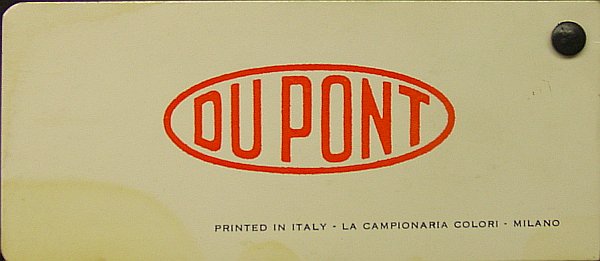 Of course, these colors were only used for the exterior,
but the customers also had to decide about the interior color, that means the leather...
The leather came from Connolly, the same company that also sold leather to other luxury car manufacturers, like Rolls-Royce.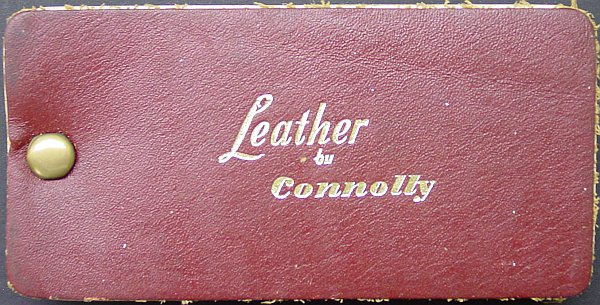 After being stored for a very looong time, I first have to work on the leather samples,
before I will be able to show some color-pictures... Sorry!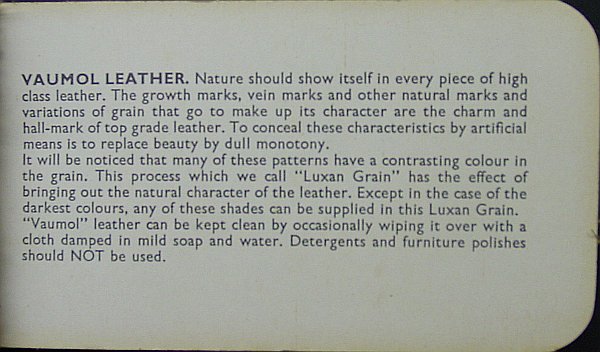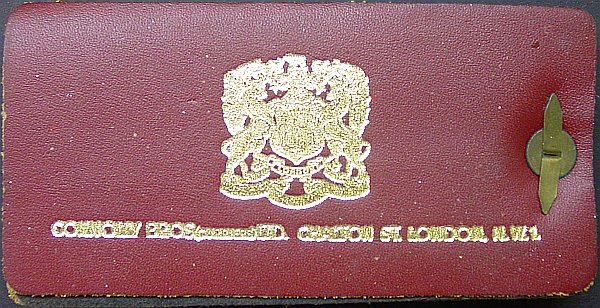 go to:
other Collectibles