Stutz Collectibles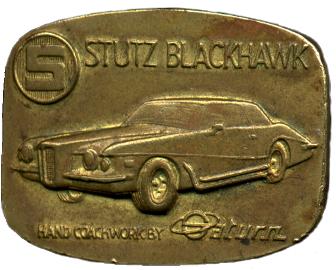 Medal for a Blackhawk keychain,
almost as desirable as the key itself.
Literature:
original brochures, press-releases and press-photos
list of first-owners
list of magazine articles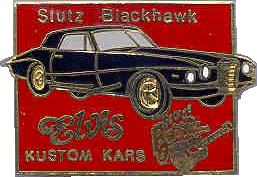 A pin, actually it's only a scan of a pin.
(By the way, I have a collection of about 300 automotive-pins)
other collector-items:
Blackhawk sculpture
car-care products
color-samples (paint & leather)
fragrance
glasses-cases
modelcars
postcards
stamps
Meet 2004 Memorabilia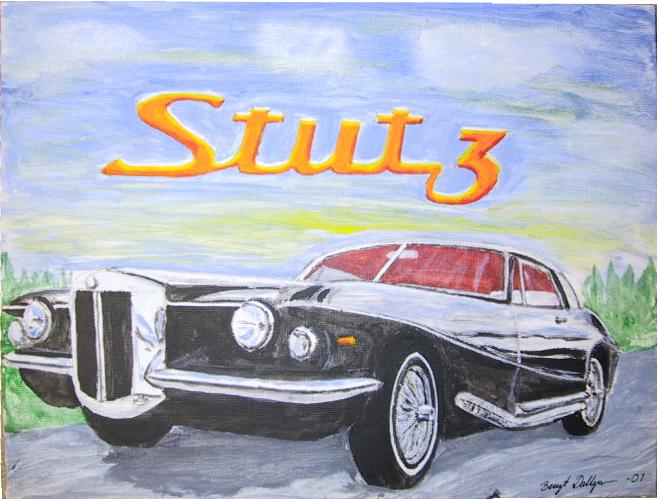 This is a unique collector-item.
I got this painting from the artist, Stutz-owner, and Elvis-fan, Bengt Dahlgren.
(The original size is 35cm x 27cm. Painted in October 2001.)
It's really great!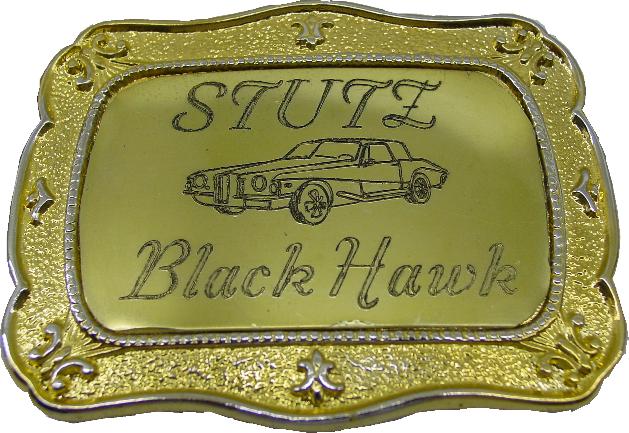 Another very interesting item, a belt-buckle.
It was made for me, by Ken Bist.
Have a look at the silhouette of the car: great!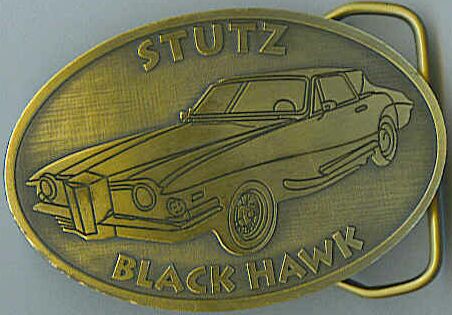 Fred Kendall created this belt buckle.
He had some for sale.
He also sent me a picture of an interesting T-Shirt: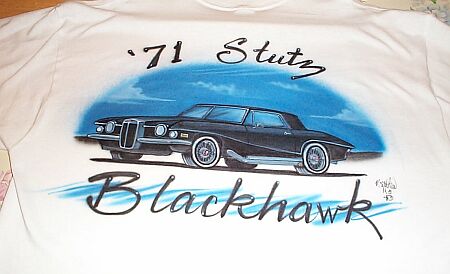 Serge Hudon sent me photos of two interesting Stutz memorabilia, interesting for Elvis-fans, too: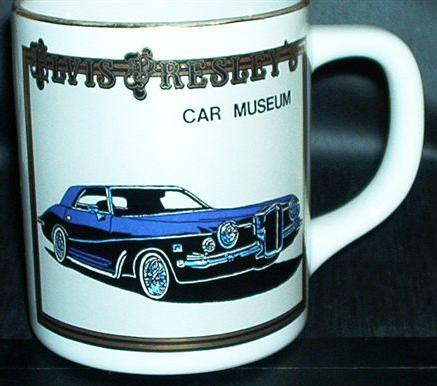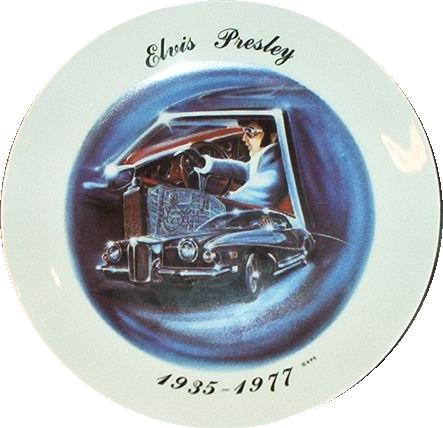 Serge also sent me some pictures of his stutzy diorama