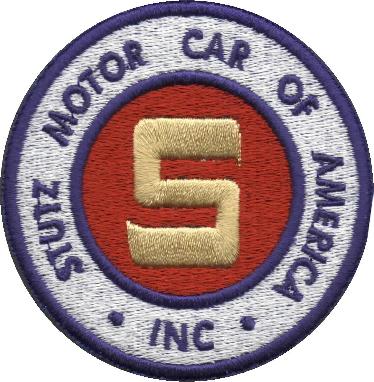 Stutz Meet 2004
Memorabilia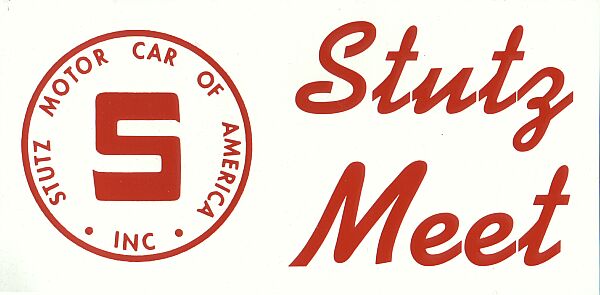 Brooks Brown made two special magnetic plates,
which I put on the doors of my boring Chevrolet Classic,
so it was some sort of "Official Pace Car".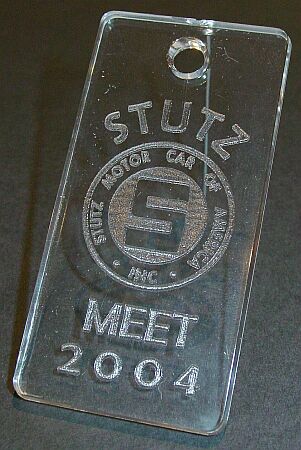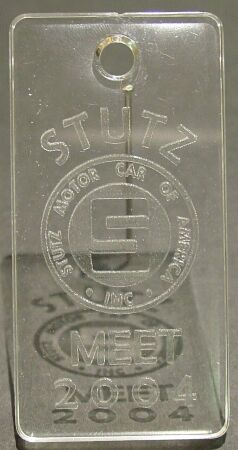 Brooks did also some wonderful keychains.
Quite difficult to get good photos of this rare item, given out to the Stutz owners.
The size is about 38mm x 75mm.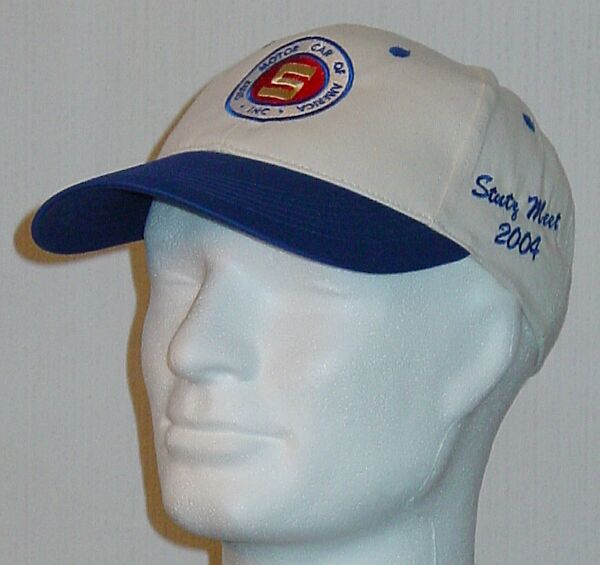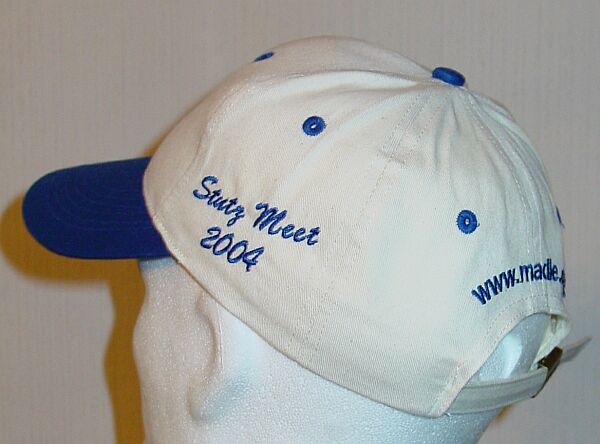 I created two special caps for my trip.
10 were made in blue, to give away to Stutzians, who were not able to attend the Meet.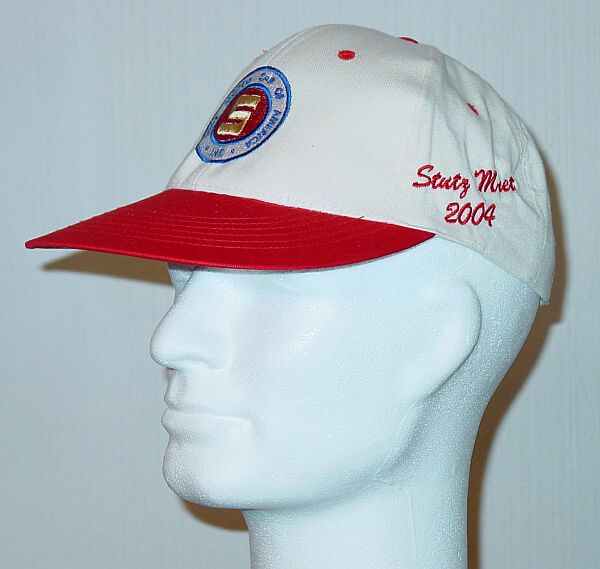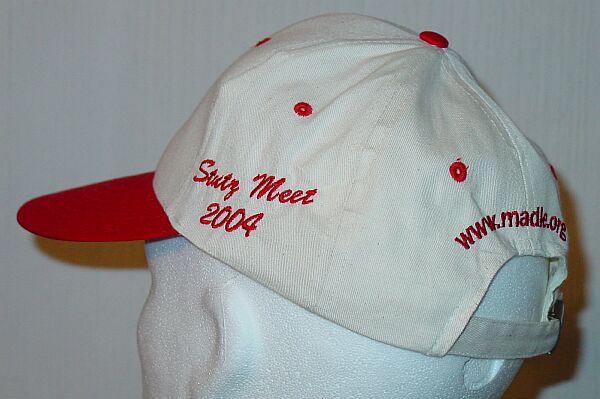 And 25 were made in red, for all the Stutzians at the Meet.
So some were left, and I gave them to some other Stutzians.
I think only three persons have both colors, including me.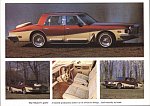 For the visitors of the Meet, I created a special give-away.
Of each postcard motive I had 250 with me.
They were stamped on the back:
Stutz Meet 2004
www.madle.org
The IV-Porte card was given out on Friday,
the Royale on Saturday,
and the Blackhawk on Sunday.
So I think a complete set is quite rare!
Well, I think some of the Stutz-owners didn't give out all cards... ;o)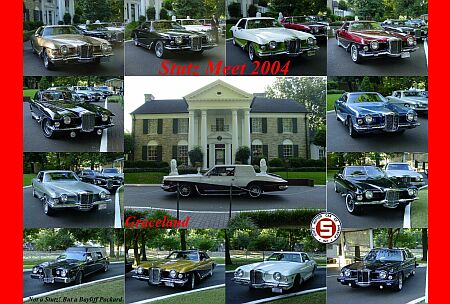 During the Meet, I created an additional photo-postcard.
Due to problems with the software in various photo-shops,
it was only possible to create about 45 cards.
They were sent to Stutzians, relatives, and each Stutz-owner at the Meet got at least one.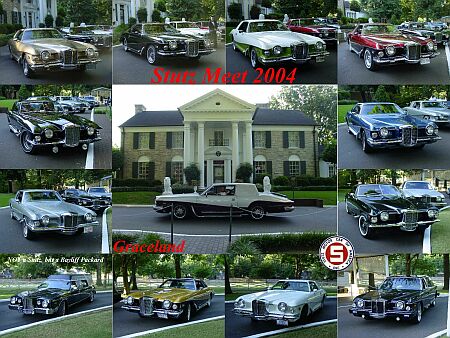 Back in Europe, I found a photo shop which was able to do it the way I liked to do it from the beginning,
and so I did some additional. It looks good enough to me, so it is not limited.
Please note:
All pictures are copyrighted,
you can save them for your fun, but not for showing on other homepages, or any commercial use!
Elvis, Graceland etc. are registered trademarks of Elvis Presley Enterprises, Inc.
All rights reserved.
back to Stutz Meet 2004
photo session on Graceland
Adrian Chadwick's photos
Jim Milliken's photos
Bryan Ramsey's photos
Lee Secrest's photos