Stutz Meet 2004
photo-session on Graceland


left to right: 1981 Blackhawk, 1986 Victoria, 1974 Blackhawk, 1976 Blackhawk
On August, 13th, the Stutz Meet started EARLY in the morning.
The photo-session should start on 7:30AM, so most of us had to leave our hotel at about 7:00AM.
Have you ever seen a convoy of four Stutzes?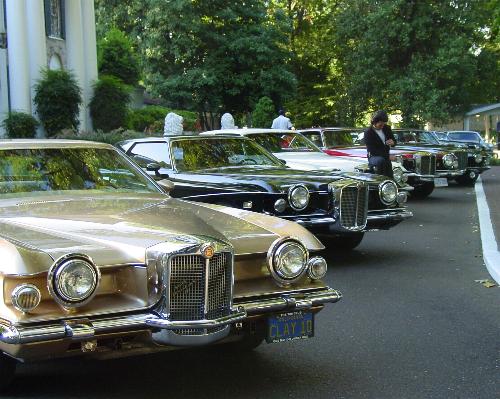 First we lined up all the cars, and all of us took a lot of photos...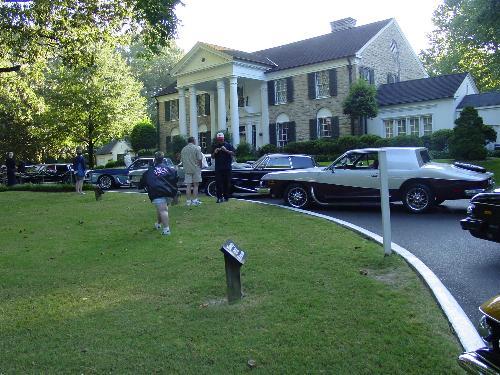 Here you can see Elvis' home in the background,
I think he would have loved that view.

Have a look at the different style of the Blackhawks,
from left to right: 1971, 1972, followed by a 1974 that belonged formerly to Evel Knievel.

Here is the rest of the cars, even the Packard made it.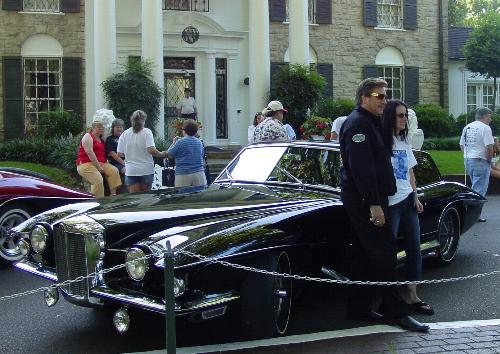 Branko Kavcic (owner of the very first Blackhawk) with Kelly Hill,
one of the Graceland-staff who helped me to make this photo-session possible.
Please note:
All pictures are copyrighted,
you can save them for your fun, but not for showing on other homepages, or any commercial use!
Elvis, Graceland etc. are registered trademarks of Elvis Presley Enterprises, Inc.
All rights reserved.
back to the Meet 2004 website
stutzy memorabilia for the Stutz-Meet 2004
Adrian Chadwick's photo album
Fred Kendall's photo album
Jim Milliken's photo album
Bryan Ramsey's photo album
Lee Secrest's photo album
Butch Sedlow's photo album